Unlocking the Power of Software-Defined Storage: A Comprehensive Guide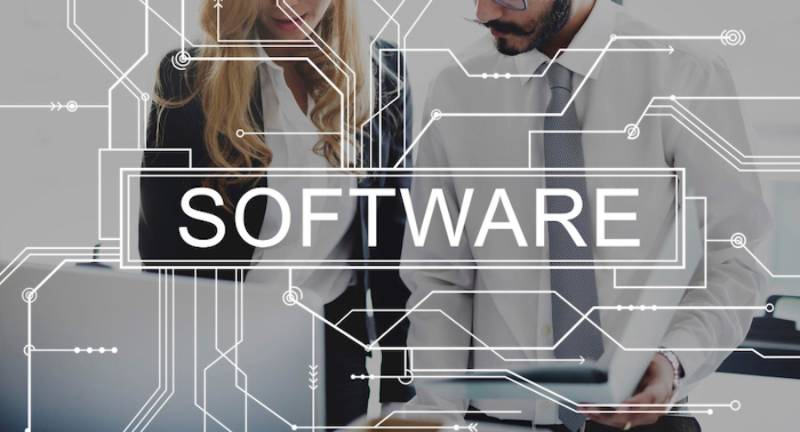 IT teams that use hardware IT infrastructure connect their data storage operates to particular devices.  However, conventional hardware can make it challenging for them to expand, replace, or upgrade proprietary hardware. Software-defined storage (SDS) is solving this problem, making it the go-to option for many companies and organizations.
With SDS, familiar operational procedures and valuable software investments can remain intact while storage hardware is updated, expanded, and replaced. The disparity between modern software-defined storage concepts and hardware-based systems is striking.  
The functions for each model are similar, but the implementation varies, which makes the two models incompatible. These incompatibilities can turn minor hardware updates into huge operational overhauls due to delays in data migrations, resulting in expensive storage silos. 
Defining Software-Defined Storage 
Software-defined storage refers to data storage management that specifically separates the management of data storage from the physical hardware. It is the software that creates storage pools comprising multiple storage devices. These storage devices appear as one unit, adding diversification, flexibility, and functionality to the existing storage.  
SDS does this by abstracting the software layer that manages storage from the hardware. By doing so, it frees management functions from every device that is being managed. This form of storage allows companies to overcome hardware problems by modernizing their storage architecture and optimizing system investments. 
Why Companies Need SDS
 A lot of companies struggle with storage challenges like high software costs, storage downtime, latency issues, and complicated migrations. Other common challenges include increased quantities of data and managing data in silos. SDS comes in handy to address these challenges. 
As a proven, mature technology, SDS offers service providers and IT organizations benefits across use cases and verticals. Companies need SDS to develop fluid storage systems, free themselves from supplier lock-ins, and reduce hardware dependence. 
 SDS is extremely useful in dynamic circumstances. It allows organizations to derive storage from different vendors and find appropriate data storage that boosts data availability and achieve resilience.  Using SDS software, companies find it easy to provision and deprovision the multiple sources automatically. This way, they can scale to meet their growing data needs by adding more storage to their software defined system. 
How Software-Defined Storage Works
SDS disengages storage software from hardware to allow for downgrading and upgrading of hardware at will. This is because it is the software that manages underlying storage.  
Leading business organizations embrace the SDS model due to its ability to consolidate and manage all storage from a single platform, while facilitating a range of functionalities and features.  
SDS controls software that virtualizes and manages a company's physical storage. It consolidates storage capacities into virtual pools to maximize capacity usage. After virtual pools have been created, the software creates virtual disks within the pools and presents them to host servers as LUNs for data storage. 
SDS has five key characteristics:
Scalability: SDS offers space flexibility, allowing companies to scale up storage space seamlessly
Automation:  This aspect simplifies data management, maintains storage operations, and reduces costs between diverse storage facilities. 
Standard Interfaces: SDS should provide APIs to facilitate management, data storage provision, maintenance, and automations.
Transparency:  SDS systems should monitor storage usage for easy management and  to inform costs
Virtual Data Path:  This allows file, block, and object storage to interface applications
Potential Uses of Store-Defined Storage
 There are several ways companies use SDS, these include: 
Data Maintenance: Companies leverage cloud storage to ensure data maintenance across public clouds, virtual and on-premise systems.  With SDS, organizations expand their storage infrastructure, giving users data access from anywhere.
Centralized Data Access: Businesses that have brand or remote offices use SDS to maintain on-premise data and give users centralized access. 
Deployment of Virtual Desktop Infrastructure: SDS allows companies to action virtual desktop infrastructure, allowing users access to remote data from their computers
Centralized Storage: SDS allows companies to control and manage consolidated storage. This way, they make applications and SDS features like replication, deduplication, and replication abilities available 
Hardware Recovery:  SDS solutions store huge amounts of data in a cost effective way. They facilitate recovery of businesses from hardware downtimes and failures by archiving storages in hybrid cloud environments 
Common Software-defined Storage Types 
Although it can be challenging to categorize SDS products due to lack of a standard description, SDS run on virtual machines and operating systems in public cloud servers and on-premise servers. Here are the common SDS solutions available in the market: 
Scale out file storage: This SDS type addresses limitations of conventional storage by forming scale-out files for file-based storage
Object, block, and file storage: This type of SDS storage use distributed servers and a single data system to store data
Scale out block storage clusters. This SDS comes with multiple server nodes that work as a unified block storage system to boost coherence among cache nodes
Storage virtualization: This kind of SDS creates additional storage pools by aggregating network attached storage, hardware-based storage, and storage area network. 
 Hyper Converged Infrastructure: This SDS forms clustered servers to combine storage, compute, networking, and virtualization resources. These solutions utilize server OS, virtual machines, hypervisor kernels and containers.
Key Benefits of SDS
SDS offers a range of benefits to organizations and companies. These include reduced costs, scalability, and flexible networking. 
At a more advanced level, SDS offers benefits such as hardware-free infrastructure that allows IT teams to downgrade or upgrade software and hardware separately.
It creates storage pools that eliminates hierarchical storage, allowing companies to remove or add hardware as needed. 
Conclusion 
Traditionally, organizations used in-built storage hardware to scale storage architecture. This is no longer the case. The modern-day IT environment requires them to shift to more dynamic, high-performing software-defined storage environments for more agile, cost-effective storage solutions. 
As they grow, these environments can become more complex and require specific types of hardware to function. But, even with these challenges, software-defined storage offers companies important features that enable them to meet their storage needs more effectively. These include greater scalability, flexibility and automation that simplify data management, maintain storage operations, and reduce costs between diverse storage facilities.