How Outsourcing Contributes to Business Growth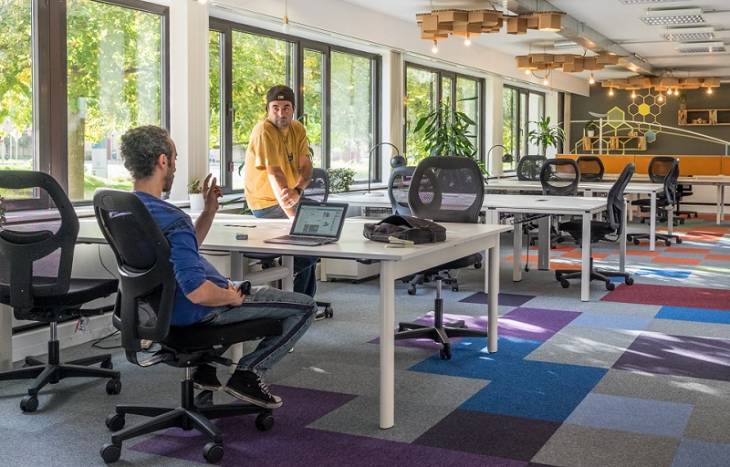 Many businesses have turned to outsourcing to delegate the bulk of their operations and keep their business running smoothly. Companies leverage outsourcing to save time by making use of a third-party service provider with an established system and infrastructure to hit company goals, gain better outcomes, and save money in the long run.
In the healthcare industry, for example, the majority of services being outsourced include supporting roles such as food services, housekeeping, and even supply chain management. These things may seem small and trivial, but these aspects require a systematic approach. Many people depend on swift and efficient service but cleanliness, especially in the healthcare industry, should never be taken for granted.
Another area that benefits from outsourcing in the healthcare sector is patient records. Imagine the bulk of data that a healthcare provider keeps in their database. It can be disastrous if wrong billing statements are charged to a patient. It's a scenario that can leave patients and administrative staff alike stressed and confused. This is exactly why outsourcing in healthcare as well as other sectors is important – to avoid inaccurate data and billing errors, not to mention the drama.
While outsourcing to the right service provider is crucial, different outsourcing providers offer more or less the same set of services. No matter how lucrative their offer is, you must find a company that answers your particular business pain point. For example, a rule of thumb when it comes to outsourcing in healthcare is the provider should deal with revenue cycle management (RCM) and have a high Net Promoter Score (NPS).
RCM is financial software that tracks a patient's log history from scheduling to payment, while a high NPS means the clients are happy with the results they are getting from the provider. These two things are crucial to ensure your company's finance and accounting standing are on track.
Of course, you may hesitate about hiring someone because of the amount of money it may cost you, but doing so can greatly benefit your business in the long run.
Benefits of Business Outsourcing
A cost-effective solution is to leave your financial functions and processes such as payroll processing, billing, and bookkeeping to a trusted outsourcing service provider.
You can also outsource other types of work as well, including human resources tasks, manufacturing processes, and customer service and support.
Here are some of the ways outsourcing can help you grow your business:
1. Maximize staff productivity
Let's say you are running a company and providing quality service based on your expertise. If you are in the field of healthcare, science could be your strong point but not finance or accounting. Let your staff focus on taking care of what they are good at - the patients' needs, while you outsource the rest.
Outsourcing to a service provider who can do the job well increases expertise, staff flexibility, and leaves little to no room for errors and headaches.
2. Efficient billing
 
With an outsourced team composed of financial experts, bookkeepers, and skilled billers, you can rest easy knowing that your team can handle the job of processing payments and claims—including rejected or denied claims.
Outsourcing can also help lower operational costs brought about by billing errors and positively increase feedback assistance on reimbursements.
With a dedicated team at your disposal working on your RCM, you can sleep easy at night knowing that you and your customers are getting their money's worth.
3. Seamless operational workflow
 
Your outsourcing partner already has the tools and systems in place to ensure your business is running smoothly.
They have access to the best practices in operations management, coupled with best tech practices that include using the latest technology and updated software for data security.
You don't have to pay extra for these or try to learn the process, as your partner has already taken care of these concerns. They help reduce costs, while increasing efficiency.
4. Stay up-to-date on trends
 
Trends and policies come and go. If you have your hands full in running your business and suddenly, a new policy or regulation demands you to take a step back and see if your practice is outdated, this can be a real pain.
A knowledgeable outsourcing partner can help alleviate that pain. Because they are in the business of knowing the latest trends to comply with ever-changing regulations, you can be assured that your business practice is up-to-date and your clients and patients are only receiving top-notch quality service.
5. Cost-Effective Scalability
 
With a sound financial and accounting process, access to the latest software and technology, and a team of industry experts dedicated to eradicating the backlogs of your billing and operational tasks, you can focus your energy on continuously building your business.
The beauty of outsourcing is that you can leverage your outsourced partner's strengths and use them to save time, reduce risks and scale your own business from strength to strength. This gives you renewed energy and impetus to focus on the bigger picture.
Thus, you can assess what areas of your business need help and get tailor-fit solutions that will result in cost-effective solutions, dramatically increasing your business success.