7 Ways Leadership Has Changed for Good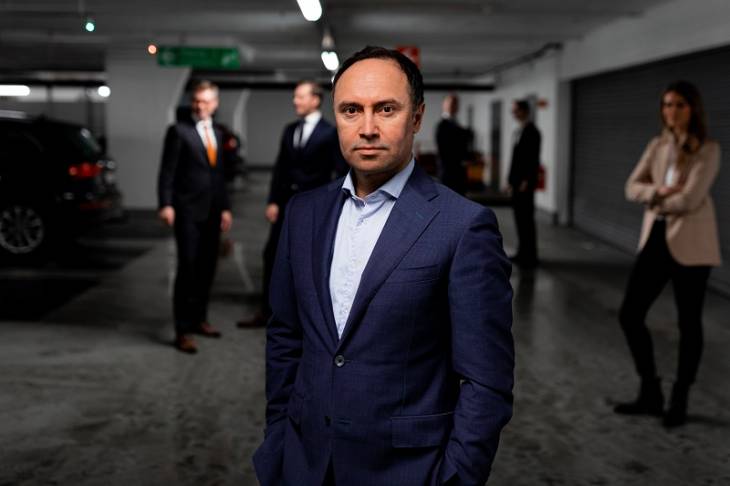 In recent years, leaders of businesses and organizations have had to step up to monumental challenges. Not only have many businesses had to fight to stay afloat in current economic tough times, but company leaders have also been required to find new, creative ways to work remotely, motivate their team in the face of extreme adversity, and achieve their goals.
The notion of leadership has had a tremendous makeover. The past few years have made it abundantly clear that leaders need to think creatively and put reactive strategies to the test. Transformational leadership is now a necessity, particularly in the wake of the COVID-19 pandemic.
Some of the ways this transformation has taken place and changed leadership for good include:
1. Focus on agility and adaptability
Quick decision-making is essential for strong leadership today, and the ability to adapt at a minute's notice has become second nature to many business leaders.
As we've gone in and out of lockdowns and continue to march on post-COVID-19, businesses have had to alter their strategies accordingly and make sure their priorities are always correct.
At the beginning of the pandemic, for example, we saw many UK household names such as Vauxhall and Airbus adapt their strategy at the drop of a hat. They turned their attention to the uncharted territory of aiding the fight against coronavirus by helping in the manufacturing of ventilators and PPE while putting their regular work to one side.
For a leader, the decision to pause normal working procedures for the greater good cannot be taken lightly. Leaders need to understand the impact and importance of these decisions and know exactly the right time to adapt. What's more, with the market in most industries moving largely online, adaptability doesn't end with the pandemic.
True leadership is planning for the future and adapting business strategies accordingly.
2. Make home-working a part of your policy
It goes without saying for many businesses and companies, if your employees are able to work from home you should make sure this option is available to them.
According to the UK Office of National Statistics (ONS), almost half (46.6%) of people in the UK were working remotely (at least for some of the time) in 2020. This is similar to what is happening in other parts of the world—more people are preferring to work from home.
Whether in the midst of a lockdown or not, some members of your workforce are likely to feel nervous about the prospect of working in the office. Alternatively, many may find they were simply more productive working remotely or enjoyed the balance more.
As a leader, it can be hard to wave goodbye to the traditional way of doing things. But if you show that you trust your employees by allowing them to work where they feel most comfortable, you'll be rewarded with their gratitude and hard work.
3. Motivate from a distance
Although many employees might have embraced the work-from-home life, others may have really struggled with the model and could still be struggling. Because of this, leaders should offer more support and motivation than ever – even offer it remotely from a distance.
Today, good leadership has taken on the form of increased connectivity, virtual team building activities, and putting staying in touch with all team members at the top of the priority list.
4. Mental health comes first
Increased connectivity with teams is a good start. But to be a truly good leader, it's essential that you listen to the needs of employees and do what you can to strengthen their mental health.
According to Health and Safety England (HSE), work-related stress, depression, and anxiety have increased in the UK over the recent years, which is similar in other places around the world. The UK figures peaked in 2019/20, with a whopping 828,000 workers reporting their struggle.
Offering mental health support to your workforce and being empathetic to everyone's circumstances has become a crucial element to good leadership these days.
5. Clarity of communication
With so much changing in the past few years, including coronavirus restrictions being brought in at various points and then lifted, clear communication has become more important than ever.
A good leader should never leave their workforce in the dark. Communicate clearly, regularly, and instill confidence in your employees.
6. Confidence in the face of a crisis
If there's anything that leaders have come to learn during the recent global COVID-19 pandemic that we are only now coming out of, it's how to remain confident in the face of a crisis.
Although the recent past and current times have put leaders everywhere to the test, panic and uncertainty can take you and your business down a dangerous path and should be avoided.
You may not know what to expect from the future, but as a leader, you should approach any difficulties with confidence in yourself, your team, and your business.
7. Vision for the future
It may be hard to imagine what the future will look like right now, but all good leaders need to be forward-thinking and constantly considering ways in which they can drive their business forward.
We've faced a lot of uncertainty recently, so it's never been more important to create COVID-proof strategies that will allow you to lead your team into future success and prosperity.
 In conclusion
The leaders of this dacade have certainly had a lot to contend with. In the face of various challenges that no-one could have anticipated, only the bold and adaptable will be able to look back with pride on how they and their team have adapted and achieved their goals.