5 Social Media Marketing Tips to Earn More Brand Love & Customer Loyalty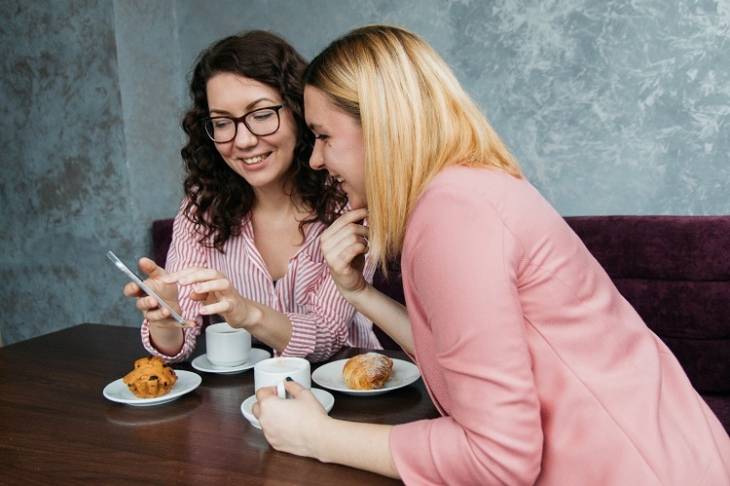 Whether you're a startup yet to receive its first follower, a mid-size business with a healthy customer-base or an established business with raving fans and plenty of five-star reviews, there are new levels of success to be unlocked by mastering the art of social media marketing.
Here's a comprehensive social media marketing walkthrough you can use to win more brand love and customer loyalty, and ensure your business shines online.
1. Learn to value the customer-friend
Social media has changed the way businesses interact with customers. These platforms are designed for building and nurturing friendships, so when you connect with customers on social media, you turn them into a brand-new creature: the customer-friend.
If you understand the intricacies of customer-friend interactions, they will develop the kind of affection for your brand they usually reserve for their loved ones.
To take advantage of this new beast, be sure to engage personally with your customer-friends, run competitions, give away branded promotional products, share memes to brighten their day, show them that you care, and keep the conversation perpetually flowing on your page.
2. Be super responsive
Being active and responsive on social media is important for a number of reasons. In addition to making each customer to whom you reply feel personally acknowledged and valued, it keeps the conversation flowing. This means the secretive algorithms that drive platforms like Facebook, Instagram, and Twitter will be more inclined to share your content with other users.
3. Tackle feedback like a ninja
It's tempting to curate your social media pages down to the letter, deleting any negative comments, and maintaining a pristine presence. The only problem is, people instantly see through such overly preened pages and tend to be wary of excessively flowery reviews.
You're far better off allowing people to engage honestly with your business on social media, expressing any grievances they may have as well as any so-so experiences.
No matter how woeful a review might sound, you can always turn it in your favor with a skillful response. Add humor and generosity and your clever reply might even go viral!
4. Market effectively by not marketing
If the term "marketing fatigue" hasn't been invented yet, we're happy to take the honor of coining it.
From the moment we wake up to the moment we fall asleep, modern humans are bombarded with advertising. While we're almost entirely able to tune out the bold in-your-face-ness of billboards and posters, the ads that interrupt our online adventures are still mentally draining.
Sometimes, the best thing you can do as a business is to give people a break from the relentless promotional intrusion into our mind-spaces.
Offer something valuable, informative, funny, or heartwarming that doesn't focus on your products or services. As a cheeky bonus, such content tends to be the most share-worthy.
5. Make use of UGC
User-Generated Content (UGC) is the social media equivalent of striking gold. When your products are snapped in a genuine moment in someone's life – whether that person is a customer or a social media influencer you're working with – there's an authenticity to it that just cannot be captured by your standard product shots.
People are able to look at the candid image and immediately see themselves in the scenario. This unique form of relatability is a massive driver of sales. And UGC is not as hard to come by as you might think. Never underestimate the power of offering 15 minutes of social media fame!
While each of these tips has merit in and of itself, they also share a common theme: bringing genuine human connection into the social media sphere.
Make that your underlying ethos, and you're sure to do well.