The Dangers of Deepfakes & How to Detect this Type of AI Fraud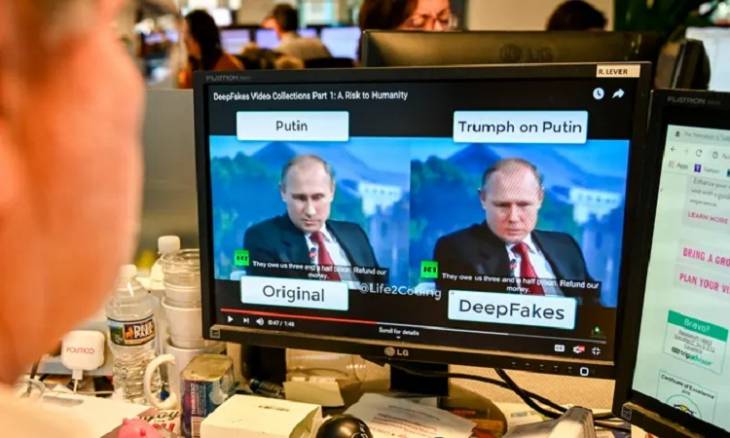 No, that's not Putin.
As artificial intelligence advances, so too does the sophistication of new security threats. In particular, the emergence of deepfakes has created an entirely new form of fraud that many are unaware of. Luckily, there are ways to combat this threat.
As with all cybersecurity threats, the best way to protect yourself against deepfake fraud is to educate yourself on what it looks like. To this end, we've created this guide detailing what a deepfake is, how it's being used for fraud, and what steps you can take to secure your business.
Deepfake Fraud Defined: Understanding Deepfakes
A deepfake is a video, image, or audio recording created by an AI that produces a fraudulent representation of someone.
Deepfakes can create impersonations of people's appearance, their mannerisms, and their voice to the extent that it's indistinguishable from reality. For example, you might see a video of a celebrity cursing out a fan, only to find out that they never actually did so.
In years gone, if you were to see such a video, you wouldn't question it. With the emergence of deepfakes, however, seeing is no longer believing.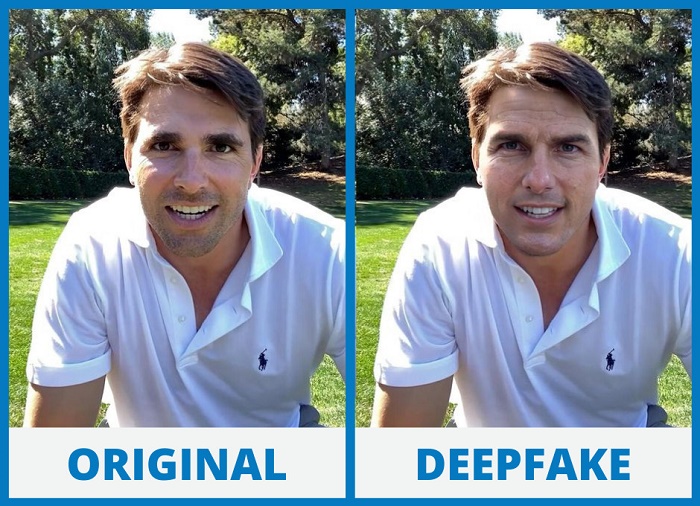 No, that's not Tom Cruise either.
Dangers of Deepfakes
While many people disregard the possible dangers of deepfakes, such technology is a big cause for concern. As deepfakes become more sophisticated and easier to create, they become a potent tool for scammers and malicious people.
Scams that phish for information through impersonation over email are nothing new. Deepfakes, however, take this kind of scam to the next level. For example, back in 2019, someone used AI and created a CEO's audio deepfake in order to call and request $243,000 from another executive.
In 2022, a fabricated, deepfake video of Ukrainian President Volodymyr Zelensky was released that falsely urged Ukrainian troops to surrender.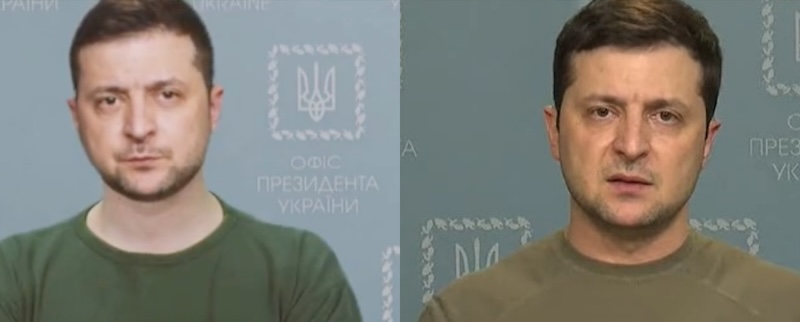 Screenshot of a deepfaked video of Ukrainian President Volodymyr Zelensky on the left and original video on the right. Photo: The Presidential Office of Ukraine.
Proliferation of Deepfakes
As artificial intelligence technology advances, those kinds of deepfakes and AI fraud are likely only going to become more and more prevalent. 
Brad Smith, the president of Microsoft, in a speech addressing the issue of how best to regulate AI, said early in 2023 that his biggest concern around artificial intelligence was deepfakes, realistic looking but false content. 
"We're going have to address the issues around deepfakes. We're going to have to address in particular what we worry about most foreign cyber influence operations, the kinds of activities that are already taking place by the Russian government, the Chinese, the Iranians," Smith said.
"We need to take steps to protect against the alteration of legitimate content with an intent to deceive or defraud people through the use of AI."
How to Detect and Defend Against Deepfakes
While AI technology that enables deepfakes is still in its infancy stages of development, this type of AI fraud remains a danger to businesses and individual worldwide. But, so long as you stay alert and look out for warning signs of AI fraud, you should be able to avoid deepfakes.
Strategies and steps you can use to detect deepfakes and protect yourself from AI fraud include:
I. Intercepting Audio Deepfakes
When you receive a suspicious phone call from a trusted executive, be on the lookout for red flags in their speech. You may just realize that you're being called by an imposter.
Some things to look out for include:-
Unnatural speech rhythm
Low quality or hazy audio
Robotic voice tones
If you hear even just one of the above red flags, you will want to second-guess sharing any confidential information or following any requests made.
If you're suspicious of the other person, consider having them verify their identity from a different channel of communication.
II. Spotting Video Deepfakes
Video deepfakes have the potential to be more convincing than audio deepfakes. Keeping this in mind, you'll want to consider the following red flags:-
Unnatural movement or blinking
Out of sync lip movements
Strange shifts in skin tone or lighting
Video deepfakes are dangerous because the technology is recent enough that it can catch people off-guard. However, so long as you're looking for these warning signs, you can weed out potential scams.
III. Employee Training
Train your staff to spot deepfakes. This will strengthen your first line of defense in your business. 
Sadly, deepfakes are becoming better and better each day. This means that deepfake fraud is going to become more threatening as time goes on. To be safe, remain vigilant always, and look out for the various red flags detailed above.
Dangers of Deepfakes & How to Protect Yourself - Infographic
To learn more information on the dangers of deepfakes, check out the infographic below.