Mobile App Monetization Strategies, Tips, and Trends You Should Not Ignore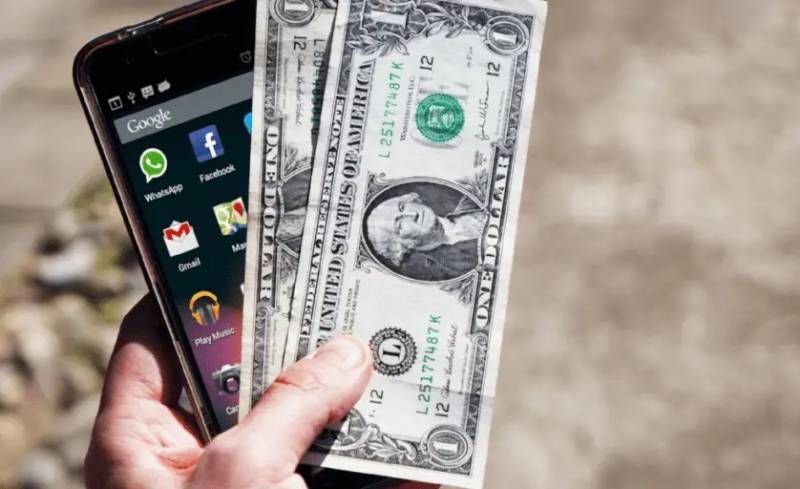 Mobile app monetization is advancing fast. In-app advertisements, for example, are a well-known app monetization technique, although they do have some clear downsides when applied inadequately.
A common pattern witnessed in mobile apps is that many brands and developers are concentrating on experience as opposed to unadulterated income. Many apps are all about the user experience.
However, developers and brands need to find a sweet balance between the number of in-app ads shown, where they show up, and how the user interacts with them. This is crucial for proper and effective app monetization.
App proprietors need to consider how ads impact and influence their users. An overly large number of ads will negatively affect user experience. But, that doesn't mean that you can't offer good user experience while still delivering in-app advertisements.
Income from ads may not jump high all of a sudden, but this year could be the year to optimize your mobile app monetization and boost income by adopting a better, more balanced strategy.
Enhance Your Mobile App Monetization Strategy
Because mobile app advertising is growing, it's important to work with advertising networks that utilize safe brands, sharp ad targeting, and offer help to create more engaging mobile ad.
According to the Grand View Research forecasts, the global mobile market valued at $65.06 billion in 2019 will grow by a compound year rate of 22.9% from 2020 to 2027.
When incorporating an app advertising system, you may discover a trade-off between simplicity of incorporation and spamminess of advertisements. It's still recommended to focus on ensuring user experience first.
According to a report by the Tamoco, 66% of developers think concentrating on the app experience or enhancing it is a higher priority than monetization. That is not necessarily best, though. If you are in business, it's paramount that you focus on both.
App owners must get the balance right, keeping users engaged with the app. Delivering stellar user experience will better affect monetization, and optimized monetization will ensure your business stays open.
Unsurprisingly, during these challenging economic times, brands are increasingly putting more significance on income from advertisements. This is not likely to change any time soon.
So, how do you optimize app monetization while still ensuring good user experience and also keeping up with market trends?
Top App Monetization Tips and Trends to Boost Revenue
Here're app monetization tips and trends you should consider and leverage for better revenues.
I. Bid Farewell to Paid Apps
Freemium and membership-based apps are digging in for the long haul. Offering apps free of charge permits brands to get more users' downloading their apps. Afterwhich, they can inform the users the advantages of upgrading or paying for premium highlights.
Freemium is allowing app proprietors to expand and build more engaged users. It presents and opportunity to convert and win over users into paid offers after a positive app experience.
App users, in turn, are bound to opt in for premium features after learning about the advantages of premium features and getting a taste of the good user experience an app offers—this ultimately positively affects your app monetization strategy.
Do whatever it takes not to seem like you are duping users. Clarify that your app is a freemium app with the option to upgrade to paid service. User won't have a problem putting a ton of time in an app to understand that they need to pay to utilize all the features, if you are upfront about it.
The prevailing trend is that freemium is digging in for the long haul, with users increasingly accepting that it is standard practice not to pay for an app for early use. This is despite the fact that some brands feel that it's harder to support an upfront fee.
II. Say Hello to New App Monetization Methods
The freemium app monetization model presents a golden opportunity to get more users downloading your app, which means you can deploy creative app monetization strategies to a larger audience.
When you deploy creative app monetization strategies to a larger audience, you have more chances of getting higher revenues by converting a larger number of engaged users.
Here're are some of the top, creative ways to monetize your app when you have a sizable audience:
Best Ways to Monetize Mobile Apps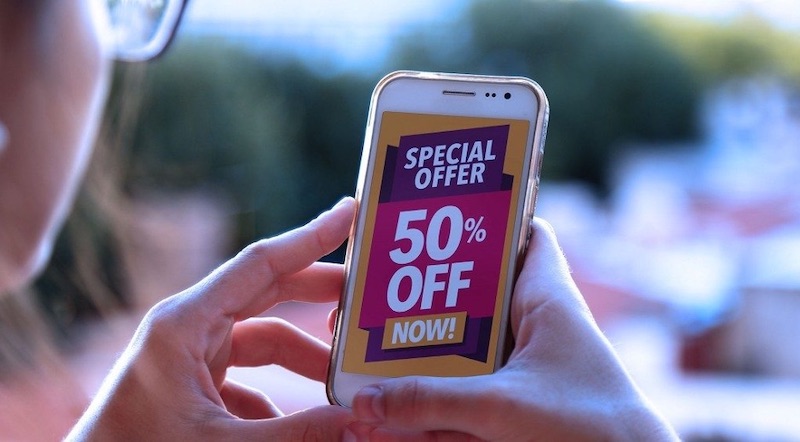 1. In-app Purchases 
In-app purchases are the basic strategy followed by numerous mobile apps: 95% of all Google Play Store apps are free. Depending on monetization techniques, in-app purchases earn income and are how many of the free apps are monetized.
Audiences are burning through $380 billion worldwide on in-app purchases, making it an extraordinary method to support your app's income.
For mobile games, in-app buys can be separated into two categories: consumables and non-consumables. Consumables are impermanent (such in-game money), while non-consumables just should be bought once. An example of a non-consumable in-app buy is to open a level or character skin.
In-app buys aren't restricted to mobile games – social media app Reddit effectively made an in-app currency called Reddit Coins. The organization's authentic site depicts this as "a virtual decent you can use to grant excellent posts or comments."
Reddit likewise depends on brand reliability with the goal for audiences to put resources into in-app buying, expressing that Reddit Coins will "urge your number one supporters to continue making Reddit better."
2. Subscriptions
The paid Subscription technique includes the intermittent acquisition of some explicit content: from books and movies to insights and individual data that may help merchants better comprehend users' requirements.
Generally, subscription permits customers to utilize services from one month to one year at a specific charge. It might turn into a test to expeditiously persuade viewpoint customers of preferences and estimations of your product. Henceforth, a paid subscription works better when users have a chance to test it before buying.
A few projects give impermanent free membership to show its customers all points of interest they have. After this period it very well might be amazingly hard to deny from all advantages the product has.
For instance, Netflix works as a paid subscription service organization, which manages the cost of films, series, TV scenes, just as unique content in a high caliber. Even though it has membership as a monetization model, Netflix additionally gives 30 days for testing to improve comprehension of the services they provide. At the point when the time for testing closes, customers address the one-month membership cost.
3. Paid Transactions 
Another way of monetizing apps in mobile is a transaction system of payment. In this case, your project fills in as a middle person between two sections: merchant and purchaser. All in all, it turns into a spot where sellers and customers meet.
While one side necessitates a few goods and services, the other part gives them. Interim, you transact payments and charge commission for offered types of assistance. It may very well be paid by the merchant, by the purchaser, or by both.
For example, Airbnb is an arbiter between individuals who need to rent their lofts and individuals who need convenience in one specific locale. Its payment system permits a helpful, adaptable, and secure cycle of exchanges for both hosts and visitors.
Typically, visitors pay a visitor service charge for the services they get. However, aside from transactions, Airbnb also ensures both sides' privileges if they have any issues during collaboration.
4. Pay-to-Download Apps 
One of the most longstanding and rewarding app monetization models currently trending are paid downloads. With this technique, users spend just a single, onetime download payment and promptly get your product's full use and features.
Here it is essential to exhibit to potential purchasers the purposes and benefits of your app. These days, free projects have clogged the app market and customers are frequently not prepared to purchase an app they have not used, especially if they can find other free options. So, for this monetization strategy to work, your app should be compelling enough.
Aside from comparative and competing free choices, research other paid downloads with similar highlights as yours. If you pick this monetization method, you'll need to do better than the competition and show customers why your product is extraordinary and fundamental.
Explore current circumstance in the market and your specific niche. Think about both free and paid offers already available to properly price your product. Pay-to-download will work best if the pricing is right and the benefits are compelling to increase customer's readiness to pay for your app and so grow your income.