5 Apps You Must Try If You Love Music and Want to Spark Inspiration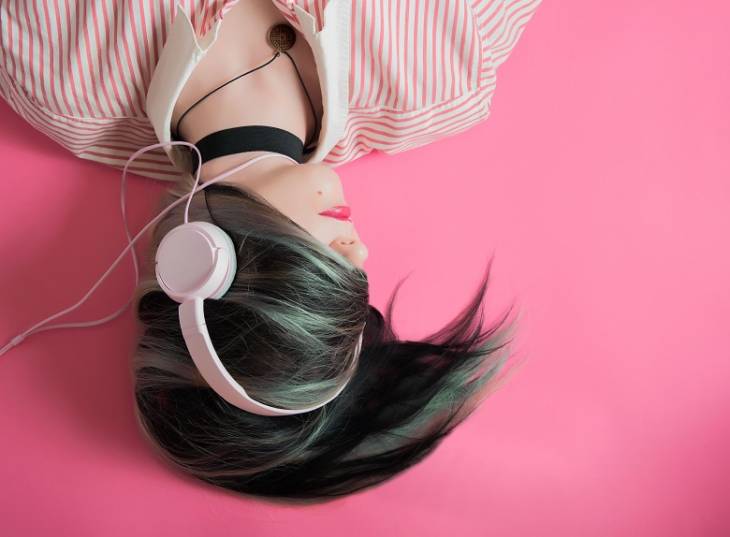 Studies show that music enhances brain power and language skills. Music can calm your mind and unlock creative ideas in your head. Some of the most prolific writers and artists actually say music inspiration is a motivating factor that allows them to think better and create more.
If you would like to cut out distractions and set a rhythm for your work, the music you play in the background can help you get in the right frame of mind.  
Listening to music is the way to go to spark inspiration and boost productivity.
Best Music Apps for Creative Inspiration
Nowadays, with a decent internet connection and smartphone, you can access fantastic apps that let you listen to your favorite songs whenever you want.
There are many different kinds of music apps you can use to listen to music. It's even getting harder to settle on a music app than it is to listen to a particular song!
The best music apps are not just there for listening to the music you want, though. They also provide other functions like identifying music, showing lyrics, and telling you what is hot on the charts as well.
Here are five amazing music apps that any music lover needs to try:
1. Spotify
Spotify is one of the most popular music app we have in the US. If you ask any stranger you meet what app they listen to music on, chances are high that they will say Spotify.
The music streaming app is for everybody because it has a free version and a Premium version. The Premium one costs a fixed fee per month, and it is completely free of advertisements. The free version has quite a few adverts, and the features aren't as excellent as the Premium one.
Another great thing about Spotify is it has the vastest music library you can find anywhere. You can upload and download playlists as well, so that you can listen to your favorite tracks even when there is no internet available.
Spotify is readily available on the App Store and the Google Play Store.
2. Pandora
Pandora is the app for you if you are always on the hunt for the best new music. All you need to do is search for an artist you like, or a song and Pandora will begin playing songs by that artist and songs similar to them as well. There is a whole world of new music you get to discover with Pandora.
When you rate a song highly, Pandora searches for other new songs similar to your highly rated songs and allows you to listen to those too. The app is also programmed well enough not to play the kinds of songs that you have disliked in the past.
3. Last FM
Last FM is one of those music apps that have functions that go beyond merely finding and listening to new music. It is an app that links to most of your other music apps like Spotify, Sound Cloud and Google Play Music. So it is an excellent app if you are already using several other apps.
You get to create your profile and gain access to music recommendations carefully chosen based on the kind of music you like, and your music too. Using your profile you can connect with other people with the same music tastes as you and have any music-related discussions with these people.
Last FM is an excellent app to discuss music festivals and events happening around you. The best part though is that it is free!
4. Shazam
Shazam is another one of our favorite music apps to date. Since the time it came out, it has been like the friend who always has your back.
If you have ever found yourself in a situation where you listen to a song that you love and need to find out more about, you just have to access Shazam. Tap on the icon, and wait while it looks for the exact match of the song, complete with the artist's name, the lyrics, and other details.
5. iHeartRadio
iHeartRadio will look for radio stations and Podcasts near you. It enables you to create your music stations and look for songs based on whatever you search for.
iHeartRadio also shows lyrics of songs you play along with the artist's bio.
What are your favorite music apps? Please tell us in the comments below how they have helped you.