Benefits Of Marketing Automation: Big Corporations Are Already Automating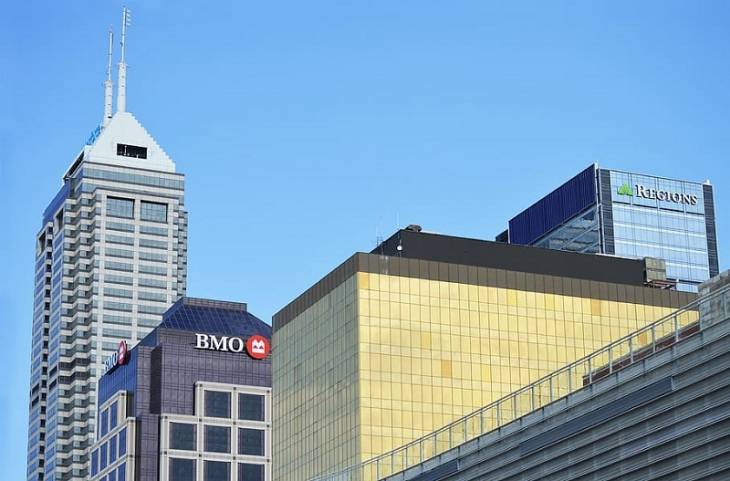 Most multinational corporations are using marketing automation in their campaigns. For good reasons too. Over 80% of marketing automation users saw their number of leads increase, and 77% saw the number of conversions rates increasing, according to a Marketing Automation statistics overview by EmailMonday.com.
While the big corporations are leveraging the latest and premium digital-marketing tools and advertising solutions as a tactic for marketing and selling their products, it can be challenging for small businesses and start-ups to keep up without similar access to resources and deep pockets.
Luckily, there is a marketing solution that levels the playing field and can make marketing and sales generation for small businesses and start-ups equally effective without the need for huge investments—Marketing Automation (MA).
Marketing Automation has come to be accredited as a tool for automating marketing and sales engagement to close deals and generate more sales at an affordable cost.
The illustrious journey of automation marketing began with marketers aiming to generate significant revenues and provide an excellent ROI on the cheap. It's no wonder that marketing automation is expected to top $25 billion by 2023, according to market research company, Forrester.
However, sometimes executing effective marketing automation is not easy. But, when it is implemented properly, it allows businesses (big and small) to tailor their content and messages to their customers and in turn develop more personalized experiences for them in a way that is cost effective and efficient. Now let's dig a little deeper and uncover how exactly this is possible.
Before that, a preamble…
What Is Marketing Automation?
According to Techopedia, which offers a fairly precise definition, "Marketing automation is the use of software and web-based services to execute, manage and automate marketing tasks and processes. It replaces manual and repetitive marketing processes [emails, social media, certain website actions] with purpose-built software and applications geared toward performance.
Marketing automation is not new; it has been here since the 1980s. In essence, we can say that marketing automation is a software that will execute your marketing actions and endeavors on its own, from publishing posts on social media to sending marketing emails. It streamlines the process and increases the efficiency of your marketing team and the number of loyal, satisfied consumers.
Whether it is a B2B or B2C organization, marketing automation software helps marketers to effectively carry out their lead generation, lead nurturing and scoring strategy, while also helping them to determe their customer life-cycle, customer retention, and marketing ROI.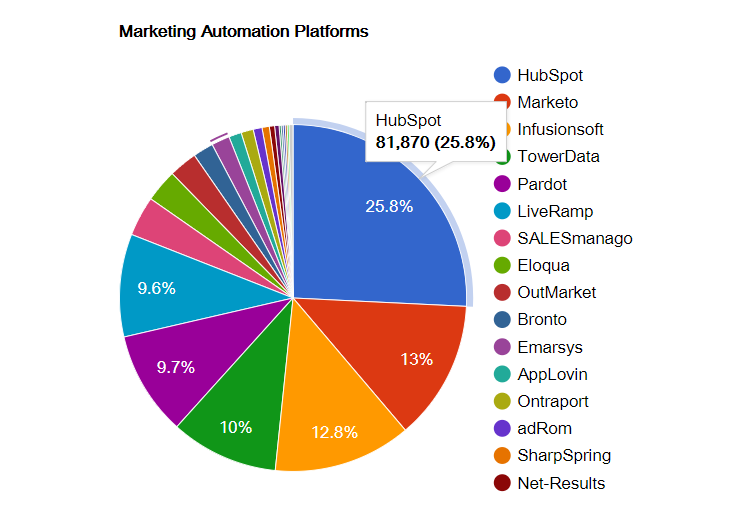 You may be thinking that you can do all these marketing processes on your own, so why would you invest in marketing automation and automation software?
Well, you can certainly perform these and other marketing practices on your own, but only in small volume. As your business grows, all these tasks will increasing become more demanding and costly.
With automation software, however, you effectively and affordably manage the increasing number of marketing processes, channels, and requirements in your business at scale.
Some of the best features of top tier marketing automation software that make this possible include:
I. Lead Scoring
The Lead Scoring feature will help you in finding out who is your best prospect. It will research on profile attributes and behaviors of your prospects, to find out which one indicates the most favorable one.
II. Targeted Email Campaign
A marketing automation software worth its salt enables you to send a message, even personalized to the relevant audience at the right time.
III. Website and CRM Integration
Marketing automation software can handover a bulk of useful data. And if you can integrate it with your website and CRM software, you will be able to squeeze the most valuable insight out of the data.
IV. Lead Nurturing
This is perhaps the most important feature of a good marketing automation software. It is the hardest and most rewarding as well.
Generally, you need to spend hours in developing marketing campaigns that can shuttle your prospects from the initial stage of interest to the next level in the buying cycle.
Automated marketing software help you throughout the cycle to generate new leads, nurture new customers, and retain existing clients.
While all these features are great, your marketing automation efforts can fall short even with the best automation tools if you overlook execution and other factors that ensure success.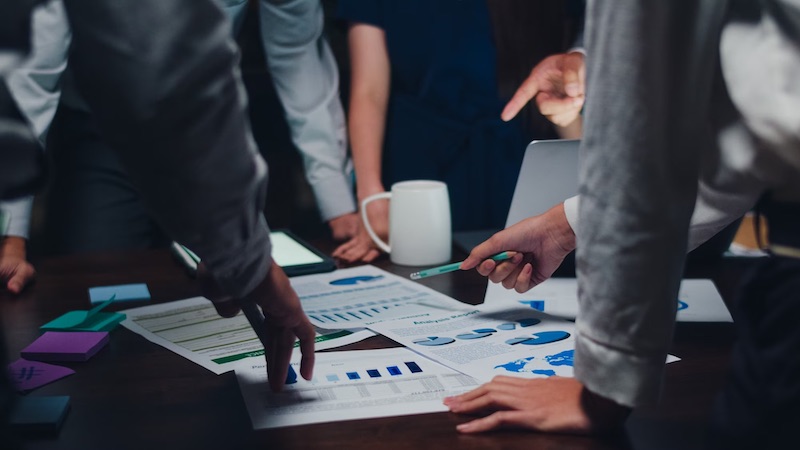 Main Reasons Why Marketing Automation Can Fall Short
Research has revealed that many marketing automation investments fail because marketers are adopting marketing automation tactics and software under the impression that simply accessing and incorporating all those digital marketing tools will automatically generate new leads.
Unfortunately, that misconception leads to bad investment and poor marketing automation results.
To ensure your marketing automation and the tools you use bring the best ROI, make sure you avoid these three big mistakes that make automation in marketing fall short:
I. Lack of Personalization
This happens when marketers seek marketing automation prior to having top-of-the-funnel channel in place that can actually drive organic traffic to their websites, in order to generate leads. Or in other words, they don't have the right platform that can make their lead nurturing campaigns a huge success.
To reap the benefits of an effective marketing automation, you would need a steady flow of organic leads coming through the funnel. Instead of prioritizing inbound lead generation strategies, some companies focus on converting their tiny customer database as leads, completely unaware that their competitors are simultaneously hitting 99.99% of the remaining market out there.
II. Marketing Efforts Not Designed to Meet Key Business Objectives 
You should analyze and make sure your database has sufficient leads to help you accomplish your revenue goals, or if you are actually approaching a willing market. So, having a qualified database of prospects can help to convert more leads into delighted customers, making your marketing automation investment worthwhile.
Since marketing automation generally requires a large number of prospects and leads to maximize its potential, some marketers feel that they are left with no choice but to buy large lists of contacts to target. But they overlook an important fact that this spammy tactic will only create discrepancies in terms of extra added costs and low engagement.
Moreover, due to sending unsolicited emails to disinterested prospects and lowered email deliverability rates, marketing to bought lists is a very poor marketing automation strategy that hardly generates revenues.
III. Not Being On the Channel Your Buyer Is On
Also, when a business or company utilizes email channel as the sole avenue of communication, it can suffer a major pitfall in its services and lead generation. Due to the constant bombardment of marketing emails in users' inboxes, customers are known to block sender's and marketers' email addresses.
In fact, research has found a surge of buyers researching on Google and scouring the email marketers' websites to ascertain whether the services touted via marketing emails can really offer the one-stop solution promoted for their needs.
So, instead of communicating with leads through email alone, consider utilizing multiple channels to ensure you do not miss out on an opportunity to connect with your prospects.
As a recommendation, I would say to leverage interactions across every marketing channel, such as social media, website, and always consider customers' specific needs.
In this case, I would also ask you a question—have you ever been connected by a marketing person over the phone, who just kept on reading a pre-generated script and didn't pay attention to your questions or specific needs? Did you end up buying from them? There, you have your answers now!
You should always be on the same page and channels with your prospects. Always make sure that your marketing is hitting the right message to the right audience at the right time.
Does Your Business Need Marketing Automation?
If you are a business owner or marketer who handles email marketing, search marketing, lead generation, and or social media on a daily basis, you probably find yourself always running out of time. That's your cue that you need marketing automation.
If you find yourself running up and down, initiating back-to-back meetings to ensure your marketing team is on track, or you're frequently checking your new Instagram, Twitter, and other platform's marketing campaign to ensure everything is on course, it's a good idea to consider using Marketing Automation to manage everything.
Marketing automation is an effective one-stop solution to manage your digital channels from a single dashboard and automate repetitive tasks. It can ease your marketing struggles, distribute your workflow better, and streamline your business growth.
Marketing automation is built around software and technologies that are readily available to both B2C and B2B companies. It is a multi-faceted business tool that boosts your marketing efforts, including leads generation, data execution, data collection, campaign development, and reporting.
If your business is focused on at least these three core functions: email marketing, contact database, and visitor tracking, marketing automation can be a great solution.
Benefits of Marketing Automation
Other benefits of marketing automation in this case include:
I. Time-Saving
When you leave the responsibility for your social media posts, email marketing, and sales and marketing conversions on the shoulder of marketing automation, it will definitely save your time.
II. CRM Optimization
In terms of functionality, CRM and marketing automation have nothing alike, still marketing automation helps the user to make out the best of CRM.
III. Consistency
With a marketing automation software, all of your marketing efforts will be systematized through a consistent process. You can engage your customers with the same and consistent experience on their action.
IV. Personalization
Marketing automation software allows you add personalized tokens, like the name of the recipient, in your messages or emails. This will undoubtedly make your message delivered in a more attractive to your customer.
V. Better Understanding of Your Leads
Marketing automation software will help you to track the web pages that your leads are visiting, what emails they are opening, links they have clicked, all the forms they have filled, etc. This way, you can acquire a better understanding of your leads.
VI. Increase in Revenue
While running a business and incorporating the marketing, every business owner contemplates of making the profit. And studies show that marketing automation software helps to increase the revenue of a company up to 10% within 6-9 months.
Remember, marketing automation is only a tool to deliver your messages to customers. It is your responsibility to create catchy and engaging content that can turn your audience into clients.
In Conclusion
Marketing automation has found its applications beyond automating marketer's repetitive tasks. In practical application, it is also all about optimization and improving relationships. You should improve your business optimization and relationships with Marketing Automation.
No matter if it's your time, staff, or customers, marketing automation is about optimizing resources and relationships. Marketing automation is about considering your company requirements and understanding your business expectations, as well as the key benefits it will provide.
Prior to getting your hands on any marketing automation software or solution, analyze if you are looking for an absolute technology suite that can enhance all your lead generation, nurturing, and overall inbound marketing.
It will probably not be difficult to figure out if your marketing endeavors need a power boost through marketing automation if you ask a few basic questions:
Do you think that your marketing ROI is not going as per your expectations?
Do you want to increase your online sales, engagement, subscriptions, and so on?
Do you want to generate more leads and sales or just qualified leads?
Do you want to save time, money and other marketing resources you're expending?
Do you have enough data to inform and initiate a successful marketing campaign?
Do you want to stop sending all your emails, social media posts, and blog posts manually?
Once you analyze all your technical and practical marketing requirements, you'll be able to determine which marketing automation solution is the best for you.
Write down your business requirements and list all the data you want to track and manage in your campaigns. This is crucial to ensure that you don't overpay for a marketing automation solution offering functionality or features you don't need or that don't meet your business needs.
The right marketing automation solution will depend on your specific business, your requirements, and your business goals. Make sure that you not only identify the right tool for you, but also apply the right marketing strategies (avoiding the mistakes mentioned above) to reach more prospects, generate more revenues and ensure your business continues to grow and thrive.