How to Integrate Chatbots to Automate Your Sales & Conversions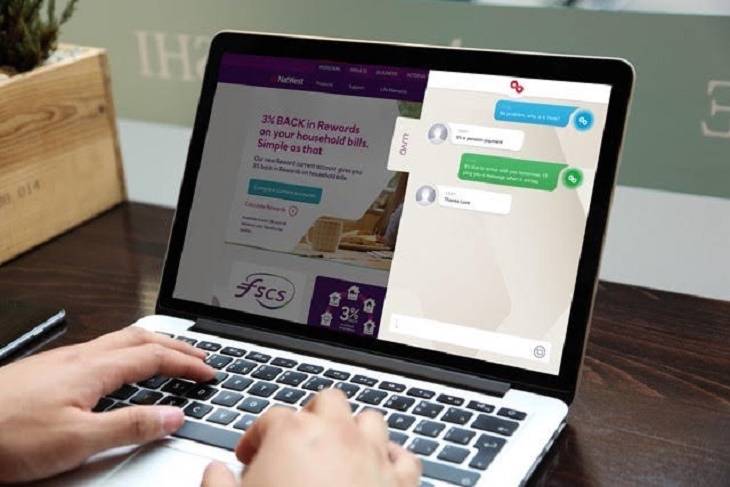 Everyday business operations can seem overwhelming with a bunch of tasks that are difficult, if not impossible, to complete on time. But this doesn't have to be normal or expected for you. You can automate tasks to improve efficiency in your business using chatbots.
Many intelligent chatbots are available in the market, designed to make processes easier and save time. But other factors still have to be considered when automating daily customer service, marketing, sales or HR tasks with chatbots. This is no exception for people working outside the chatbot environment.
According to McKinsey, of the 2,000 daily work tasks, 45% of them can be automated, while 60% of jobs can save up to 30% of their time with automation. For example, 73% of customer service professionals reported that managing time and the amount of work is the biggest challenge in their job.
But the concept of "automation" can be pretty abstract sometimes. The term became popular over the last few years with the emergence of thousands of new apps in the cloud and SaaS companies that continue to make daily tasks easier. In this way, technology lets us constantly add tools in order to make the most of our time and achieve better outcomes altogether.
But how is automation achieved specifically? What else can be done in order to improve a chatbot's performance? Automation is simpler and more accessible than you think.
Chatbots and Web Apps: The Strategic Team of the Year
Chatbots are virtual assistants designed to interact with users without the need for a human agent. They became so popular in the last few years that, according to a study carried out by Business Insider, 80% of companies will have a chatbot as part of their strategy by 2020.
They're obviously a growing trend that impacts the day-to-day of companies within the industry.
Nowadays, the chatbot boom is not just about getting one, but about the almost countless possibilities there are when the chatbot connects to other web apps.
The web app scene is clearly growing year by year. So it's important to assess and choose the ones that best fit each business and its own goals. However, you have to remember: tools can be great, but if they all work in silos, your work will be more complicated than necessary.
In fact, according to a recent study, 40% of productivity is lost switching from one task to another. And that's not all: professionals spend 50% of their time searching for information and it takes them 18 minutes on average to find documents or specific information. This could be avoided with the right tools. The key is that the virtual assistant to be purchased is supported by the rest of the apps that are already part of the strategy.
There are platforms like Zapier that are great at solving this problem. From a single site, you can integrate a chatbot to other web apps and create automated workflows. And the best thing is, it's simple to use and you don't need a programmer to do it.
This way, you can connect a chatbot to apps like Google Calendar, Slack, Mailchimp, Typeform and countless more for an even better performance and a more complete and efficient customer experience.
3 Examples of Task Automation with a Chatbot by Connecting to Other Apps
There are thousands of process automation examples that companies are using every day. Here are some cases that will definitely inspire you apply it in your company.
       I.  Connect your CRM and focus on your customers
Intelligent chatbots bring companies closer to their customers by providing a high-quality service in real time with a personalized approach. They're the perfect tool for every customer service strategy and they're even better when they can connect to other tools that make the internal processes of this department easier.
By integrating the virtual assistant to the CRM, most of the information can be managed from one single place. For example, with Hubspot, you can create a workflow that transfers contacts and information from the virtual assistant directly to the account without having to manually copy and paste information.
The two main advantages for customer service have to do with saving time and the possibility of using a chatbot not only to reply to messages from customers, but also to gather information relevant to your CRM.
    II.  Power up your e-mail strategy
Chatbots are an excellent tool for lead generation and nurturing. When someone gets in touch with your chatbot to learn more about your product and service deals, the chatbot can be configured to request contact details through a form that rates the contact type.
But afterwards, you have to transfer that information to an e-mail marketing platform manually and break it down. If your chatbot is connected to Mailchimp, for example, you can configure it so this process is done automatically.
With both tools working, it's possible to copy contacts and divide them into groups based on the different actions to be executed. With just a few clicks, follow-up e-mails, customized content and bulk replies can be sent and attachments can be saved directly to Dropbox.
 III.  Recruit and coordinate your dream team
Chatbots are also useful for the human resources department to connect the virtual assistant to tools like Typeform or Slack. With them job searches can be posted and they give potential candidates the chance to send their CVs through the chatbot on the company's website.
With this resource, you can integrate forms for them to fill out with their data and then set an automatic action from there. When integrating e-mail apps or Calendar, the chatbot transfers this information to create applicant lists and send interview notifications.
In a nutshell: 2 Benefits of Connecting Your Apps to a Chatbot
Connecting the apps to a chatbot opens up a whole world of possibilities for companies. With more than 1000 apps than can be integrated to a chatbot, it not only works as a communication tool with users, but it's also useful for daily management, recruitment, marketing and sales tasks. This is because there are two key factors that can benefit any department within the company that uses a chatbot:
1.      Optimize resources
First of all, by automating tasks through a chatbot, you're already offering customer service far superior to the traditional way.
Virtual assistants are available 24/7 and they can deal with customers even when employees aren't working. Plus, they don't need large work teams and this cost reduction lets you invest in other areas of the company.
When they're integrated with other apps, automation is tripled since time can be spent on more complex tasks.
Finally, some chatbots offer the same solution across all your service channels, which makes it possible to provide a customized omnichannel experience.
2.      Increase sales
Chatbots are awesome tools to complement sales and marketing strategies. Through form integration, leads can be captured more easily. With each interaction, virtual assistants gather information about the preferences, interests and contact channels of customers.
These data are essential for companies. On the one hand, they can be transferred to other apps and you'll have a clearer vision of your markets and opportunities.
On the other, they're great for encouraging sales through techniques like upselling and cross-selling. AI virtual assistants can offer your customers products that are similar or complementary to ones they're interested in, and this can boost your sales even more.
And finally, they simplify the management of transactional information. By integrating with the hundreds of apps available, chatbots make data exchange that much easier.
In short, managing customers and providing them personalized attention will be much simpler.