7 Highly Effective Content Development Ideas to Skyrocket Reader Engagement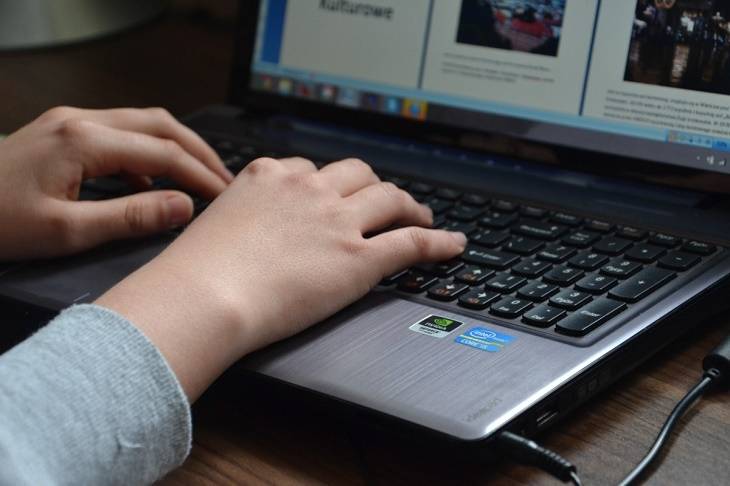 Information overload is a common occurrence these days. Between blogs, print media, email, and social media, people are being overwhelmed with information on a daily basis. And as the quantity of content produced has increased, the quality has diluted to the point of articles being completely false or blogs posting nothing but promotional advertising.
It is becoming harder than ever to hold the attention of readers and more important now than ever for writers to incorporate new and fun content types to spice up their blogs and website content.
Here's a list, complete with ideas, examples, and tools that writers and content developers can leverage to increase reader engagement.
Top Tips to Increase Reader Engagement
1. Provide 10x Content
The 10x content strategy means that you are providing your reader with content that is ten times (10x) better than anything else on the topic. Sure it sounds great, but is far easier said than done.
Start by brainstorming topic ideas and find one that fits well with your industry or niche.
The key here lies in research and presentation. Research can be done one of two ways, the first is analyzing your own internal data and the second is pulling information from outside sources.
The presentation, however, is often the most difficult part. Luckily, as a writer, you may not need to worry as much about presentation. It is also important to remember that 10x content does not always mean ten times longer, it just means ten times better.
For example, creating an amazing graph or visual from information that is readily available on the web could be a strategy for those without a capability to create primary data. Let's look at two examples of data collection and presentation from the housing industry:
Example 1: From SmartMove
Example 3: From Realtor.com
As you will see, while both of these articles offer a unique perspective, only one sticks out in terms of both research and presentation.
It is also important to remember that most readers online are not reading word for word. For the most part, users skim content to see what is offered before deciding to read the entire piece. This is where presentation is crucial, as a user will not read any writing, no matter how great it is, without first being enticed to stay on the page.
2. Add Q&A and Step-by-Step
Readers like Q&A and step-by-step articles because they allow for quick answers and are most conducive to a "leisurely stroll" through information.
Q&A and numbered lists will not only allow readers to skim for what they need, it may also help your piece pop-up on the top of Google in the "featured snippet" section.
Consider the example below: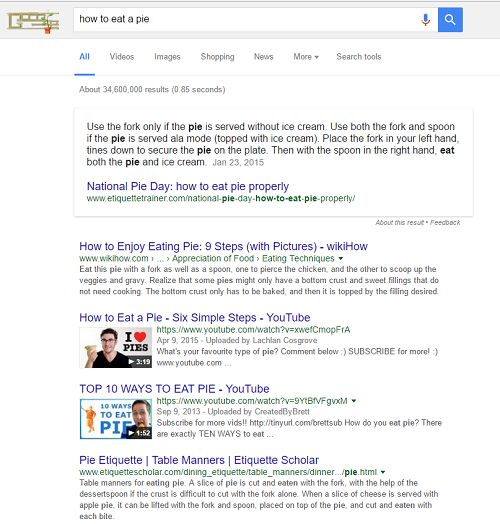 Notice how the featured snippet (or position zero) is not one of the top four Google results. In fact, the article featured is #5 in this particular search.
If you are trying to catch new search traffic, adding this type of content could be the way to go. Remember to keep the answers short and provide links to other articles on your site where a user can find answers discussed in more detail.
3. Feature GIFs Instead of Images
The majority of writers already understand the importance of breaking up written content with images. If you want to engage your readers and stand out from the crowd, use an animated GIF instead of a static image. Content that includes animated GIFs are shared more often on social media and are just more fun.
Here are some great tools for creating free GIFs:
Photoscape
Microsoft GIF Animator
GifApp
Photobie
KickMyGraphics
Remember to use these GIFs as a way to highlight your text and support your writing. There is a big difference between posting a GIF to a blog without any context versus using an image to drive home solid points. Both have their merits, but only one works well to tell the full story.
Let's look at two examples. One from the NPR and the other from Denny's
Both examples have received a lot of traffic (in vastly different ways) and both communicate without words. However, from a content standpoint, the GIF accompanied with a detailed explanation resonates much greater with its audience.
4. Create Videos
Using videos as part of your writing strategy is a great way to engage readers and is extremely popular in today's visual society.
Through video, readers are able to connect with you by getting a feel for your personality. Some messages are easier to communicate when users can see body language and hear a tone of voice.
Keep in mind that you don't have to hire expensive equipment and a crew to make a video for your blog – cue animated videos.
Whiteboard videos have become wildly popular. You can use sites like VideoScribe to create your own whiteboard videos and most similar sites offer free trials.
5. Incorporate Interactive Content
For a wrinkle in time, quizzes were the hottest way to engage the internet. Remember taking a quiz to see what type of safari animal you were? While this specific type of content has had its time in the spotlight, writers can still leverage this idea effectively.
It is important to include interactive content as part of your article, rather than using it as the center piece or entire purpose for the post. Not only will this encourage social sharing, it will also keep your readers engaged, thus helping them consume your content in more depth. Here are some great examples to get started:
Polls – Want to test your audience or collect data for that 10x piece of content? There are plug-ins for WordPress like PollDaddy that help create quick seamless polls inside the body of your article.
Music – Make a point by embedding a quick sound bite from SoundCloud or ask the users to listen to a certain type of music while they read your article.
Quizzes – Quizzes can be an excellent way to distribute targeted data to your audience. There are websites, like QZZR, that offer help for those unable to develop a quiz from scratch.
6. Utilize Social Media Sharing Buttons
Studies have found that websites utilizing sharing icons have generated 7 times more mentions than sites that didn't. While good content will ultimately get shared with or without buttons, why not include them in your posts to make it easier for your readers?
Our favorite way to leverage social media in a post is to create pre-formatted snippets for users to share. Click to Tweet is one of the top WordPress plug-ins for this tactic but a quick Google search will provide many others.
Check out this great example from Snappa.io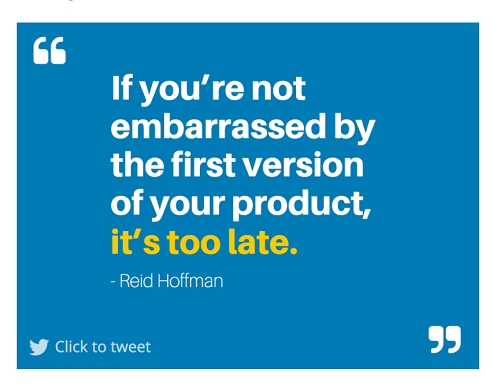 In addition to this in-article example, be sure to include buttons at the top or bottom of the posts so users can share the entire article as well.
7. Pick Easter Eggs and Secret Content
Readers, especially repeat visitors, enjoy a good challenge. Pick a fun topic to discuss and then have a "secret" section on your website that readers can only access through a password or by clicking a link inside your article. Send them on a scavenger hunt to collect the information they need to get in. Here are a few things to remember:
Keep it simple. If you make readers work too hard they will just leave your site. You want it to be something fun and different, not a waste of time in their already busy day.
Don't forget about Google. Any password protected content will not get crawled by search engines. You do not want hide any key content or critical information that you are trying to rank for behind a password.
Whether you are writing for fun, trying to write as a career, or have a client in need of more content, don't chance losing your readers to sites with more engaging material. Create great articles, dazzle your readers, and analyze your results.