How to Implement a Digital Marketing and Automation Strategy for Your Promotions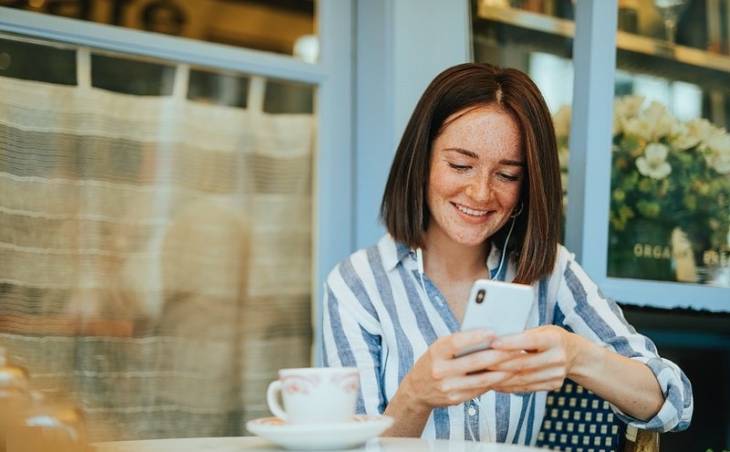 No doubt, you've worked hard to create a killer website, product, service or an online course that is filled with value you know customers will want to have.
Now that you've accomplished what can sometimes feel like a monumental task, you might wonder how to attract visitors to your websites or customers to purchase what you offer.
One of the fastest and best ways to get higher response and conversion rates for what you offer is through marketing automation. By automating repetitive tasks that you've probably done on your own, you can work more efficiently.
Automation allows you to save time and focus on other essential aspects of your business. You can completely automate the processes of signing up new leads, sending out emails, and course material with an email follow-up tool.
With marketing automation tools, you can also analyze what marketing campaigns work or which ones you might have to adjust to make them more effective.
However, the success of all that requires implementation of a solid marketing automation strategy to promote your business products, services and online courses.
Bear in mind that Forrester's marketing automation forecast predicts that spend on automation technology will grow from $11.4 billion USD to $25.1 billion USD by the year 2023, saying marketers are still "in the early innings" of adopting the practice:
Best Marketing Automation Strategy to Promote Your Business & Online Courses
Here's a proven digital marketing and automation strategy you can use for promoting your brand, products, services and online courses.
Start Targeting the Right Audience
On your website, encourage visitors to subscribe for more valuable content and updates. That way, you'll build a contact list that's interested in your message and business, which you can later promote and sell what your business offers to.
Whether that's a blog, a podcast, YouTube channel, reports, or anything else, you want your content and what you provide to be targeted to a specific audience. Research has found that most people who buy products, services, or an online course want content that is customized to their individual needs.

When you've determined who your audience is and what appeals to them, get their contact details and grow you email list by using a lead magnet or some gift you give to them on your website that will compel them to provide their email address.
A lead magnet is something you give to them for free, like a report, eBook, PDF guide, checklist, templates, or even an introductory email course that helps them fulfill a desire or solve a problem.
Use automated customer tracking, traffic monitoring, and analytics tools like Google Analytics and Kissmetrics to track data about who your customers are, their needs, and their purchasing habits. Once you have that data and gain insights on your customer base, use it to refine and improve your audience targeting offers and lead magnets.
Create and Post Compelling Content Regularly
When you know who your target audience is, be sure to create irresistible content specifically for them. By crating and posting a regular blog, podcast, or other content relevant to their needs on your website or other digital channels, you can compel more visitors to subscribe to your email list. 
You can use free social media automation tools like BufferApp, Hootsuite and BuzzSumo to automate posting of material that you have already created on your blog, in your email course or newsletter on social media.
By curating and regularly posting valuable content that you already have at your disposal and new content, you can generate buzz on many different platforms your target audience hangs out online without much hassle or time investment, and in that way entice more subscribers to purchase your products or online course offers.
Another way to grow your business and reach a targeted audience is by networking with other bloggers and podcasters who already have the audience you seek as a guest.
If your product or course can offer a benefit to the audience of a host blog or podcast, you can gain even more visibility, site visitors and subscribers to your own email list. Provide solutions to questions or problems that add value to the host and their audience and you will bring more of them to your virtual doorstep.
 
Deploy Automated Email Marketing for Higher ROI
While Facebook and Instagram show high response rates for businesses that purchase their ads, it may come as a surprise that email marketing has a return on investment of $20 to $70 or more for every dollar spent!
Start the series of emails your subscribers receive by introducing yourself and engaging with the leads with valuable content. Tell a story related to their interest or problem, then ask them a question to give you more insights into their needs.
Use automated email sequences to follow up and engage prospects who fill out your lead forms. You can use an email follow up extension like FollowUpFred to automatically offer your subscribers more valuable insights, provide relevant solutions with the content you deliver via email, and build trust. This not only helps to build trust by providing relevant content for free, but also helps you stay top of mind by following up multiple times with more high value, free content even before presenting them with a sales pitch.
By using email marketing and automation in this way, rather than relying on ad networks or social media ads to reach prospects, you can gain more control of your business. You won't have to worry that no-one will see what you are offering because the social media network you advertise on changed their algorithm.
With email marketing, you have access to the contact details of willing prospects and get to decide what and how often subscribers hear from you. There is no third-party standing between you and your audience and dictating terms to communicate with your fans, leads and customers.
 
Pre-Sell Your E-Course and Products
 
If you have an excellent idea for an online course or product, but you haven't created it yet, don't be afraid to use automated marketing tools to pre-sell it. Pre-selling allows you to fund the course upfront while you are finishing creating it.
Once you have created an outline of what you intend to teach in your email course and date that you have committed that it will be ready, you can mail it out to your email list as upgraded content.
You can use automated email marketing tools like HubSpot and Marketo to send a series of promotional emails about your upcoming e-course, scattering the email promotions so that messages arrive in users' inboxes at specific days over a period of time, and other follow-up emails that are triggered by the actions of your audience.
Subscribers who sign up for your course by giving you their information and payment details like credit card information will validate the demand of your course that it is valuable and has a ready and viable market.
Validating your content with a commitment to purchase also ensures that you won't be spending valuable time and money on a project that isn't effective.
All in all, with the right email marketing strategy and marketing automation tools, you can unlock amazing ROI while you sleep!