Major Technology Trends Set to Impact Business the Most this Year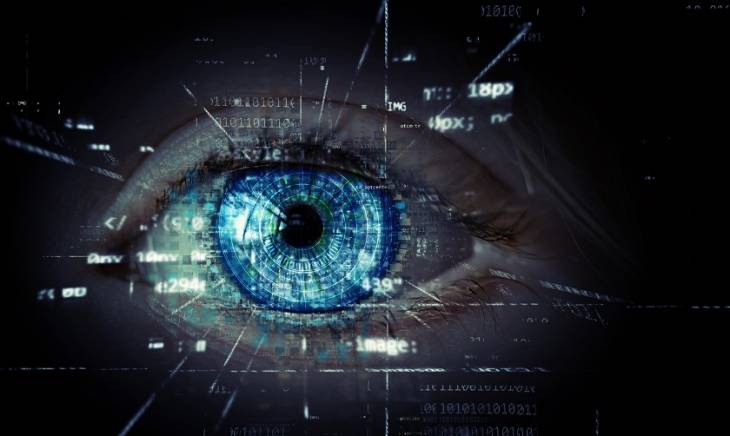 The world is still reeling from the impact of the pandemic that sent employees to work from home and affected even the most powerful economies.
However, thanks to the digital transformation that has been disrupting the business landscape for a couple of years now, many companies are able to operate entirely (or partly) on a remote basis and thus avoid having to resort to more drastic measures or even shut down.
Given that tech has had a significant impact on every segment of our lives, we can rely on it to boost operational resilience and make it easier for organizations to overcome different challenges that this crisis puts before them.
This by no means implies that the pandemic aftermath, major wars, recessions, and other global events will be the only driving force behind technological advancement in the new year, but the necessity will definitely accelerate digital transformation.
1. Internet of Behaviors (IoB)
As the Internet of Things (IoT) becomes increasingly more accessible, a new trend that leverages massive amounts of data generated by customers in order to offer them a better experience has emerged – the Internet of Behaviors.
Just like IoT is capable of interconnecting physical objects and allowing users to manipulate them remotely, IoB will be its extension. Namely, by using all these interconnected devices, such as wearables, autonomous vehicles, or other smart gadgets, companies can easily identify users' passive and unconscious behavioral patterns. These valuable insights can be transformed into actionable information. 
According to Gartner, by 2023, benefits and service eligibility for people all around the world will be influenced by individual activities tracked by an IoT. Companies will use this so-called "digital dust" of people's lives consisting of the information collected through facial recognition, location tracking, and big data to encourage or discourage particular behaviors.
In other words, our actions can be easily tracked and linked to us digitally through the IoB. For example, insurance companies can punish drivers who drive unsafely and tend to speed by increasing their premiums and reward safe drivers with reduced premiums.
Similarly, health insurance companies can optimize their risk assessment process by monitoring data from fitness bands or food intake. This way, they can adjust their premiums based on their individual clients' lifestyles.
2. Total Experience
Successful organizations strive to improve customer experience, employee experience, and user experience, as each of these aspects significantly contributes to their business outcome.
But instead of observing and managing these experiences individually, top performers link and align them in order to deliver on their promises. For this to work smoothly, the entire experience segment has to be automated. 
AI-powered chatbots allow companies to achieve the total experience objective more easily. They're excellent for user experience because they assist website visitors find what they're looking for without having to click back and forth.
Besides that, these smart algorithms significantly reduce customer wait times as they are capable of handling multiple queries at the same time.
Finally, customer support agents won't have to spend their time on low-level tasks, as chatbots can pick up the slack and help customers with some basic issues and frequently-asked questions. All this is the reason why having a proper AI-powered chatbot strategy is essential for improving customer experience.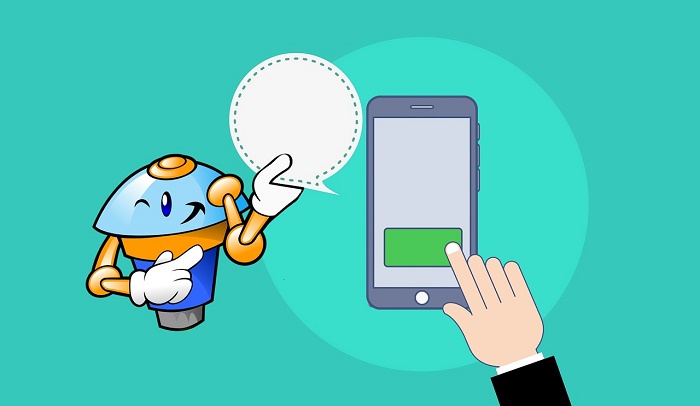 In 2023, chatbots will become even more sophisticated thanks to natural language understanding, which will enable human-like conversation, while sentiment analysis will allow them to predict what the next best action should be.
With all these enhancements and an integrated customer information database, the next-generation chatbots will be capable of more than using predefined phrases and sentences. For example, it will be possible to engage customers with personalized answers and solutions to their problems.
Besides being used for customer support and service, chatbots are also essential for employee onboarding and engagement. Namely, they can be used to facilitate and streamline your employee training process and help you retain your top talent.
Instead of having to schedule their onboarding sessions, your new employees can learn more about their job at their own pace and in their own time – onboarding chatbots are available all the time.
3. Anywhere Operations
Cloud computing and 5G networks are technologies whose synergy will result in a concept called "anywhere operations."
This refers to an IT model that allows a business to be accessed by customers, employees, and business partners that operate in physically remote environments. Services will be deployed across distributed infrastructure while products will be delivered remotely too.
Offering products and services at the point where they're needed is one of the key challenges that businesses have to overcome.
The current pandemic additionally spurred this location-independent approach to business and showed the importance of running businesses remotely.
The anywhere operations model won't eliminate physical space and business from the picture – it will only enhance it digitally. For example, physical stores will have contactless check-outs in order to streamline customer experience additionally.
4. Improved Cybersecurity
With all that sensitive data businesses gather and store in the cloud or on their own servers, cybersecurity has become more important than ever. Cybercriminals took advantage of the pandemic and the work-from-home trend, both of which led to a 630% increase in cyber attacks on cloud accounts. It's a logical development if we bear in mind that fewer employees work on secure networks of their companies.
Artificial intelligence technologies such as machine learning and natural language processing will help companies stay ahead of the curve and prevent malicious actors from compromising their data. As these two technologies go through threat intelligence contained in millions of sources on a daily basis, they can identify potential warning signs and reduce response times.
As AI is trained using massive amounts of both structured and unstructured datasets, it learns and improves its knowledge about cyber risks so that it's capable of sifting through the noise and pinpointing serious threats.
For example, with the help of AI, banks will be able to detect potential fraud. The fact that someone tries to access the same account from two different places within a short period of time will raise a red flag, and AI will block further actions without waiting for a bank officer to confirm it.
Similarly, AI can spot anomalous behavior and protect accounts from being accessed by cybercriminals. All this helps neutralize threats early in the process.
In conclusion
The latest technology developments are expected to improve the efficiency of business processes and make it easier for companies as well as their customers and employees to adapt to any new situation that comes up. Keep tabs on all these trends to stay ahead of the curve.