7 Tips for Finding a Great Staffing Firm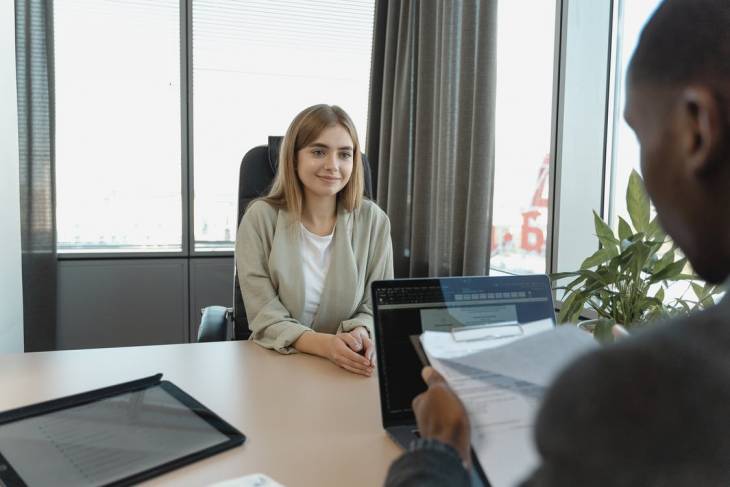 For job applicants and employers, staffing agencies are an excellent resource. They connect thousands of people with work opportunities each year, and may even be able to assist in finding the right match.
However, knowing how to identify the right staffing firm and get the most out of the partnership with a recruiting company is not always easy. But it's crucial to get it right for success in finding the right match.  
Here are seven tips to help you find a great staffing firm that'll help you get the best results in your staff recruitment efforts.
1. Check the Agency's Specialty
Each business and specialty has its own set of challenges when it comes to hiring. Choose an firm that is both promising and has an established track record in a given field for best results.
Visit the staffing agency's website to learn more about which specific field they specialize. Focus more on the companies that specialize in the industry you are in. They'll usually have the necessary experience working with candidates you are looking for.
Specialized firms will usually also have a clear understanding of which abilities, personality traits, and educational background are needed in their niche. They'll be well-versed in the skills, personal characteristics, and education needed for success. 
2. Examine the Recruiting Procedures
The number of applicants in a recruiting company's pool is directly proportional to its recruiting strategies. You won't find great talent if the agency's recruitment policy is to rely on traditional and obsolete work boards and newspaper ads for candidates.
The best staffing firms go above and beyond during the hiring process. They will have a noticeable advantage because of their creative approach to recruiting.
Check to make sure they use a variety of recruiting methods, including social recruitment and inbound marketing, trade shows and job fairs, and even headhunting great passive applicants (those who aren't looking for a new job).
3. Keep Track of Customer Reviews
Check the agency's customer reviews online. Track both positive and negative online reviews as these will give you a nice lay of the land on the effectiveness of the recruiting firm.
Be sure to use the agency's online reviews in team meetings with them to identify and point out the firm's strong points and communicate to them any areas that you'd want improved.
To confirm an agency's online reviews and a client satisfaction over time, reach out to the staffing firm's past clients via email and just enquire how it was for them working with the firm.
You can identify previous clients from online reviews and client testimonials on the firm's website.
4. Ascertain the Agency's Communication & Sourcing Tech
In the staffing sector, recruiting the right talent and building worthwhile partnerships is all about effective communication, being tech savvy, and unique — unique in a way that elevates collaboration, communication, and good performance. This is particularly true during these difficult times of pandemic lockdowns and social distancing directives.
Since highly skilled professionals can be hard to come by, hiring them can also be difficult. However, the recruiting company must be able to leverage technology to source, attract, assess, select, and recruit candidates for open positions.
Enquire if the staffing firm has effective and convenient ways to reach out to candidates through modern communication software and tools, including facilitating video interviewing to fill open positions with the most qualified applicants.
5. Scrutinize Customer Service Experience
It's tempting to go with the big, well-known recruiting companies, but this can sometimes be a mistake. The bigger the agency, the more likely the agency's team members will be inundated and customer service may be less than stellar at large firms.
One may not receive individual care and consideration at some firms, and may be transferred around to a number of representatives. These are annoying things that hamper and prevent developing a close relationship with staffing firms.
So, consider the customer service carefully before settling for any recruiting firm. If you notice there is a chance communication delays may occur, such as calls not being answered on time or emails being missed, that's your cue to bad customer service.
Avoid agencies that don't provide swift and reliable customer service.
6. Examine the Agency's Vetting Process
In the entire staffing process, the vetting process arguably holds the most importance. To execute correctly, it requires good application, which can take a long time.
Personality tests, psychometric tests, aptitude tests, personal interviews, ability testing, and reference checks are some important vetting processes that can be time-consuming activities, particularly when several roles need to be filled.
Ask about their vetting procedures before hiring a recruiting firm. You'll want to know if the employees they recruit are properly vetted to ensure you hire trained professionals with the right qualities and characteristics required for the job.
7. Diversify Your Talent Search
Job placements through a recruiting agency are never guaranteed. You may or may not find the right match for your particular needs. Staffing firms are just one source of talent recruitment.
As such, list your job opportunities on different job-search websites, while also maintaining a presence on your own and other platforms as well, including your business website and social media networks like LinkedIn.
Consider writing case studies about working in your company for a more immersive experience to candidates, enlisting the help of current employees in video reviews.
Set aside a spot on your website and social media channels where potential staff members can see the positive culture and experiences in your company, and even apply for open positions in your company.
Don't forget to inform/train the recruiters in your chosen staffing firm to spot the kind of staff you seek and provide them with the resources they need to accomplish this task.
Keep an eye out on the work-boards for suitable applications. Then, compare the results and figure out which of the prospects from the staffing firms or your other listings is best.