Inbound Email Marketing Tips and Tricks Wikipedia Won't Tell You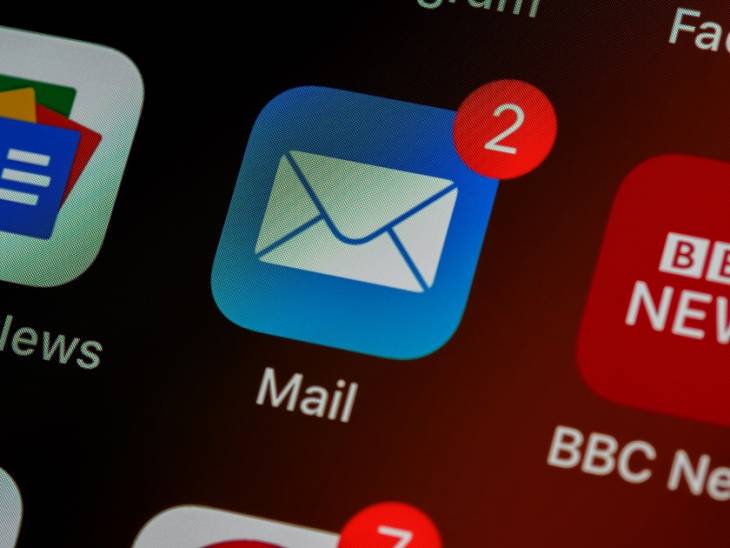 Whether you are just getting started with email marketing or you are a pro with it, one thing remains unchanged: implementing inbound email marketing campaigns can drive positive results consistently for your business.
The digital world is evolving at a faster pace than ever before, and it is challenging to learn everything about inbound email marketing in one place, so I have decided to cover 17 tips and tricks from professional email developers to help you out in this regard.
If you are not familiar with inbound email marketing, it essentially focuses on sending emails to people already interested in your products, services, and brand, as opposed to outbound email marketing that sends out mass emails with the hope of generating new leads.
Top Actionable Tips and Insights for improving Email Marketing ROI
Without further ado, here's a rundown of the top actionable tips and insights for improving your email marketing ROI and engagement rates:
Go for double opt-in signup forms where applicable. They are not mandatory from a compliance point of view, but double opt-in can be used as evidence in case of a legal proceeding. Building an email list using double opt-in signup forms increases its quality and hygiene. Email list hygiene entails cleaning out cold (inactive) email subscribers from your future email marketing campaigns and keeping your remaining list warm and active by following healthy email sending practices.
Follow the acronym TRUST strictly for sending the first few messages of your email marketing campaigns:
Trustworthy: Be straightforward with the purpose of sending the message, including your subject line. Under no conditions should you try to mislead your subscribers. Keep your entire message in line with the purpose and avoid using any click baits.
Reader-Centric: Keep the message about the reader. Don't ask for making any purchase. Sending a nice welcome message along with the promised resource/discount coupon/freebie is apt. Discount coupons can increase open rate by up to eight times.
Useful: Send the messages only if they are useful for your readers. This helps in improving your open rates with each subsequent email.
Solicited: It is not mandatory in the U.S. to send only solicited messages due to the laws. However, I advise clearly mentioning the purpose of your email lists upfront. It's very common to do so as most individuals don't mind receiving promotional messages.
Timely: The ideal time for sending emails varies for each location and reaching out on the right time increases your engagement considerably.
Be proactive with using gated content and gifts for or attracting new subscribers. You can also surprise them with discount coupons and additional benefits down the journey to keep them happy about receiving your emails.
Be aggressive with A/B and even A/X Testing from the beginning of your email marketing efforts. Knowing what works the best for your subscribers right from the beginning gives you an edge over the competition.
Kickstart your personalization efforts with the first email itself. Include the recipient's name organization and keep any promise you made them for subscribing to your email list. Don't make giveaway or discount promises that you cannot fulfil or else it could frustrate your new subscribers.
Vary your email messages where possible. It is okay to send messages that have nothing to do with your business. Occasionally sending messages that resonate with your customer's aspirations and problems is actually a great way of increasing your open rates for other pieces of communication.
Use the blogging headline tricks for your email subject lines. You can use power words, alphanumeric terms, and capitalize on curiosity.
Use your email service provider (ESP) intelligently to highlight different benefits and features as the subscribers advance into the sales funnel.
Use the preheader text to complement your subject line. For instance, you can use the power words in your subject line and fuel anticipation in the preheader text.
Emojis are acceptable in email marketing. You can experiment with emojis, especially in your subject lines. People use emojis extensively in their day to day conversations and having emojis in your emails can help you look more approachable. They also help descelate complaints.
Use your product as a prop. It cuts down the need for long copies and helps readers associate instantly. Have a look at this example:

Use only one Call-to-action (CTA) button or two at most. But you can use them at multiple places within your email body. Using the same call to action button improves your odds of the reader taking action.
Use the postscript (P.S.) in e-mails for packing additional links or for highlighting the objective of sending the email. People usually read the P.S. out of their habit of working in office setups.
Keep your emails, branding, and landing pages consistent. This boosts the confidence of your subscribers as inconsistency makes people doubt the authenticity of a business.
Be vigilant with list hygiene and remove the dormant contacts. It helps you stay focused and declutters your marketing strategies.
Experiment with your email templates and make sure you optimize them for mobile devices. Also so make it a point to use self-sustaining copies for messages with images. You should also add alt text to all the images and CTA buttons to ensure that your subscribers can make sense out of your messages despite bandwidth and latency issues.
Make it easy for your contacts to unsubscribe. It will save you of legal implications while also improving your list hygiene.
Wrapping Up
Some of the tips and tricks mentioned above could be disregarded or overlooked out of inexperience. For example, making it easy for people to unsubscribe may seem counterintuitive, but it is actually in your best interest to follow that and the other tips.
So, while you may not find these inbound email marketing hacks on Wikipedia, they work like a charm in the real world. Trust us, we've been in this business for years.