Signs Your Team Needs a Mentor or Coach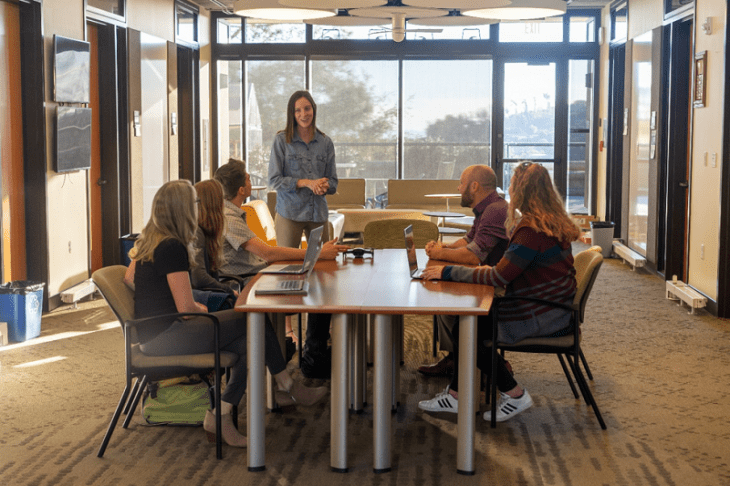 As the owner or manager of a business, you might have people working for you who might be facing issues at work that need guidance, support, and mentorship. But it can be difficult to notice this need until you take a closer look at the signs that point to the need for coaching and mentorship. 
Sometimes, even if you notice the need for mentorship, you might not have the time to talk to each one of them yourself, or the capacity to understand their particular needs and give them the support, guidance, and mentorship they need.
That's where a business mentor or coach comes in to help build your team by giving them timely advice and needed guidance so teams re-energize, focus, and direct their efforts in the right direction towards company and individual growth.
However, before you make that call to a business coach, mentor, or consultant, you must first make sure that your team actually needs this kind of help to begin with.  
So, how do you know that your team actually needs coaching, mentorship guidance, and support?
Telltale Signs It's Time to Enlist a Business Coach
Here are four telltale signs that it's time to enlist the services of a business coach or mentor, along with more details about the "Why" behind the need for a mentor for teams.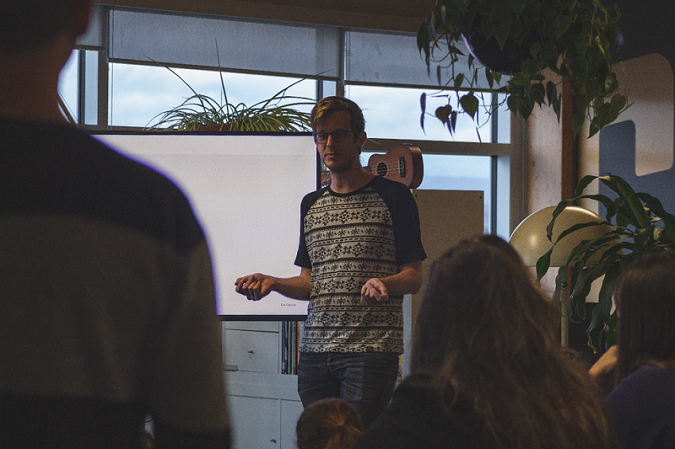 1. Your team gets easily distracted
Employees who are more distracted are subject to low productivity in the workplace, which is the first sign that they lack focus and may need a mentor.
If you notice many of your employees seem more interested in activities other than their work and also some employees grabbing attention and making their colleagues engrossed in those other things, that's your cue to talk to them or look for a business coach to give guidance and mentorship to improve team efficiency and productivity in your business.
Having a little fun at work is okay, and it may be needed to lift people's spirits in the workplace. However, it becomes dangerous when overdone and the effect of it is seen on workers' outputs, which gradually impacts the company's profit numbers.
A mentor can rectify this situation by talking to distracted employees and letting them realize the important of focus and good time management at work, as well as instilling the skills and mindset needed for healthy work-life balance to achieve goals.
2. Increased occurrence of mistakes
Keep an eye out for the quantity and quality of output that your employees are producing. Are they dishonest when it comes to making promises to commit to tasks? Have you also noticed that the number of mistakes and level of errors they are making now is higher than it used to be?
Poor quality work that is laden with mistakes and low desire to do assigned tasks are other signs that your team may be stuck in a rut and demotivated, which means work is likely not being done well and that can lead to stunted growth for the team and business.
In this case, a business coach or mentor can help fire up your employees and guide them in the ways that they could spice things up at work, while also providing them with new knowledge and exposure to certain realities and expectations of the industry. This will increase their enthusiasm and help them do their job better every day with renewed vigor and an eager spirit.
3. Lack of job satisfaction
One of the most important factors that determines both employee productivity and employee retention rate is how satisfied the employee is at your company, and also how happy they are while working with certain teams and departments within your organization.
If you see that some or many of your employees are always complaining about their work or roles in the company, or they are complaining about how boring or inconvenient working for the company is for them, there's a chance they will quit their job because they are not satisfied with what they are doing, with the team members they are working with, or even with the general company culture and managers. High turnover never bodes well for a business.
The reason for that dissatisfaction might be brought by any number of things, such as being underpaid, limited career growth, a dislike for the area they are working, poor management, and too much pressure for performance. Whatever the case maybe, you can try and address all those issues and also bring in a business coach to iron out any negative sentiments towards your business and how it operates among your employees.
The feeling of "I am doing well and I need to learn more" is what coaches are training employees to get their confidence and interest back in their work.
4. Fatigue and burnout shows
Tensions and disputes tend to happen when people are tired and fatigued and others try to engage them. This is especially true at work where burned-out employees with different mindsets and from different backgrounds are working together under one roof. 
The fatigue and frequent misunderstandings between employees might make them feel overwhelmed and lead to recurring sickness. It can also become hard for them to concentrate and they become easily upset and irritable. Their cynicism towards people and their job might increase and they might be unable to get in sync with colleagues in teams to yield greater outputs. All those are classic signs of employee burnout that a business coach can help address.
Besides organizing corporate team building activities to help employees let loose, have fun and build good team spirit, seeking the services of a business coach or mentor can make it easier for business owners and managers to pass the message and communicate to the team the value of getting enough sleep and rest, as well as the value of working together as a team. This will make everyone's job easier so work is done well for better productivity and success. 
Conclusion
It can be challenging to identify the red signals that your employees are showing indicating that they may need coaching and mentorship, especially if you are not attentive enough or you have many responsibilities occupying your mind. However, it's important to pay attention and to look out for those warning signs as they can have a direct impact on your business' success.
So, if you have noticed any of the above signs in your team's behavior or daily conversations, its time to take a closer look and think seriously about bringing in a coach or mentor to offer their expertise for the benefit of your team and business.