Real Estate Customer Service: Best Practices for Strong Client Relationships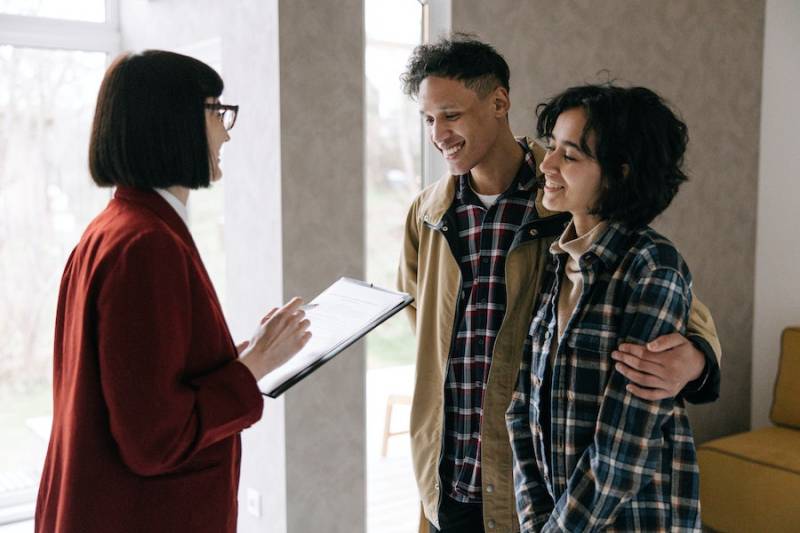 Every day we're involved in countless interactions with service providers, leading to formation of distinct impressions about the businesses they represent.
Even if we aren't making conscious observations, we always remember how we felt during or after an interaction with a business representative. As such, customer service holds immense power to ensure customers feel valued.
A business that offers stellar and swift customer service is more likely to succeed and see its customers return again and again in the future. This is just the tip of the iceberg.
In this article, we'll discuss more on the power of customer service and how you can utilize it in the real estate industry.
The Power of Customer Service in Real Estate
Customer service is one of the most crucial aspects of any business, with the unique power to impact real estate marketing and brand image as well.
Whether you've received a defective product or have a concern regarding a service, it's always a relief to be met with a prompt response from helpful business representatives and customer support teams. After all, mistakes are bound to occur, but the way those slip-ups are handled define a business.
In the wake of human error, customer service may just be the backbone of a successful business. This is also true for real estate where strong customer service can affect an agent or firm's reputation. In fact, strong customer service is a precursor to success for any real estate agent or firm.
Before you can begin to implement high quality, solid customer service in your real estate business or practice, it may be useful to unpack all that customer service entails.
What Constitutes Good Customer Service?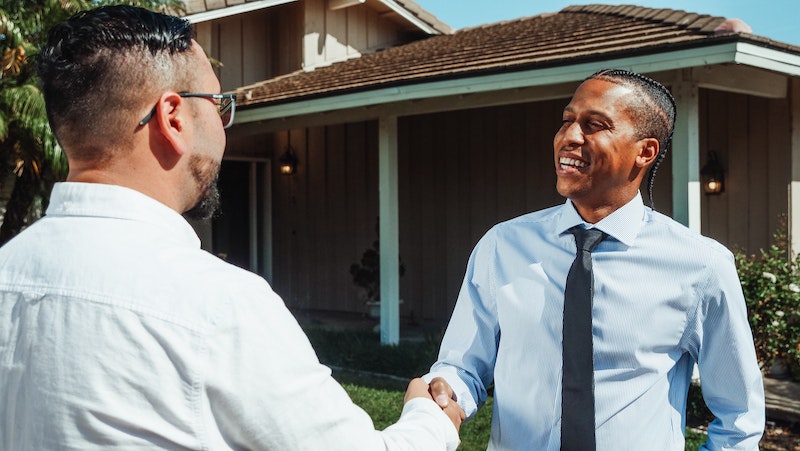 The key to offering your customers good service lies primarily in the attitude with which you approach each situation. Here are a few important customer service skills and behaviors that all service providers should embody:
1. Be Attentive
Your client shouldn't have to split your attention with other things during a consultation.
2. Stay Positive
Always greet customers with a smile, regardless of any behind-the-scenes mishaps.
3. Be Prompt
Respond promptly to customers' communication in writing or over a digital platform.
4. Take Initiative
If a customer seems upset and you're not sure how to handle it, always apologize, take initiative, and think outside the box. For example, you can make up for a bad experience by offering a pre-approved discount code to use for their next purchase.
5. Follow-ups & Feedback
Always be open to feedback and act on it as soon as possible.
While these customer service skills are universally valued across the service industry, they can be tweaked to become especially useful for building your real estate career.
Real Estate Best Practices for Strong Client Relationships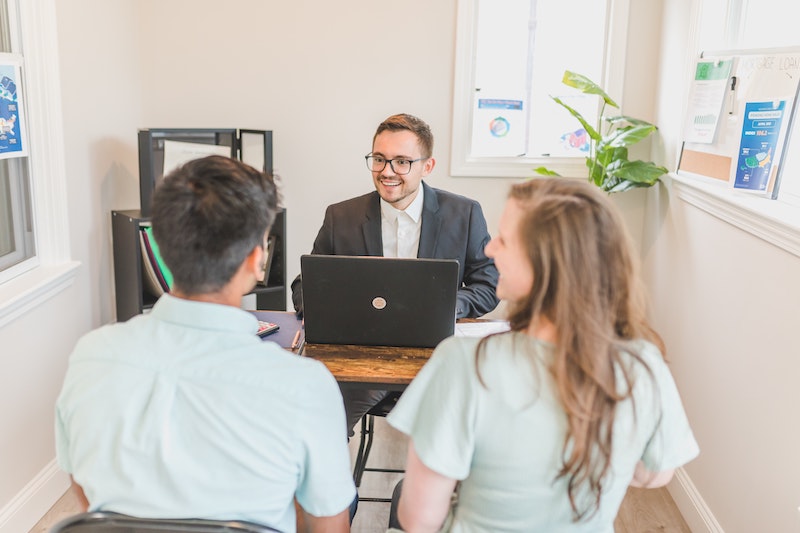 You can follow these real estate best practices to cultivate strong relationships with your clients and offer top notch customer service in real estate:
1. Listen Instead of Just Hearing
As a real estate agent, offering your client 100% of your attention means listening rather than just hearing. By paying attention and asking meaningful questions, you'll be able to present yourself as an empathetic and intentional agent, while taking note of the necessary details about your client's requirements.
2. Conduct a Thorough Interview
You can make a substantial change in your real estate practice by adopting the use of in-depth interviews for new clients. When you meet with a new client, ask them a set of standard, prepared questions to better understand their needs.
After forming a foundational assessment of their requirements, you can pose more personal questions based on their unique situation. This may include their financial background, plans for the future, past experiences with real estate purchases, a budget they may have set, and anything else that may be relevant to their current search.
By going beyond a cursory consultation and instead conducting a thorough interview, you'll showcase an attentive spirit and convey your intent to help your client.
If you are working with a first-time home buyer or if they have expressed reservations, this also offers them a chance for to ask you questions. Your client being able to trust you is the first step in offering them quality service and improving their experience.
3. Research and Review
After gathering the necessary information from your preliminary consultation, thoroughly review the available options. By conducting extensive research of all available sites within the given budget, you'll be able to present a complete list of properties to your client. Make sure you've researched the prevailing real estate trends prior to your consultation.
It's important to be transparent here, and properly present all the pros and cons to your client. As a real estate agent, you're responsible for advising your client to find the best property. So, offer honest advice backed by thorough research to help your client make an informed decision that they'll thank you for later.
4. Don't Rush Your Clients
While consulting clients, it's common to come across time sensitive prospects. With your extensive experience and knowledge, you may be sure that a certain property could be the perfect fit for your client. But there may be other buyers bidding on it as well. In such cases, you may want to take these opportunities before they slip away.
However, while advising your clients, it's important to not overwhelm them with the sense of urgency. A real estate transaction is a major financial and emotional decision that shouldn't be rushed. If your client still needs convincing, it's important to be patient and address their concerns rather than pressuring them to jump on soon-to-expire deals.  
5. Digitize and Organize Tasks
Whether part of a firm or an independent agent, you're likely to have multiple meetings and viewings scheduled throughout the week. You'll also be handling sensitive documents that contain your clients' private information.
Although traditional filing systems and organizers have been around for decades, there are more efficient ways to conduct your practice and offer your clients impeccable service. Since few of us are gifted with the natural ability to juggle tasks and memorize appointment schedules, relying on real estate apps is a great idea.
Doing so ensures that all your tasks and appointments are organized in a shared digital space where other members of your team can also collaborate. Some apps also allow users to track the market and stay on top of current real estate trends.
Remember that as a real estate agent, ensuring the safety of your client's sensitive documents is essential to offering them quality customer service. Storing paperwork in a secure digitized form is possible through real estate apps and other software offering efficient CRM solutions to take your customer service to the next level.
6. Personalized Tokens
One of the hallmarks of great customer service is when your client feels like they're talking to a specific person rather than a business. While this can be done throughout your consultations with them, you can take it a step further by following up with your clients even after concluding your transactions with them.
Make it a habit to send your client a personalized token of congratulations once they've settled into their new space.
By reaching out after the real estate transaction has settled, you can display a deep consideration for your client and help them feel valued. Meaningful gestures like this show your clients that they are more than just another customer paying for your services.