How to Find a Good Dentist: 5 Qualities to Look For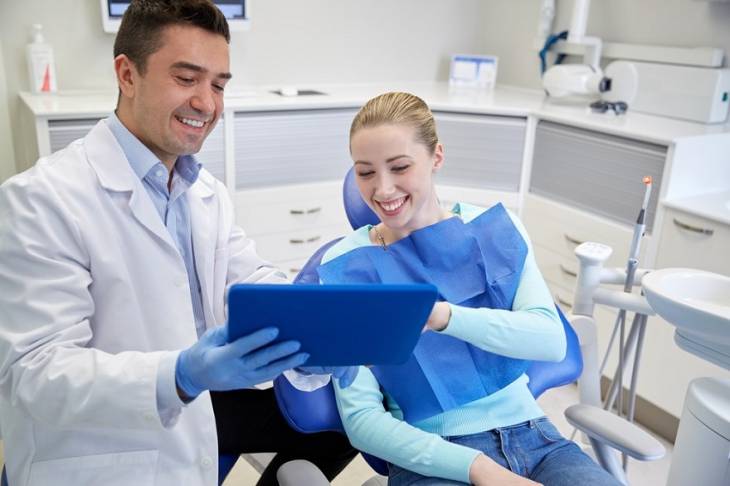 Many people hate going to the dentist because they fear it's painful. But, in order to maintain your oral health and wellbeing, you need to pay a visit to your dentist on a regular basis.
If you have teeth problems or bleeding gums, you should not avoid it and must book an appointment with a dentist. Even if you are not complaining of any toothache or gum problems, you should still get yourself checked regularly to avoid any future trouble.
The key to healthy and happy dental health is regular flossing, brushing at least twice every day, avoiding smoking and having a healthy diet. Despite all these measures, it is still important that you get yourself checked at your dentist every so often.
However, before you book an appointment with a dentist, make sure that he or she is the right one for you. If you have never been to a dentist before or are looking for a new one in your area, there are certain qualities of a good dentist that you should consider.
Keep in mind not all dentists are the same – some have an extraordinary service, while others just do it for the sake of it.
Qualities of the Best Dentist
Here are some of the qualities you should consider to find a good dentist who'll provide the best service before booking an appointment with them:
1. They Educate their Patients
It's often the case that the best dentist is someone who educates their patients on different aspects of their dental health. Not every doctor cares enough about their patients to go the extra mile and give them useful extra information than the bare minimum required.
However, a good dentist openly discusses issues and even shows you through X-rays or a computer about the exact care or treatment needed, as well as how it can be avoided. The dentist suggests preventive measures and how to avoid issues in the future.
A good dentist never ignores your request for more information about your oral health. Pick one that also encourages you to develop good habits to avoid dental problems in the future. 
2. They Have Extensive Knowledge
To become a good dentist, it takes more than just having a degree. Good dentists should never stop learning and upgrading their knowledge.
So, find one who possess a wealth of knowledge and knows pretty much everything about teeth and oral hygiene. This type of dentist will be able to identify your problem as soon as you show up and they do a check-up. Their treatments will also likely be painless.
Some dentists may hold degrees but don't upgrade their knowledge very often and so are left behind. A good dentist never stops learning, and whenever they get the chance, they upgrade it. You can tell this by their training accolades as well as dedication to excellence. Check if the dentist is a member in dental organizations which focus on excellence in dental care. And also check their achievement level in the dental organizations they are a member.
Moreover, objective assessments by other dentists is very useful in assessing the knowledge of a dentist. A dentist that graduated with honors from their dental program at a top dental school is also a good indication that their knowledge levels is good and you should hold on to them. A dentist that teaches other dentists is a bonus and testament to their knowledge.
Remember, a good dentist is someone who has an abundance of knowledge and expertise. They can give solutions very quickly and reliably.  
3. They Have Enough Experience
The best dentist is someone who has been serving patients and treating their oral health for a long time. Whether they have been in the industry for two years or twenty years, their good work speaks for itself and their reputation precedes them.
A good dentist could be two years in the industry, but if they have served many patients with utmost care and professionalism, they will have a good reputation in the industry.
If you are not aware of any trustworthy dentists, look it up on the internet and check for reviews. A dentist who has many satisfied and happy patients will have good reviews on the internet and you should pick them over those with many bad reviews.
You could also check with your friends for the most trusted dentist they know or have heard about in your area.
4. They Are Licensed
A good dentist could start practicing right after getting their degree, but the dentist must never ignore getting a proper license. Getting a legal document gives the dentist the authority to practice and also increases his credibility and trustworthiness.
A license determines whether a dentist and their clinic is allowed to treat patients or not. It also gives patients confidence to visit the clinic for dental service. You should only pick and trust a dentist with a proper license that's not expired.
Imagine how it would be if you find out that the dentist you visited last time doesn't have a legal license? To avoid such a case, it's crucial that you enquire about the license and do your due diligent to verify the license status. Most States provide Dental License Lookup web tools you can use to verify the license status online.
Begin by visiting the dentist's website. Look for a biography or "about" page to find details of the dentist's license and credentials, including the name of their dental college and year of graduation. A good dentist has their license readily available and up to date. 
5. They Have Excellent Communication Skills
A dentist that is not able to communicate effectively with you is of no good to you. A good dentist should be able to communicate clearly both in written form where necessary and with their words. They should be able to explain to you complicated medical terms and procedure in a way that you fully understand what's happening or will happen.
A good dentist should be able to attend to you in a friendly manner, with excellent interpersonal skills. Understanding and speaking multiple languages is an added advantage. A dentist who takes time and effort to learn new languages to better serve patients in their community is one that has proven their dedication to excellence and worth considering.
Choose a dentist who is extra patient, friendly and considerate with their patients, including children and the elderly. Besides demonstrating all the qualities listed in this post, your dentist should also be polite and attend to you with care.

You might also like...