How to Start a Real Estate Business with No Money Out of Your Pocket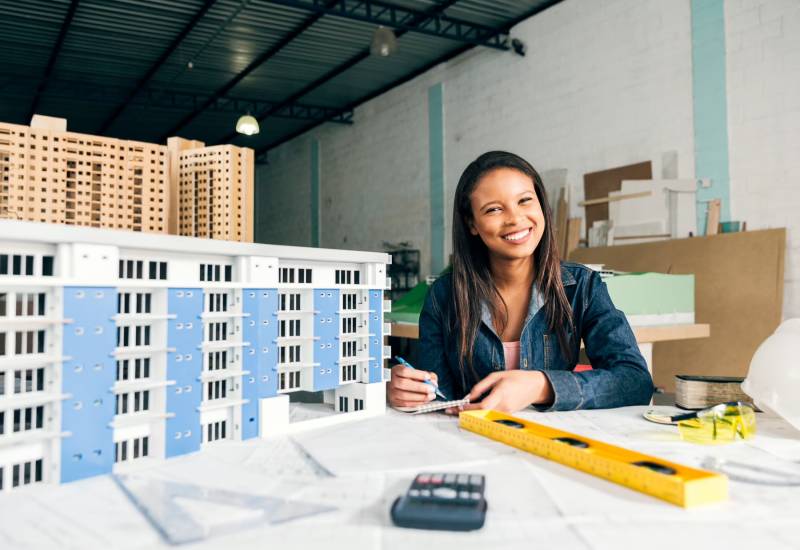 Many people think that you need a lot of money to enter the world of real estate. Availability of money can certainly make entry into the real estate market easier. But that doesn't mean that those with little or no money at all cannot start a real estate business.
The very first thing that is required to start a real estate business (or any other business, for that matter) is the right mindset. Capital comes later.
The right mindset will help you work out creative ways to handle challenges and innovative ways to get financing for your real estate project, especially when you have little or no funds to begin with.
But why start a real estate business in the first place, and how do you even start a real estate business with no money?
Key Reasons/Benefits to Start a Real Estate Business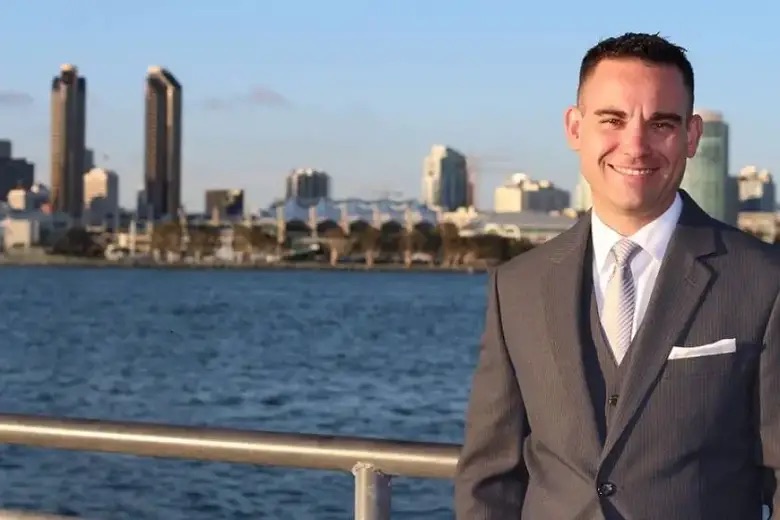 Generally, any business is successful when you earn a profit from selling a product or service. The more the profit, the better for the business. This holds true for the real estate industry too.
Real estate entrepreneurs purchase and/or sell real estate properties as investment opportunities with the view to earn good returns. Many real estate investors and entrepreneurs make purchases and modifications to increase the value of properties and sell them for more profit. You can make very good profits this way in the real estate industry.
With the global real estate market size expected to continue its upward trend, exhibiting a growth rate (CAGR) of 1.8% during 2023-2028 and expected to reach US$7,954 Billion by 2028, according to IMARC Group, the real estate/property market is one of the hottest investment options out there—with low risk and high return potential.
Rapid urbanization across the world is a key factor driving the growth of the real estate market and rising property values, as increasing populations demand quality housing and infrastructure in safe, clean, and secure environments. This makes real estate not only a lucrative business opportunity, but also a business venture that can provide a safety net against inflation.
Anyone can get started in the real estate business and make good profits selling or dealing properties. In fact, you can get into the real estate business even without capital to invest. Yes, you can start a real estate business with no money.
But how do you start a real estate business with zero capital? How do you arrange finances to back up your real-estate project? It may sound too good to be true, but if these questions are running through your mind, we have answers you can use.
7 Ways to Start a Real Estate Business With No Capital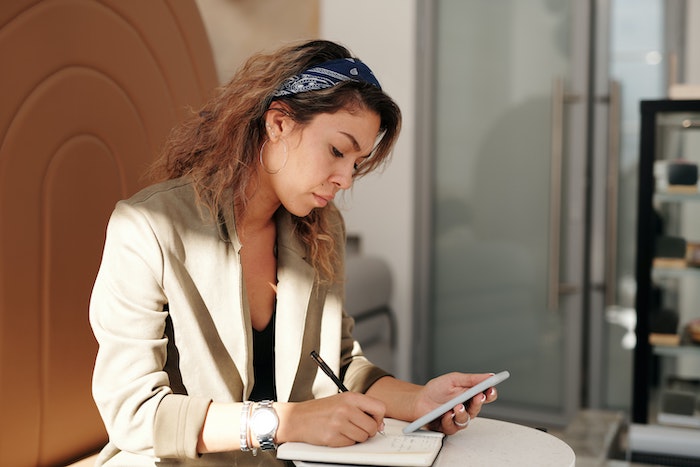 Once you have developed a positive attitude and mindset where you are passionate and believe that you can become a successful real estate entrepreneur, and you have learned the basics of real estate investing, you are ready to launch into the real estate world even with zero capital.
Here're some effective ways on how to start a real estate business with no money—strategies that you can learn and transfer in other industries as well:
1. Leverage House Hacking
An easy way to venture into the real estate business without any money in your pockets is through house hacking, which refers to finding ways to generate income from your home. So, if you don't have any money to invest in real estate but you have an empty bedroom or basement, then you can rent out the rooms to earn some income from your house hack.
Traditionally, house hacking entailed buying a duplex or multifamily property, living in one unit, and renting out the others so the tenants pay your mortgage and/or property expenses. But renting a portion of your own house, primary residence, or other property can equally be a good way to get your feet wet and generate some revenue in your real estate ventures when you have zero capital.
2. Facilitate Lead Generation
If you don't have any initial capital to invest but still want to enter the real estate market, then becoming a facilitator of leads for existing real estate businesses can be another good option. In this way, you can become a link between the buyer and real estate agents and realtors.
Lead generation is important for all businesses, and the real estate business is no exception. Irrespective of the type of real estate property business, you need to have a constant flow of leads to get more business. Having a lead pool is vital for all kinds of real estate businesses, be it a mortgage lender, realtor, or even house flipper.
With the number of leads that get converted into real business deals typically low in the property sector, every ambitious real estate businessperson looks forward to getting more and more leads. Therein lies an opportunity to get your foot into the real estate business.
To become successful in this line of work in the real estate sector where you facilitate lead generation, you can start generating leads at a local level. You may also use your contacts to find if anyone in your network or locality is looking forward to either buy, rent, or sell a property. 
Steps you can follow in a real estate lead generation business include:
First find clients or agents who are looking for a property and create your database of the interested parties.
Then search for sellers. (This can be done on the internet).
Once clients are identified, sell your leads. Price per lead will depend on the locality and the quality of the lead.
Be honest with your leads always to generate high-quality leads.
3. Partner with an Investor
Securing an investor as your partner can open flood gates of new opportunities for budding real estate entreprenurs. So, if you find an excellent property for investment but you don't have resources to close that deal, you can always look for someone with the finances and convince them to invest money and help you in closing that deal.
Many investors already want to invest money in real estate, but they either don't have time or don't want to handle all the administrative or managerial tasks related to property investment. You can become a partner with such an investor and fulfil your dream of running a successful real estate business, while the investors gets a hassle-free opportunity to invest in real estate.
Such partnerships are especially ideal in rental or fix and flip property dealings. Be sure to carefully work on partnership terms with the investor so that things don't go wrong. 
If you have good managerial and administrative skills, you can start your own real estate business without money and worrying about finances. You just need to be proactive and find the right partner who can take care of the financial requirements of your business. 
4. Use Borrowed Funds/Investment Leverage
Using leverage in an optimized manner is an art. In this case, the investor can use borrowed funds put in property dealings as their leverage. However, one has to be very sure when making such investments. The aim is to get a higher return on investment in comparison to the rate of interest levied on the loan or borrowed money.
If you don't have money to start your real estate business, then using property leverage can similarly be a very good option. You can borrow money against the equity of your existing property. You can then invest this borrowed money to buy a new property. This way, you can start your property business by using the borrower's money.
5. Sign-Up for Rent-to-Own Investments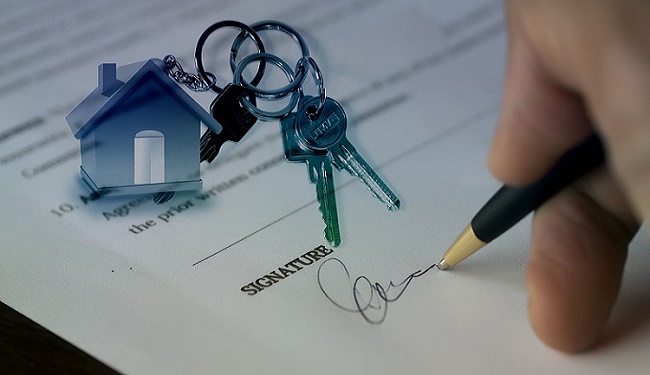 Another way to start a property dealing business with no capital is through rent-to-own-investment. Many people use their lease agreements as an entry path for property estate industry.
In this case, the investor signs the buy option while renting the property. This means the renter can purchase the property at a particular time, as per the terms mentioned in the rental agreement. By following this method, the investor can lock the promising property and still keep on looking for other new options.
6. Sell Property On Behalf of Developers
If you have no money and still looking for opportunities to start your own property estate business, why not start a business selling property on behalf of developers? 
New housing and residential projects keep coming up in the market. You can contact developers and sign a contract to sell their properties for a cut of the sale price. 
Using this strategy, you may opt to advertise and sell the developer's properties and earn a commission on each closed deal. The commission or cut may vary from project to project and also depending on the type of property sold.
Obviously, commissions earned for selling luxury properties is much higher compared to the budget segment properties, so you might want to target the high-end properties.
You can easily search and find new property developers online or within your local area.
7. Help to Close Deals and Get Your Cut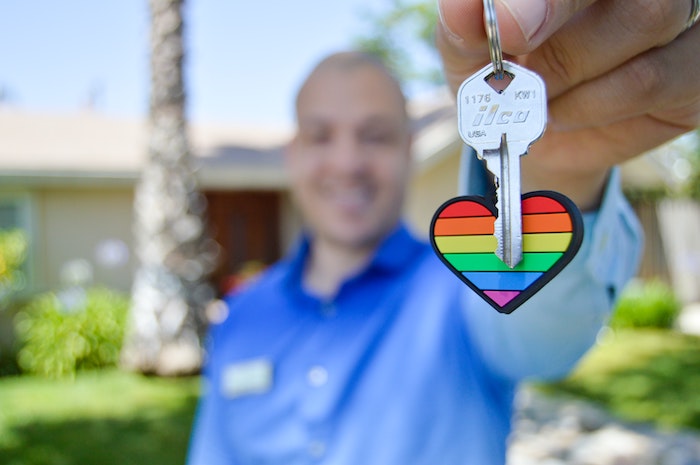 If you have no money out of your pocket for real estate, you can also offer a service guiding clients through home searches with an unbiased eye so that they can meet their buying objectives while staying within their budget. In this role, you essentially become a real estate agent or realtor.
Many realtors don't want to get into the complication of registration of the property. They act as a middleman between the buyer and the seller. Some also provide clients with answers about local utilities, ammenties, contractors, and more. Once the deal is closed, they take their cut and move forward. They leave registration as the concern of the developer.
You can also give your clients expanded propery search power, close deals, and get your cut.
Conclusion On How to Start a Real Estate Business with No Money
Real estate property dealing is a very lucrative business opportunity, and the methods listed above will help you enter this line of business even if you don't have capital. But remember that entry is only the first step up the real estate success ladder. 
How your business grows and succeeds depends in large part on your hard work and your ability to identify the best opportunities and take appropriate action accordingly.
Updated: Originally published Jun, 2022.