Why Software-Defined (SD-WAN) Is the Future of Networking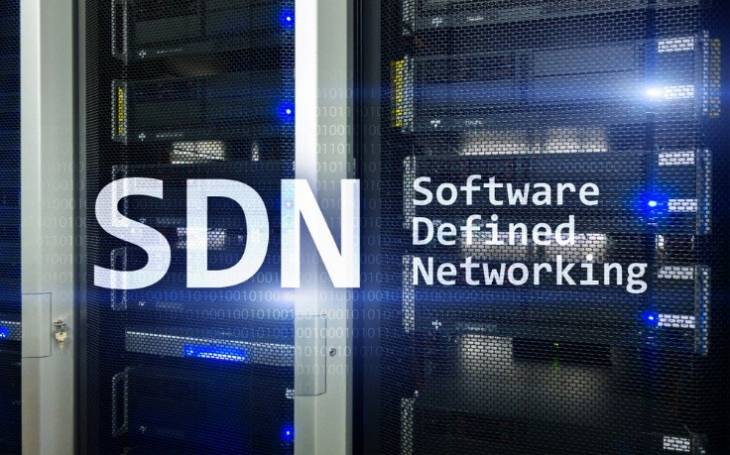 Today, the huge amount of data is being delivered over data centers, cloud infrastructure, branch offices, and other remote locations. And this ever-increasing data is driven by media traffic, storage demand, data backup, and data analytics.
This has prompted network administrators to optimize the performance of wide area networks (WAN) and the systems that operate over them. As traffic levels increase, they also have to deal with the ever-increasing latency-sensitive data transmissions. WAN and application performance solutions, which ensure the scalability and amount this traffic requires, have become downright essential.
Optimization is done through several techniques, including the monitoring and management of network latency, protocols, overall network traffic, and bandwidth capacity. Compression, SSL and other optimizing techniques are used to improve performance.
Meanwhile, software-defined (SD-WAN) technology is emerging as a solution that ensures multiple performance and cost benefits, including network visibility and feedback to improve transmission efficiencies.
This technology also ensures a streamlined and smooth pathway from networking devices to software-defined WANs that are programmable and efficient, letting you make the maximum of IT innovations.
Understanding SD-WAN
SD-WAN or Software-Defined Wide Area Networking is an advanced version of WAN and it uses all connectivity options, including broadband Internet, 4G/LTE, MPLS and cloud.
As the name implies, SD-WAN utilizes software to control the management, connectivity, and services across data centers, remote branches or cloud models.
The SD-WAN's infrastructure includes routers, switches, and virtualized customer premises equipment all operating some version of the software that handles security, networking, policy, functions and other management tools, depending on customer and vendor configuration.
The key function of SD-WAN is to simplify the way big organizations turn up new links to branch offices as well as manage the usage of those links—for voice, video, and data.
WAN is used to connect branch offices to a central server, or to connect data centers separated by distance. Earlier, WAN connections often required special proprietary hardware. SD-WAN, on the other hand, uses the internet or cloud-native private networks.
This way, it offers more flexible, open and cloud-based WAN technologies to enterprise customers, eliminating the needs of proprietary or specialized WAN technology that often involves fixed circuits or special hardware. SD-WAN is often incorporated in a multi-cloud strategy as it enhances connectivity and solidifies security in the multi-cloud.
The Different Types of SD-WAN Architectures
SD-WAN often falls under three key architecture types:
I. ON-PREM SD-WAN
This SD-WAN architecture is deployed exclusively on-premises and is affordable than other architectures since it can only build connections between remote sites and not cloud services. It is ideal for the organizations that host most of their business applications locally.
II. Cloud-Enabled SD-WAN
As the name implies, a cloud-enabled SD-WAN can leverage cloud gateways to interact with your cloud apps. Some examples of this architecture are cloud-based CRM software and office applications.
III. Cloud-Enabled plus Backbone
Cloud-enabled plus backbone uses the service provider's nearest Point of Presence or POP. This can be a fiber-optic line that gives your network performance a great boost.
The Benefits of SD-WAN
1. Enhances Performance
Not all network traffic is the same. Luckily, SD-WAN can be tailored to prioritize important traffic and real-time services like VoIP and then deliver it over the most suitable route.
By supporting critical applications through reliable, efficient connections, network admins can help minimize packet loss and latency issues, enhancing employee productivity and raising the morale of the employees.
2. Solidifies Security
Digital transformation comes with both pros and cons. While it can help you extend your market reach and simplifies things, it can also make your network vulnerable to several security threats.
However, SD-WAN is safer than WAN due to its efficient built-in security features. It lets you cover your endpoints with edge-to-edge encryption.
User accounts can also be made, edited, and removed from a single dashboard, letting you control the access of employees and other users with ease.
3. Minimizes Complexity
Digital transformation initiatives can also make a network complicated, leading to poor network performance.
Luckily, SD-WAN can relieve the IT burden by streamlining WAN infrastructure, using broadband to off-load non-critical business apps, simplifying monitoring tasks, and managing traffic through a centralized controller.
To make the most of such benefits, make sure to use an SD-WAN system that can also be incorporated into the local branch infrastructure to drive security and management into a simple LAN.
4. Integrates Cloud Usage
SD-WAN also enables cloud usage. It provides direct cloud access at the remote branch, thereby minimizing backhauling traffic—directing all cloud and branch office traffic through the data center—meaning that employees can directly access cloud applications from anywhere without burdening the core network with additional traffic to handle.
Moreover, SD-WAN enhances cloud application by empowering business-critical applications.
5. Minimizes Costs
With organizations installing a wide array of cloud-based applications, the amount of data traveling over WAN increases dramatically. It adds to the operating costs.
Luckily, SD-WAN can minimize this price tag by capitalizing on low-cost local Internet access, enabling direct cloud access, and minimizing the amount of traffic over the backbone WAN.
6. Tailors to Your Need
SD-WAN, especially, cloud-enabled solutions can be customized to your specific IT requirements.
For example, you can increase or decrease bandwidth-on-demand, making sure business-critical applications always get access to network resources despite loads.
7. Provides Intelligent Pathway Control
SD-WAN also provides intelligent path control that forwards traffic based on application. This traffic-forwarding capability can be used at the centralized controller level and then applied to all SD-WAN devices.
Bottom Line
SD-WAN is no doubt the next big thing. This thanks to its benefits including optimizing cloud and on-premises application performance with real-time analytics, along with improved control.
Using SD-WAN can transform a company's approach to communication, online performance, application, and collaboration. It supports the connectivity between various branches and can be used across all workplaces with simple implementation and management.
What do you think? Please let me know by commenting below.

You might also like...