AI-Powered Customer Service: The Possibilities & Trends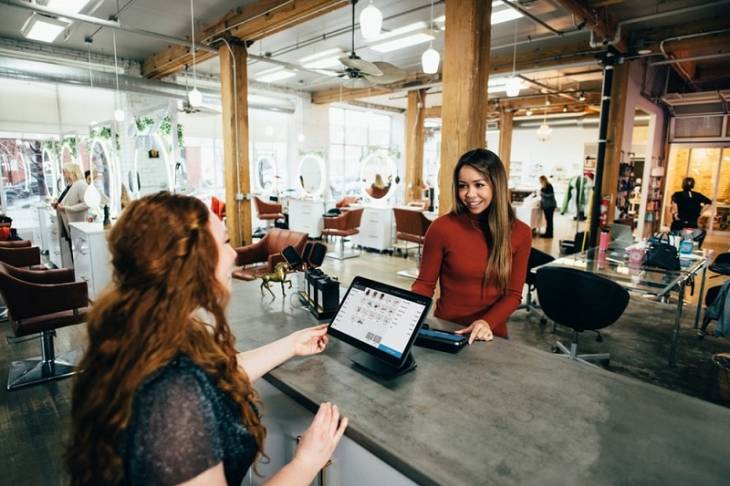 The promise of Artificial intelligence (AI) is automating many processes that used to be run and maintained solely by people. By reducing the human workload, AI has brought to many industries never-before transformation.
From boosting process efficiency and pace of processing to personalizing services for users and customers, the revolutionary role of artificial intelligence is visible throughout.
One of the biggest beneficiaries of AI-led innovation is the enterprise customer service. Thanks to AI providing more user-focused, personalized, and context-aware, customer service has become easier than ever before.
AI is increasingly helping enterprises to deliver real-time to active customer service without involving many human interactions.
Let us explain some of the most effective ways AI is transforming customer service.
More real-time precision-driven customer insights
One of the best effects of AI in improving customer service is ascertained by precise and real-time insights about the customers that AI ensures. AI-powered customer service ensures optimum customer service in the following manner.
AI helps in optimizing the availability of customer service agents, waiting times, and proactive service opportunities.
Intuitive classification and escalation of specific cases happen according to the needs of domain expertise and sensitivity of the issue. 
AI-powered chatbots are offering relevant information to the users automatically through streamlined workflows. 
I am enabling field agents delivering optimum customer service based on available CRM data.
Delivering highly personalized customer service at any time and anywhere.
Enduring proper scheduling of services and query handling by real-time assessment of the CRM data.
Powering self-service for customers
Apart from empowering the regular customer service mechanism, AI can also play a great role in paving the way for more effective self-service for customers and thus minimizing the cost and time for handling customer queries and issues.
Virtual assistants now can answer can all common customer queries and help solve many regular customer issues. 
Customers, by interacting with intelligent Chatbot tools can be well-informed about various problems and the typical approaches to solving them.
Faster, proactive, and relevant answers to queries are the key to the popularity of the AI-based Chatbots and self-service tools.
Enhancing the Scope of Personalization in Customer Service
One of the most crucial ways AI is transforming the customer service is by opening up new avenues of personalization in customer service. Thanks to the more informed and intuitive customer service mechanism powered by AI and Machine Learning, there is now a bigger scope of personalization in delivering customer service now.
Personalized product and service recommendations based on previous purchases and customer interactions have become tremendously popular.
Addressing issues and answering customer queries based on earlier communication and the intent of the customer is another way personalized customer service is taking place.
Intelligent Chatbots with a human voice and personality can also set a highly personalized tone to the conversation with customers based upon earlier communication.
Besides so-called personalized recommendations, enterprise customer service teams are increasingly tending to offer highly personalized content that can garner more traction and user engagement.
Personalized messaging and email conversation carried out by modern AI-powered customer service teams in enterprises is a great example of how AI can pave the way for more personalization.
Round the Clock Customer Service
AI-powered customer service tools are also highly effective when it comes to rigidity, always-aware, and proactive customer service throughout the day and nights.
Since most small and medium enterprises find it extremely hard to come with a dedicated customer service team that stays awake and responsive to solve customer queries of all types, the AI-powered automation tools for customer service can be highly effective.
Thanks to the AI-based customer service mechanism, it is possible for the smaller enterprises to answer customer queries and take note of customer issues round the clock without respite.
Automatic customer assistance made possible
We are already living in an age when simply by telling Alexa we can switch off the lights or turn on the TV. Naturally, effortless and automatic operation of connected gadgets is increasingly on the rise. In this context, customer service also needs to step on this trend of intuitive and proactive communication that requires less and less active human involvement.
Thanks to AI-driven mechanism, automatic, interactive, and effortless customer service mechanism has already become a reality. Just after finding some issues with the gadgets, customers can instantly tell Alexa or Google Home about the problem, and instantly, a service request is generated.
Happy and Delightful Customer Service
If you think the robot on the other side taking care of your queries and issues is only going to answer queries in a mechanical way without taking into cognisance of your personality traits and the intent, you are terribly underestimating the modern AI-powered customer service tools.
The AI tools can mimic human tone and personality as per the audience they are engaging with. By adopting the customer personality and intents, modern Chatbots are making the customer services happy and more delightful without active human agents.
Conclusion
It is already a proven fact that AI is fast transforming customer service and the numerous ways to communicate with customers, answer their queries, and address their issues. As a whole, it is equipping enterprises to meet the evolving customer service requirements and trends. It can give you a marked edge in the cutthroat market.