How to Enhance Operational Management & Navigate Hybrid Working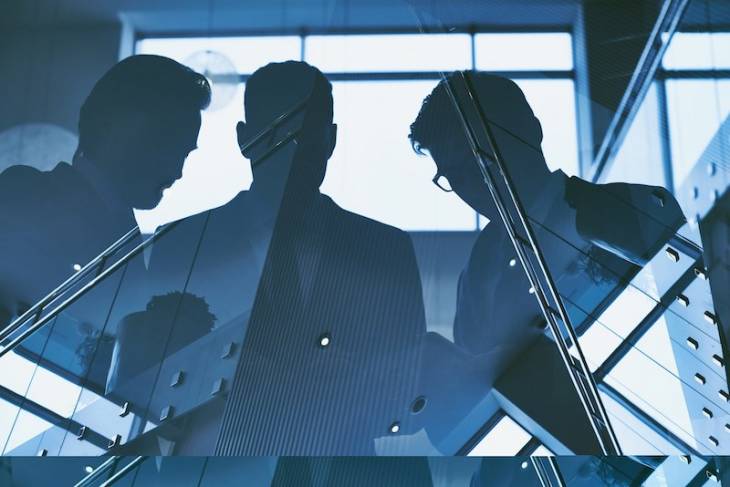 Today, organizations are emerging from the pandemic and waking up to a new world where hybrid working is replacing the traditional on-site, in-branch operations of the past. 
We're now witnessing a mass exodus away from the office, sometimes even seeing whole teams relocate to a virtual environment. 
The COVID-19 outbreak was unpredictable, but hybrid work settings helped tackle many of the challenges that came with the pandemic. And it seems hybrid working is here to stay. 
On-site working vs hybrid working: The great divide 
Overall, employers have been clear they prefer their workforce on-site four or five days per week. But for many workers and employees, hybrid working provides welcomed flexibility, wedging managers between the demands of their bosses and their direct reports. If business leaders and managers don't address that divide, they stand to lose employees, seeing less productivity, and morale waning among remaining workers. 
Adjusting to this new reality of workers increasingly preferring hybrid working won't happen overnight, but it's essential that organizations address and find a solution to that divide. A way to address the divide is improving the data and information that managers use to make workplace decisions. 
Organizations can improve the data that managers use to make decisions by embracing management process automation (MPA). MPA enables organizations to collect valuable workforce performance data to support managers in navigating the divide and empowering the managers to be leaders in hybrid working today and in the digital future.
Enhancing operational management decisions 
During times of disruption, as is the case today with employee working arrangements, the foundations of business certainty can crumble unless it is carefully managed.
Companies need MPA to support managers with systems, processes, and data that raise performance and, in turn, reduce the stress and pressures of change on managers themselves. 
A business that can provide consistency in language, deliverables, tools, and processes empowers its managers to see ahead confidently. And with tools that automate data collection, managers can improve their forecasting and make better decisions, removing the uncertainty from their planning process.
For example, when managers have tools that give them the data they need to effectively control production, they can collaborate and borrow resources without fearing that it will put them in a bad position. 
Supporting consistency in management 
Companies often leave it to managers to develop their skills and manage the way they think is best. But when they use their own methodologies, they hinder collaboration. The resulting performance variability and additional friction waste 16% to 22% of the time paid. 
Consistency in performance is critical, especially when managers contribute remotely and across different teams or departments. Since modern enterprises must exploit and leverage capabilities, capacity, and technologies across broader supply chains, businesses must now upgrade the systems that managers use to organize and perform their work. 
Formalizing development and training in professional operations management also gives managers the framework and tools they need to navigate new situations that come up during periods of disruption such as we are experiencing in these technological and pandemic times. 
With the aid of modern technology these days, managers can implement a digital solution that ensures the process is automated where it can be, is efficient where it cannot be automated, and most importantly, is followed.
Cultivating the skills needed for management optimization 
Managers often have the most accountability to the most people within the organization. They are not only responsible for delivering against cost, quality, and service, but they also have customer outcomes and staff to manage as well. 
Treating managers' role as a formal business process, one they document and standardize across all departments, removes the pressure on the individual to do it all themselves. 
Managers also play a crucial role in engaging employees and preventing voluntary turnover. But if they are to have any effect, they must build a baseline relationship and sense of connection with their staff and support them in meaningful ways. 
For example, a Culture Amp survey evaluated nearly 150,000 managers with over 2.5 million employee ratings across 2,700 companies and found that three key factors would make a direct report more likely to talk with their manager if they were considering leaving the company:
The manager was showing a genuine interest in their career. 
The manager was providing regular feedback on how they were performing.
The manager was genuinely caring about their well-being. 
Deploying the right technology requires managers to buy into promoting it and that the organization's culture embraces sharing skills and resources. In turn, managers in organizations that receive the necessary coaching and development opportunities to achieve their full potential as influential, inspirational leaders can access the support of accreditation and benchmarks against which they can measure their own growth and potential.
Conclusion: Empower managers 
Organizations and businesses are working hard to continue to deliver outcomes for customers, including a seamless digital experience and high-quality customer service resolutions. The more insight organizations can have into how and where the work is being done, the better — for managers, employees, executives, and customers. 
Fortunately, the solution is already here. The pandemic provided the ultimate push of digital transformation for the new world of work, which has allowed order to come out of the chaos. 
More resilient managers can look forward to supporting a more robust workforce, driving deeper employee engagement, and attachment to the institution. The result is a more agile and productive workforce in a world where uncertainty still looms.
However, the digital transformation journey is not just about the data you collect, it's also about the confidence you have in the information you collect. A true insight into operational data means the end of uncertainty for your managers and your organization, and a brighter, better future for your business, no matter what is around the next corner.