Google's 'Digital Wellbeing Initiative' Wants People to 'Take a Break' from Tech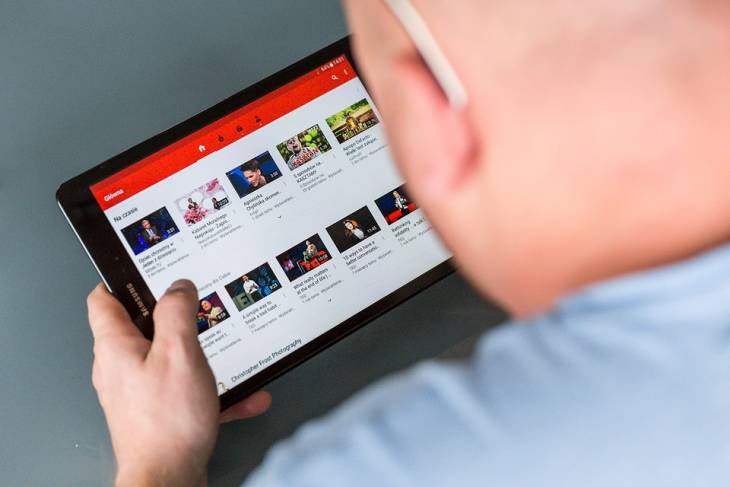 All of us are probably guilty of binge-watching music, cat or other interesting videos on YouTube sometimes. Well, now YouTube's parent company Google wants to keep such behavior in check.
The tech giant recently announced a new "Digital Wellbeing Initiative" that is part of its push to ensure technology remains a positive force in our lives. The initiative is encouraging people to disconnect from technology and apps like YouTube when these suck up too much time or distract us in other ways.
It seems like something you'd expect to come from other companies apart from Google, which makes the bulk of its money out of people being stuck to their devices, but that's the new focus.
Google Digital Wellbeing Initiative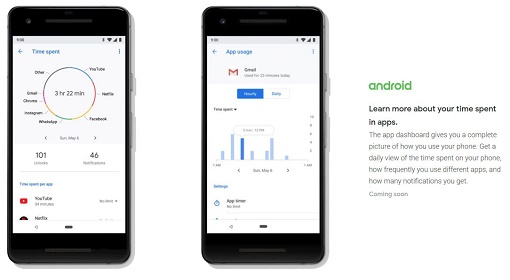 According to Google CEO Sundar Pichai, who announced the digital wellbeing initiative at this year's annual Google developer conference I/O held in Mountain View, CA., the initiative is aimed at helping people better understand their digital habits and end their smartphone addiction. The initiative will begin monitoring and reporting how much you use your phone and different apps with the view to suggesting limiting your screen-time and improving overall wellness. Who would have guessed?
To show that Google is serious about the initiative, Pichai unveiled a new "Remind me to take a break" feature for the YouTube mobile app. The "take a break" feature introduces a set of new controls that allow users to limit their video viewing. You can set "Take a Break" reminders every 15, 30, 60, 90 or 180 minutes when browsing channels, after which the video will pause and a notification to "Take a Break" will alert you that you have been binge-watching videos for longer than you wanted to. You will then have the option to dismiss the notification and keep watching, or close the app. If you close the app, the application's icon will be grayed out to help you not reopen it later.
"Great technology should improve life, not distract from it," Google explains on the official Digital Wellbeing blog. "We're dedicated to building technology that is truly helpful... giving everyone the tools they need to develop their own sense of digital wellbeing. So that life, not the technology in it, stays front and center."
The "Take a Break" feature is already live on the latest version of YouTube app on both iOS and Android. You can find it by tapping on your profile picture and navigating to Settings > General > Remind me to take a break. If you don't already have it on your phone and you don't want to wait for the automatic update on your device, just download the latest version of YouTube from APKMirror.
Focus on Healthy Use of Tech
The fact that Google is encouraging people to spend less time with its own services is telling. It raises the bar for everyone and should be a wake-up call to all of us that times have changed. People no longer see technology as an unbridled force for good. A wider public awareness means people know the dangers of obsessive use of technology. Google's digital wellbeing initiative reflects this public awareness.
"We've reached an important inflection point in computing," Pichai said in his I/O keynote address, "and it's made us even more reflective about our responsibilities."
Similar sentiments were expressed by Microsoft CEO Satya Nadella at Microsoft Build. Nadella called for greater responsibility in the tech industry, saying "None of us want to see the future that Huxley and Orwell imagined," referring to the dystopian authors George Orwell and Aldous Huxley.