Best Mac Cleaners for a Clean and Superfast Mac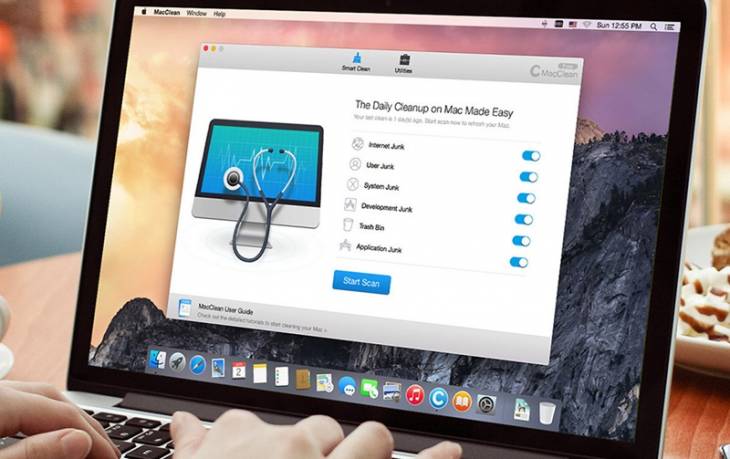 If you walk down memory lane, you'll probably reminisce a time when your Mac was snappy every time you were using it, or when it was booting.
You've been using this exceptional device for some time now, but is it as responsive as it was the first time you bought the shiny device?
I guess not because like any other gadget, your Mac will tend to slow down with the passing of time thanks to different reasons, like junk accumulation, duplicate apps, and older settings.
So, you're probably quite frustrated with the sluggish speed that your Mac has been performing lately. But is embarking on a reinstallation journey the only solution to a slow Mac?
Not really.
You can work on restoring the original performance of your Mac and achieve a similar experience and responsiveness as new Macs with a Mac Cleaner.
A Mac cleaner helps in optimizing memory, upscaling performance, managing data, cleaning malware infections, and a lot more. It can make your Mac usage experience worthwhile.
But which are the best Mac Cleaner tools in the market right now?
Top Mac Cleaner Apps to Optimize Your Mac
Here are some of our favorite and best Mac cleaners to optimize and speed up your Mac:
1 - CleanMyMac X
You'll be hard pressed to find a better all-inclusive maintenance solution for your Mac than CleanMyMac X. This tool works to provide a shiny user interface and has many other features to get rid of junk files from all corners of your macOS at the click of a button.
CleanMyMac X has a Safety Database which detects useful files and those files that can be safely deleted. Take advantage of deep system cleaning where CleanMyMac tweaks system settings, neutralizes malware threats, deletes massive old files swept under the rug, and more. 
The Mac cleaner does a great job of deleting system junk and unwanted apps and malware for optimum performance. Customer testimonials and review pages of the app attest to the tool's effectiveness in tuning Macs for maximum speed.
Priced at $39.95 per year, it offers impressive cleaning and antimalware functionality in one tool.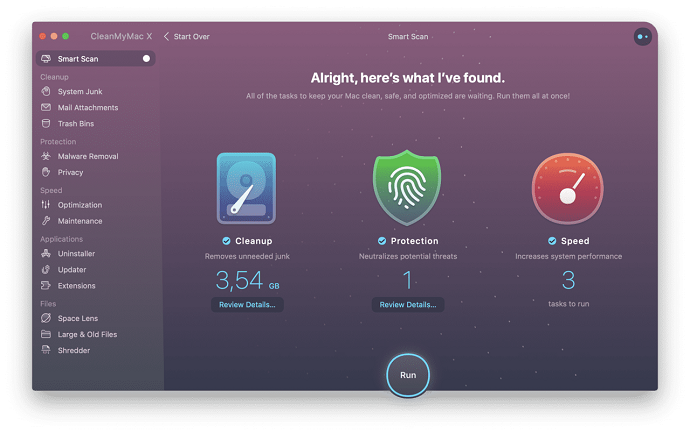 2 - Ccleaner for Mac
If you're looking for an effective, easy-to-use Mac disk cleaning tools, then Ccleaner for Mac should also be on your list. This app seeks to shelter Macs against slowdowns, reduce clutter, optimize storage, and delete cookies, cache, and browser history.
Ccleaner is completely customizable and provides the flexibility and ease of use you want to achieve Mac performance improvement. All you have to do is specify what needs to be cleaned, like Trash, recent documents, and Safari data, then clean all the junk files in one go.  
There are two versions of CCleaner for Mac — a free edition and the Professional version which costs $29.95 a year. CCleaner Pro can scan your hard drive and find bad, blurry, badly lit, or identical-looking photos within seconds and remove them.
3 - MacClean
Another Mac cleaner app for restoring your Mac's long-lost glory is MacClean. MacClean doesn't provide just the ability to clean junk files at one time. Instead, it offers five distinct options. These are Privacy Issues, Malicious Cookies, System Junk, Internet Junk, and Security Issues.
System junk is the most used feature since it helps in getting rid of all the system and user junk, app leftovers, and unnecessary development files. MacClean may take time to scan your files, but the results are worthwhile to boost performance, privacy, and free up space on your Mac.
There is a free version of the app to clean, optimize, and secure your Mac, but you'll need a paid version for complete access to all of the apps features. Price starts at $29.99 per year.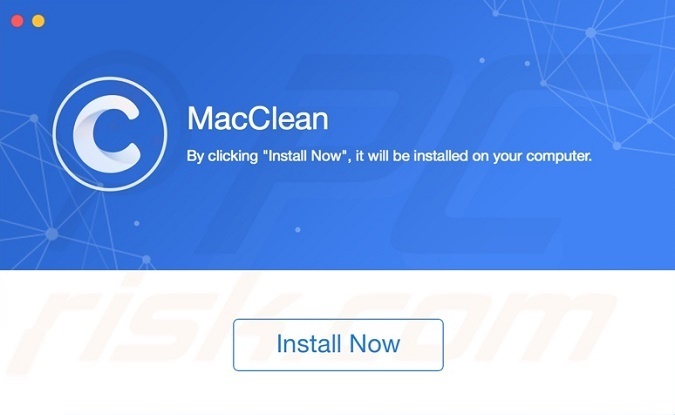 Other Top Mac Cleaners to Speed Up Your Mac
Apart from those apps that are among our favorite, other powerful Mac Cleaning tools that also do a good job and deserve a mention here include:
4 - Gemini 2 
Finds and removes duplicate and similar files everywhere on your Mac to free space and speed up your device, including Photos and music. It can also scan and clean external drives.
Price starts at $19.95 per Mac per year (or $44.95 for a one-time fee).
5 - Onyx for Mac
Allows you to peek under the hood of your macOS and automate a whole list of jobs, including disk cleanup and cache removal.
OnyX is completely free. You can download, use, and even share it with others, all without it costing you a penny.
6 - DaisyDisk
Scans your Mag and gives you a visual representation of your Mac folders, so you can easily to see what is taking up space and delete the folders you don't need with a simple drag and drop.
DaisyDisk is a one-time purchase app that is all yours for just $9.99. 
7 - Disk Doctor
Quick scans and deep cleans all kinds of junk files on your Mac. It also comes with several easy-to-use Mac HDD repair tools and supports recovery of data from crashed or corrupted hard drive .
Priced at just $2.99 from the App Store, Disk Doctor is a real bargain — and a lot more affordable than other solutions.
8 - Smart Mac Care
Removes duplicates scattered in various locations on your Mac, with great Junk Scan, Malware Scan, Privacy Scan, and Memory Optimizer features.
The initial price offer for a whole year is $49.95.
Conclusion
Some people have security and privacy concerns about Mac cleaners, but cleaning apps on the App Store are Apple-certified safe to use. Indeed, all the apps listed above for cleaning your Mac can safely enhance your Mac's performance.
The Mac cleaners are designed to get rid of junk files and nothing else you don't authorize. The trick is selecting a reputable Mac cleaner and watching for updates on the cleaners.
MacOS also has a built-in Mac cleaner, which Apple called Optimized Storage, but its capabilities are limited. Optimized Storage only gives you basic directions on where to start the cleanup.
To achieve a thorough system cleanup and remove malware that are slowing down your Mac, you may benefit more by using a dedicated Mac cleaner tool like the ones listed above.