What You Must Know Before Investing in Luxury Real Estate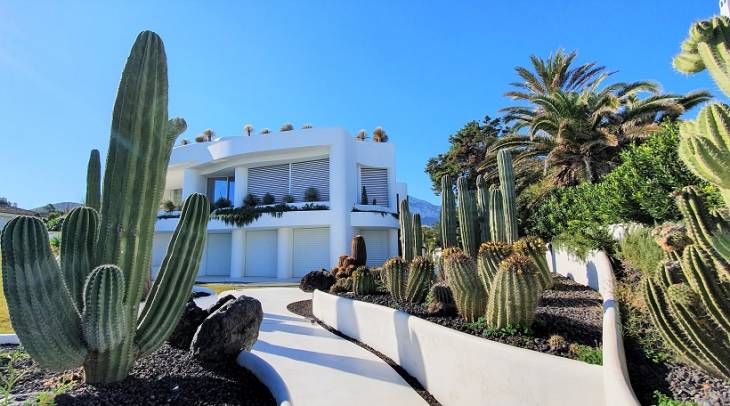 Who wouldn't want to own a real estate property, especially if it is a luxury property? Buying a luxury property can be exciting and very rewarding if you make the right choice.
Whether it is for rental purposes or to live in, luxury properties look amazing, lavish, and add great value. However, if you are planning to buy a luxury property, you have to ensure it is worth your money.
Buying a luxury property shouldn't be a decision you make impulsively, rather it should be well-thought. Luxury properties might seem like the dream goal, but there's so much more to achieving it than meets the eye.
Before we discuss what you need to know before investing in luxury real estate, let's first highlight some important facts and statistics about luxury real estate investment you should also know.
Facts and Statistics about Luxury Real Estate Investment
Now, let's highlight some important things you need and top tips to help you when investing in luxury real estate.
Tips for Investing in a Luxury Property
1. Have Patience
It's a grave mistake to make a decision impulsively when buying luxury properties. Investing in real estate isn't a decision you should take lightly. It's a significant investment and buyers should take adequate time to consider everything before deciding to purchase. Patience is needed for that.
You need to carefully consider all factors before choosing a luxury property to invest in, including location of the property, your budget, and specific preferences you may have.
That means patiently looking at other properties in the market and comparing them to know which one best aligns with your lifestyle, location preferences, financial status, and so on.  
2. Live within Your Means
The last thing you want is to frustrate and embarrass yourself because you can't afford to pay for the luxury property you signed up to buy mid-way. There is no shame whatsoever in your financial capabilities not aligning with every real estate property on sale or that you'd like.
Maybe it just isn't the right time for you to buy luxury properties that are above a particular price range, or it's just that you're not looking at the right properties you can comfortably pay for and acquire. Don't buy property way outside your current financial capability, or that you think is too expensive.
Think and act smart in real estate investment. Just because something is extremely expensive doesn't always mean it's worth it. With the right strategy and approach, you can purchase a luxury property at a cheaper cost and get the best value for your money.
Besides, based on the real estate prices in May 2018, there's at least a $245,000 difference between the original retail price and the selling price for luxury properties. This is perhaps why, compared to average-priced homes, luxury properties stay in the market longer.
3. Work with a Real Estate Agent
In many cases, you may think that you have everything you need to decide which property to go with, but this is not always the case unless you have a solid background in real estate.
It's always advisable to get the perspective of a professional who'll help you find the luxury property that fits your priorities. They've been in the industry for longer and know how to successfully navigate through the market and access the most attractive listings for you.
Whether your priority is location, ambiance, or amenities, they can point you to your ideal luxury property, which is better than relying solely on your own limited expertise and knowledge. They'll also update you with the most recent real estate trends to make your real estate buying process easier and faster.
4. Find a Strong Resale Value
Even if you're buying a luxury property because you want to live in it, you still need to think of the alternative scenario that can arise latter on, which is reselling or leasing it. You need to make sure that the luxury property you're buying will make a substantial value should you ever need to sell it.
Buy a luxury property that will give you your money's worth and retains—appreciates, even—its original value. This is another aspect a reputable real estate agent can help you with, especially if you don't know anything about the real estate market and reselling properties.
5. Pick Financing Options Carefully
This is perhaps the single most important factor when choosing to purchase luxury property. The entire buying process is pointless if you don't have the cash to make this kind of investment. Compared to your average homes, luxury properties can really drain your finances if your money is limited.
Assess if you have enough money to pay off this investment. If you decide to take a loan or other financing option, reflect on whether you're disciplined enough to go through with it. You may think a loan will solve everything when buying property, but it may end up doing more harm than good in the long run.
So, calculate your debt-to-income ratio, which banks use to decide if an individual can afford to purchase a home. To stay on the right side of things, the Consumer Financial Protection Bureau recommends and has a rule that your debt-to-income ratio can't exceed 43%.
6. Consider Your Lifestyle
You need to consider your lifestyle before making the final decision to buy a specific luxury home. For instance, if you're someone who's always traveling to different parts of the world or the country, then it's not exactly ideal to purchase a very expensive home if you'll barely live in it.
This also goes for location. If you're okay with the idea of living far away from your loved ones, go for it. Otherwise, you need a luxury property that's at a convenient location for you and those who'll live in it.
In conclusion
Purchasing a luxury real estate property is the ultimate dream for many people, but there are lots of factors to consider before pushing through with this investment.
As already mentioned, if you find it all a bit overwhelming or daunting, having a real estate agent by your side can make the whole process of choosing and buying the right luxury property for you easier.
Moreover, doing you due diligence all through will go a long way in making sure this investment is truly worthwhile. Remember, your financial status and financing options can make or break your decision to buy luxury property. Make sure you can afford it, or have a solid plan on how to finance it.
Be aware also and educate yourself of the current luxury real estate trends when deciding on a property, because market trends can inform your decisions and guide you to make the right call.