How to Make Professional Marketing Videos on a Shoestring Budget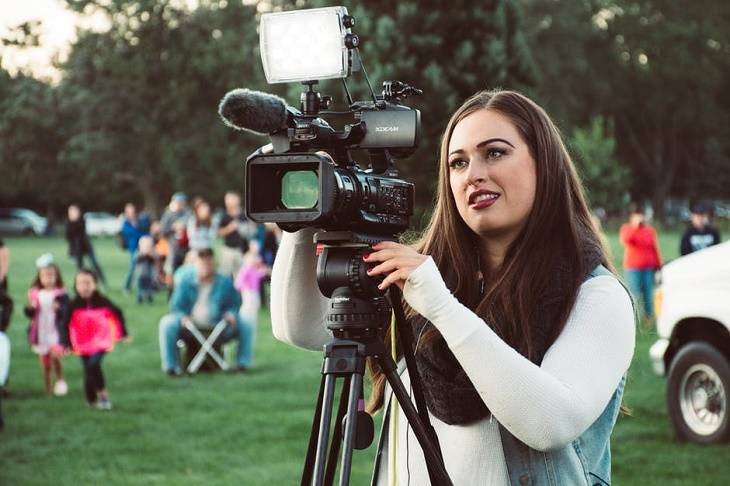 Want to spread the word about your business? Maybe you want to showcase your products or services to a bigger audience.
Video marketing has emerged as one of the brightest digital trends. Almost 92% of the users who use smartphones solely believe in sharing videos with their friends. Also, more than 60% of marketers and small businesses are investing more money in video marketing.
When it comes to product pages on e-commerce stores, video content is considered a perfect fit. Through videos you can showcase the features of products in such a way that users can instantly understand. What's more interesting, statistics show that four times as many customers prefer to watch a video of a product rather than reading a sales copy explaining it.
If you want to cut through the marketing noise and let more people hear your voice, then video marketing is a powerful asset to leverage. With videos, your viewers can get a much better and more engaging experience, which might not be at all possible with textual content.
However, a major stumbling block exists when it comes to using video content in marketing. That stumbling block is that it is generally pretty expensive to make professional videos for your brand awareness initiatives.
If you are on a shoestring budget, you might find it difficult to leverage the huge potential that video presents. But while difficult, it is not impossible to create top-notch videos on a budget.
Top Tips to Make Professional Videos on a Budget

You don't have to ignore or forget about video marketing when your budget is small. You just need to act smartly and you will overcome the challenge of a limited budget in a fantastic way.
Here are some budget-friendly tips to follow when doing video marketing on a small budget:
1.  Go for simple video testimonials
When it comes to e-commerce stores, video testimonials are crucial. The way in which they convey social proof and trust seems to be much more authentic than text reviews.
Make simple videos, with real people telling their experience and stories about your products, services or business. Using video testimonials from your real and consistent clients on product pages can certainly help in increasing the number of conversions. 
Remember, you need to be very cautious about the video quality when it comes to testimonials. With absolutely perfect video testimonials, you might end up degrading the authenticity of your business. This is because customers may take such testimonials as well-rehearsed shots with multiple takes.
Instead, let the videos be real and with some natural flaws. You can even use a smartphone camera and it will not cost you a huge amount to make such videos.
2. Opt for live videos
Did you know Facebook users usually spend triple of their time watching live videos rather than the standard content? And Facebook's Live video feature is completely free to use. Make use of it to broadcast about your business to the more than 2 billion monthly active Facebook users.
Moreover, audiences don't expect unerring videos when it comes to live videos. You don't have to spend huge amounts on costly editing software and recording equipment when livestreaming. So, create more live videos on social media and let a large mass of people know about your business.
3. Choose cheaper locations
Suppose, you want to create a video showcasing your business and you need a nice background to be displayed. In such a scenario, you don't always have to think about creating 'film sets" with lights and reflectors. There are much cheaper options and locations that can be equally appealing.
A film set might require you to spend more on equipment, tools and setup costs when you can just identify a nice place outdoors and go there to shoot your video. Of course, you might have to ask for a permit to enter a filming location, but they should obviously be on the cheaper side.
When shooting in an outdoor location, consider noise levels. Avoid filming in the busiest, noisiest places. Rather, look for locations that can provide great backdrops with almost no noise or other interruptions. Also, you might be charged less when a location is not that congested and popular.
If your video calls for an indoor location, many managers will allow you to film in their premise for a certain period of time, while paying just a small price for it. Just ensure you ask permission politely and explain the constraint on your budget so they don't feel like they are getting ripped off. 
4. Hire freelancers
If your marketing budget is really low, hiring experienced professionals and niche experts in given fields to create your videos might not work for you. It will definitely cost you more. Instead, hire help from freelance marketplaces like Upwork or Fiverr to tap into the international labor market.
The freelance websites and marketplaces will help you find expert freelancers who'll create videos for you on the cheap. This can be a great boost to your video marketing strategy while spending less, including on audio mixing.
Audio mixing is an integral part of producing a high-quality video. Most of people intuitively understand when an audio track doesn't sound professional. If you want to employ a video marketer to fix such complicated issues, he/she will charge you a huge sum. However, a freelance audio engineer can perfectly do the job at a much more affordable payment rate.
5. Try DIY animation
If you want to get access to premium quality animated explainer videos from any famous brand, it will cost you thousands of dollars. While it is true that this kind of investment in premium animation videos will bring you awesome results, not everyone can afford it.
An alternative to this is Do It Yourself (DIY) animation tools, which can also bring some amazing results. Many of the DIY tools are available for free and they can create good animated videos. They will not have the same quality as the professionally designed ones, but something is always better than nothing, right?
6. Use webcam production
Do you want to create videos not for your website? If a video is for your personal blog or some other side communication, you don't have to go for a fancy video. Rather, you can use a screen share or webcam video that's simple enough to show you as you, while still delivering your message
Tools like Vidyard GoVideo can help you create a video very easily and share it through email.
On the other hand, if you are planning to record a webcam video to publish it externally, then just invest around $100 in a high definition webcam. It is definitely not a massive amount to spend, but you can really make a huge difference in the quality of your webcam videos.
Bottom line
These are really easy tips to follow, and they can save you a lot of money. Try these ideas today and make smart use of videos so that more and more people know about your business.

You might also like...