Save Money in Your Home with These Sustainable Investments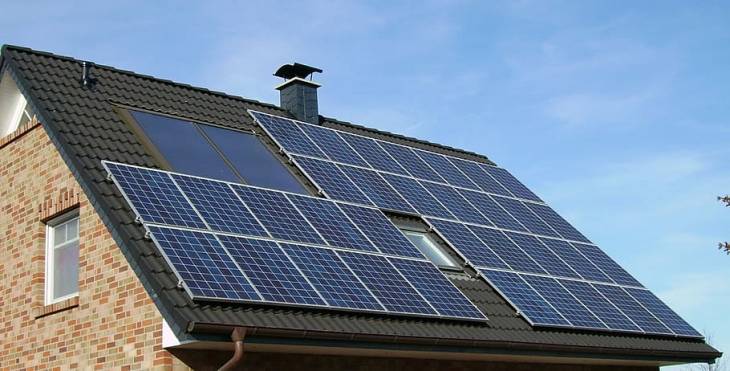 House prices are currently soaring in many parts of the world. If you're looking to buy your own home, you can expect to pay more than you would have before the pandemic.
The average price of a house rose by 9.26% in the UK between March 2020 and March 2021. With this in mind, you may want to consider ways you can save money in your new home.
Let's explore some sustainable home investments that can benefit your bank account and the environment, besides common options like solar panels for places that enjoy enough sun.
These are just a few little things that can add up to make a huge difference!
1. Upgrade your boiler 
The first step is to get out with the old and in with the new. If you want to save money on your new home, you should consider upgrading your boiler. This may seem like a big upfront investment, but it will save you money in the long run. 
An old boiler is much less efficient than a shiny new one, meaning you'll be paying more for energy than you need to. In fact, a boiler at 10 years old is only around 85% efficient,  and who would want that?
There are lots of boilers to choose from, so you won't be stuck for choice. You may even be interested in choosing a boiler that is carbon conscious. For example, if you're living off grid and currently heating your home with an oil boiler, you'll find that not only are new LPG boilers cheaper than replacing your traditional oil boiler, but LPG also has 20% lower carbon intensity than oil.
So, you can save money and be part of a climate solution.
2. Insulate your floors
In addition to a more efficient boiler, your new home may benefit from having properly insulated floors. A lot of heat can be lost through floorboards, and taking this step can save you up to £85 a year. 
Traditionally, this would be a big and time-consuming project. However, due to recent innovations, you no longer have to lift your floorboards to do this. You can now hire a robot that will spray foam in-between your floorboards to provide insulation.
 If you needed proof that we're living in the future, that is it.
3. Double or triple glazed windows
Heat can also escape through old windows. Investing in double or triple glazed windows will inevitably save you money in your new home. 
Every little saving helps, and you can save between £95-115 every year by doing this.
However, you may need planning permission for this sustainable investment, so remember to check with your local council. 
4. Small steps, big savings
As well as replacing your boiler and insulating your home, there are lots of small gadgets you can buy to save money in your new home. This can range from smart meters to thermostatic radiator valves.
Two more accessories you can invest in to have a warmer home are:
A radiator panel is a great way to make the most out of your heating. A simple sheet of foil, you put this behind your radiator and it pushes heat into your home. This is an effective way to get the most out of the heating in your home. It's quick and can make a big difference.
Radiator fans will also help you feel the benefits of your home heating. These are placed on the top of your radiator and direct warm air in your direction, rather than up the wall. 
In addition to this, if your radiator is below a window, a fan can help you save 35% of heat that would otherwise be lost to the outside. 
Conclusion
Sustainable investments can save huge amounts of money in your home. If you take some of these steps, you can conserve some warmth and spend less money on bills. 
As well as that, the steps will reduce your carbon emissions. So, it's a positive for everyone involved. Which will you do first?