Why Now Is the Time to Tap into IT for Career Growth and Development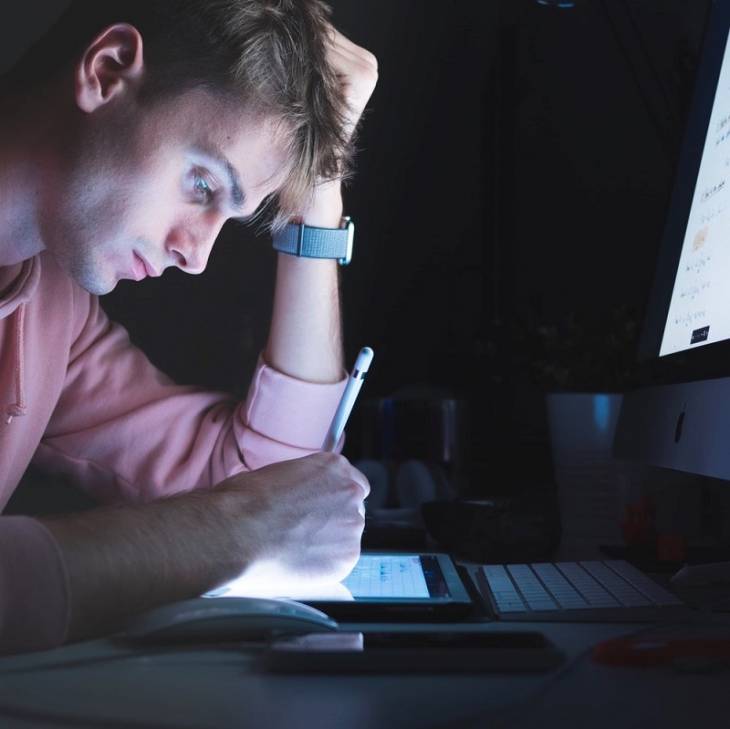 Information technology (IT) is all around us now. It puts us in an age of technological renaissance, making the future within grasp. The internet age is here all because of IT, together with the men and women who take care of it for us.
All the technology trends in 2019 mean that IT is not stopping any time soon. We're only looking towards a more techy future from here, and riding it all the way is valuable.
If you want a high-powered career, the advantages of information technology are many. It points us towards a great lucrative future. Why is it a great career choice, though?
The Advantages of Information Technology Today
Not only can IT help you improve as a person, but it can also give you great career options. Here's a list of seven advantages IT gives to us that you need to know:
1. IT Professionals are Always in Demand
In a world of technological connections and free-flowing information, the world needs IT professionals now more than ever. Whether it's to handle managed IT services or help fix the router, IT pros are here to stay.
If you decide on an IT career, you can find a job almost anywhere you go. Almost all countries need IT infrastructure to work in the modern age. A good understanding of technology gives you a near global hireability.
The thing is, there is a skill gap when it comes to technology. People like you who can have a career in IT can fill in an endless demand everywhere. IT skills shortage is at the mid to top level, but this shouldn't stop graduates going into the field to train.
2. People Respect the IT Crowd
IT work is one of the most respected jobs around the world. Many people understand that IT expertise means you are a knowledgeable professional. Digital skills and programming skills are something schools try to teach because of the respect it commands.
The IT crowd get some of the best support for the profession. The world needs their technological knowledge, so those who show interest in it get the right development. IT professionals are also "cool".
Many IT pros go into jobs that people dream of. From becoming a CTO to video games programmer, all these command awe and esteem from people.
3. IT Gives You Different Career Options
A good thing about IT is the absolute freedom of choice on what you want to do. IT opens you up to many different types of careers. In IT, you're not limited to fixing laptops and computers.
You can work in a data center and handle services. You can learn and join the games industry and help build games. You can even make websites for different businesses.
Your options are endless. As long as you have a career in information technology, you can pick whatever career interests you. Technology will keep growing – your career with it.
4. IT Helps You Learn More About the World
Much of IT work is practical. Sure, you're facing numbers and code the entire day, but you can see it at work. You can see what you know in action – and that's great.
With what you learn in the IT field, you can apply it, make changes and optimize. Knowledge is crucial in any career path. IT gives you a practical understanding of the modern world around you.
Also, IT helps you keep up with technology. Understanding of technology means you understand how many cutting edge systems work. You learn much from different scientific disciplines and prep yourself for the future.
5. IT Is a Good Primer for Entrepreneurship
With a career in IT, you're not stuck to being an employee your entire life. The knowledge that you gain in the field helps you grow more and more each year. This can lead you to bigger, better employment in the future.
You can also become your own boss someday. Many of the skills you learn at entry-level can work once you start your own business. Whether you'll build websites for customers or move towards a tech firm, everything is applicable.
IT can benefit you in many ways once you start business ownership. You can start your own website and push your products out. You can improve on current technologies and provide your own iteration.
A career in IT prepares you for a good future ahead. It lets you learn many fundamental technological concepts now that can help you build better opportunities for the future.
6. Good IT Salaries
Regardless of how a field goes, the question of salary is still the biggest question. If you want a career in IT, you'll find out that many IT professionals get among the best salaries in the field. Even at entry level, one of the advantages of information technology is the fact you'll get good pay.
According to the BLS, the lowest median pay you can get in IT is at $53,000 for a computer support specialist. This only goes higher with other IT careers like web development and system administration. Computer research scientists, for example, get as much as $118,000 as median salary.
As you get more experience, you also get more responsibilities and higher mastery as well. These give you almost a linear growth in salaries.
7. IT Gives You Good Work-Life Balance
One of the best things in many IT companies is their understanding of good work-life balance. Companies understand how stressful the IT field is. This is why many IT companies have ultra-progressive outlooks in employment, providing flexible work.
If you're in IT, you likely won't see the office as much. You may work from home, visit the data center every now and then, and collaborate in the digital sphere. With so many technologies that allow remote multitasking, you can get as many benefits as possible.
A good work-life balance can lead to a better outlook in life. With a career in IT, your well-being will go under superior care.
Conclusion
When it comes to the advantages of information technology, there are many benefits to sharpening your IT skills or going head on and getting a career in IT. It helps you be a more rounded individual in our techy world, while giving you superior hireability. If you're looking for a good progression in your current career, the IT field is one of the best options for you.
Are you looking for more tech news, tips, and tricks? Check out our other guides and see how we can help you. Sign up for email updates of the best guides and resources from us today!