9 Digital Trends in Real Estate to Watch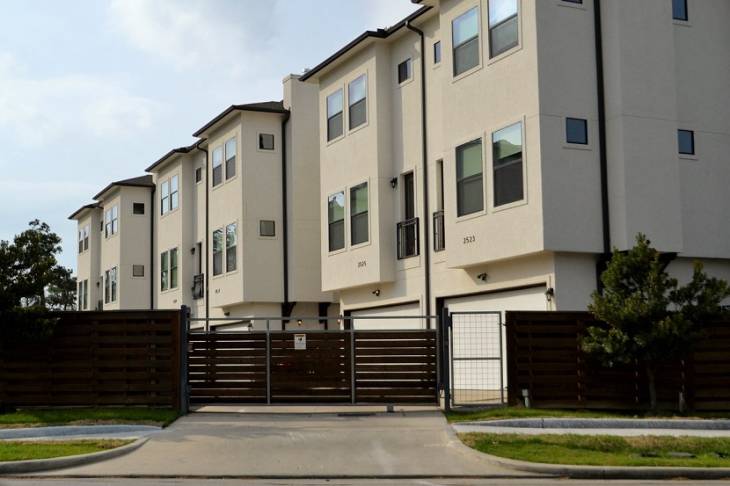 It is not an exaggeration when we say that this year has been the year of extreme digitization. Today, every organization has adopted the digital way of doing business, one way or another.
Although the world was already moving towards complete digitization, the Coronavirus fast-forwarded this change. Interestingly, the move towards digitization has uncovered many opportunities across industries that we previously didn't even know existed.
For example, just like all the industries, the real estate industry has had to switch to digital means for two main reasons:
To improve internal operations, and
To facilitate a customer-driven approach within the organization
However, it has been challenging for real estate agents to keep up with technological changes. Around 45% of real estate brokers report frustration over constant technological changes and how it's sometimes tough for them to keep up with all the ever-evolving digital tools and trends.
In this article, we highlight some of the top digital trends that you should keep an eye on this year to help you stay on top of what's happening, particularly in the real estate sector.
1. Website and Social Media
Going digital, first of all, means that you need to have a website for your company. This website will be your digital storefront, which will include information about you, your mission, vision, your property listings with high-quality images, blogs, integrated mapping, and more.
The same goes for your social media sites. Today it is imperative that you also have a social media presence, including a Twitter and Instagram page for your business. This is where you'll interact with your customers and share content from your website to your various social media sites.
This trend of interacting with customer online and on social media is only growing across all industries.
2. Mobile Applications
A lot of real estate companies are now developing mobile applications for their business as well. Given that a lot of the customers today now surf on their phones to find listings for rentals or mortgage, it is important that you equally invest in this front given the time and needs of customers today.
3. CRM Tools and Software
Customer Relationship Management (CRM) is a key ingredient for a successful real estate business. It is now essential for businesses to use a CRM tool to help in attracting, nurturing, and converting new leads.
A real estate CRM will help you to keep better relationships with your existing and potential customers, and we can all agree that in Real Estate sales depend on the relationship you make with your clients.
4. Big Data
Big Data refers to large data sets that may be analyzed computationally to reveal patterns, trends, and associations, especially relating to human behavior and interactions.
New technology and big data solutions are now a must to help with the analyses the huge amount of information and data coming from various sources in your business due to digitization.
Big data will continue to be a key area you should invest in to optimize your time and financial resources, as well as help glean insights from your business' data and provide accurate solutions for your clients.
5. Artificial Intelligence and Machine Learning
Machine learning (ML) refers to a type of artificial intelligence (or the simulation of human cognitive behavior by computers) that allows software applications and machines to more accurately predict outcomes without being explicitly programmed to do so.
These two technological advancements help with sophisticated and complex tasks including the followings:
Evaluation
Problem-solving
Decision making
Pattern recognition
The reason these tools are so beneficial today is that they help automate time-consuming and repetitive tasks and can deliver intelligent decisions and recommendations for your business.
As ML and AI tools become more readily available with each passing day, you are well advised to leverage them to boost your business operations and customer service delivery.
6. Analytics
More and more businesses and real estate agents now use big data analytics tools and social media analytics to help them make sense of their business' historical data, real-time data, behavioral patterns, and more. This helps them forecast market trends and evaluate them with a greater degree of accuracy.
A lot of analytical data is the underlying key for success for many companies, with this data being used to inform various marketing strategies that help to acquire more customers and generate better ROI.
7. Blockchain
Blockchain is a new system of recording information in a way that's difficult or nearly impossible to change, hack, or cheat the system. A blockchain is essentially a digital ledger of transactions that is duplicated and distributed across the entire network of computer systems on the blockchain.
This technology in now being applied to enhance the process of buying, selling, and estimating real estate traffic, price fluctuations, and more. Blockchain not only enhance transactions processes, but also increase transparency, remove paperwork, and help to ensure that operations are exclusive and private.
An example of blockchain real estate software is UbitQuity. It is a secured real estate platform that helps with the recording, tracking, and transferring of deeds.
These types of software can help you in many ways:
They make transaction processes easier and more secure
Provide data transparency of documents and other records during the purchase of the property, and
Make the transfer of ownership fast and easy.
8. Virtual Reality
Virtual reality is a hot and trending topic. Given that going out was not recommended by the government during the pick of the coronavirus, many people have warmed up and opted to take virtual tours or houses, business premises and other properties before actually going out to check the place out.
When you are skimming through listings, if you do virtual tours of properties you find interesting, it saves you a lot of time and unnecessary trips, making the entire process really easy and convenient for you.
Incorporating virtual reality in your business to enable your clients take live tours from their phones or computers can only enhance their experience and business. For that you can use VR applications like the Livetour app to make 360-degree tours for your clients.
9. Cloud Computing
Cloud computing is another hot trend sweeping across all industries. It is essentially the delivery of different services through the Internet.
Real estate agents are using cloud computing to power their marketing, sales, customer relationship management, shared storage, property management, data mining, and many other operations.
Incorporating cloud computing in your business will help in many ways, including:
It provides remote databases, which allows for easy access of files and records over the internet and adds more flexibility of work practices.
It provides more scalability and collaboration efficiency in your business without adding extra infrastructure
It reduces the cost of managing and maintaining on premise IT systems and cuts out IT maintenance cost
It removes the need for companies to have a physical office, which is why cloud computing was very helpful during the Covid-19 pandemic
In conclusion
Digital transformation is inevitable and constantly advancing. To stay ahead of the curve and even beat your completion, it's necessary that you stay up to date with all the trends and happenings in this space.
It may require some significant investment to stay on top of new developments in your industry, but once you invest and know your way around, it will only help you accelerate your business success and profits.