Exciting Ways to Attract & Engage Visitors to Your Business Exhibition Stand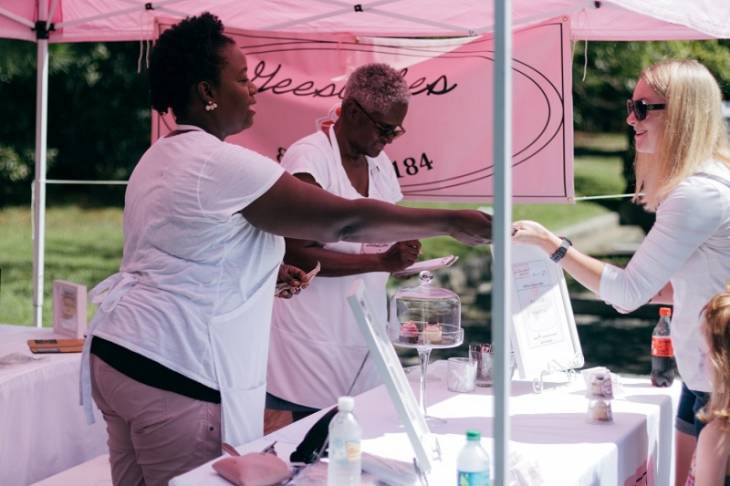 The atmosphere of trade shows is nothing short of crazy!
With so many activities going on at exhibition stands, the place buzzes with all sorts of noise amidst the bustle of excited visitors. Competing in such a swarming event can be challenging.
You may like this cost-effective idea of marketing your business directly by setting up an exhibition stand at events,  but your voice can get lost among the loud crowd if it is not different.
With practically all business exhibition stalls using attention-grabbing lights, banners, and announcing interesting giveaways, how do you attract visitors and keep them engaged at your stand?  
Ideas to Attract and Engage Exhibition Stall Visitors
Well, don't stress! We share eight kickass ideas and tips to help you attract and engage exhibition stand visitors, guaranteeing increased traffic, new connections, and plenty of quality leads.
1. Be a Step Ahead of Everyone Else
If you want visitors to stop-by at your exhibition stand, you need to be proactive and step up your marketing game by inviting them for a blast.
Get yourself a list of attendees from the show organizers at least a couple of weeks before the trade show. Contact everyone who has signed up for the event and spread the word!
Consider sending out personalized emails that speak to each individual and invite them to meet you and your team at your stall. This would also be a great time to mention any giveaways, competition, or fun activities you plan on hosting at your stand.
Tell them what they want to hear in terms of fun, excitement, and adventure. Be proactive to draw visitors to your stand.  
2. Get the Stall Design Right
When it comes to exhibition stalls, first impressions matter the most. The structure and design of your stall should be top-notch. Anything less will simply steer the visitors away.
You want to market, sell, and boost your business image, right? Your stall should reflect the same. Nobody would want to stop by if it's unclean or looks messy, disorganized, or clunky.
Make sure you choose well-designed signage, posters, and products for branding. The designs should be professional and consistent with your company's image. If your stall gives off the right vibes, there's no reason why visitors won't want to see what it has to offer.  
You may consider contacting a brand design agency to get experienced exhibition stand builders to take care of the task for you. You can't compromise on your stall's look and feel, so it's probably best to hand over the reins to the experts if you are unsure of your own abilities.
3. Don't Forget about Your Existing Customers
When you're hosting an exhibition, don't assume that your existing customers won't like to receive an invitation too. Even if they like your products or services, you need to give them a reason to take some time out to visit your stall.
One of the best ways to make them feel valued and acknowledged is by announcing a series of giveaways. And most importantly, make sure that you have something valuable to offer.
They'll probably be receiving pens, notepads, and key chains from multiple stalls already. How about you offer portable chargers, reusable mugs, or discount vouchers on your products? This simple trick will give you brownie points and strengthen the connection with your stand visitors.    
4. Save Some Rewards for Your Staff
After the design of your stall, the attitude and behavior of your staff determines how well or badly received it will be.
To encourage and motivate your staff to give it their all and be at their best behavior, consider rewarding them for good performance. This will push them to be friendly, professional, and confident with all their dealings with the visitors.
To make things even more interesting, you can hold a competition for your staff, announcing co-worker and employee gifts and prizes for those who bring in the most leads.
However, before anything, make sure that your staff members know and understand what the specific objectives of your company are and how it'll benefit from the exhibition.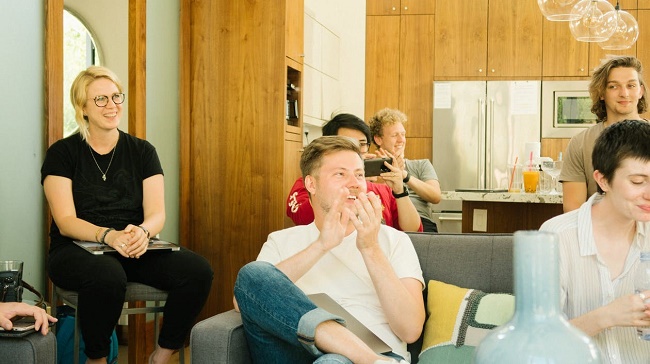 5. Talk to the Event Organizer for a Prime Spot
It's critical that the event organizer understands the nature of your business and your requirements for the exhibition. Also, talk to them regarding the location you think will be best for your stand based on your budget.
Oftentimes, the stand bookings are on first come first serve basis and so, you wouldn't want to be the last one looking for a spot.
6. Consider Giving a Demo
Customers love a great demo! Plus, it allows you to gather a small crowd outside your exhibition stall, which makes the rest of the visitors curious. 
While you're at it, make sure that you offer enough space to grab your brochures or business cards for the visitors who may not be interested in your demo.
7. Use Videos
After you've managed to attract visitors to your stall, the next big question is 'how to keep them engaged?'
Your staff members won't be able to keep every single visitor engaged and so, you should consider using videos to maintain their attention.
The videos you use can be animated explanatory videos of your product or service, with a compelling call-to-action to boost the rate of follow-up contacts.
8. Offer a Hot Drink or Other Suitable Refreshments
Now, many visitors will be exhausted from all the walking from one stall to another and they may be looking for a drink when they visit yours.
Offering them a cup of tea or coffee isn't only good manners, but also a smart tactic to promote engagement and stellar customer experience.
Visitors will obviously have to wait a while for their drink to cool down and that'll give you the time you need to interact with them and start a conversation.
Conclusion
Attracting the maximum number of exhibition visitors and keeping them engaged is the key to making the most of your presentation.
Don't shy away from getting in touch with experienced exhibition stand builders to ensure that your stand stands out from the crowd. You could attract visitors like honey attracts bees!