Snail Mail and Brochures Are Still an Effective Marketing Tactic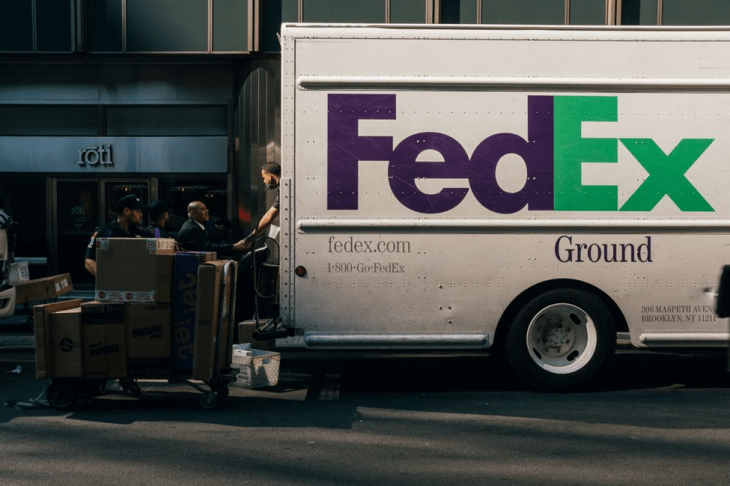 Drivers for an independent contractor to FedEx deliver packages in New York. Photo: Christopher Lee/Bloomberg
Digital marketing is widespread, and its techniques are useful to millions of businesses. However, there are a few old school strategies for marketing that are still proven to work and are cost-effective to this day.
Among them is snail mail, which is the regular postal service such as FedEx and the U.S Postal Service (USPS), and the good old fashioned marketing brochures. 
Companies looking for a different approach to marketing that is more direct, hands on, and interactive will benefit from some of those older marketing strategies.
Direct Mail Remains Effective
As the internet took off, marketers began to use the derogative term 'snail mail' to refer to any items sent through the USPS. Although their sneering may have some merit in that the delivery method is much slower than email, they should not laugh off a process that still turns a profit for many businesses even today.
With direct mail, it's easy to track results for campaigns, and there are many vendors with small minimum order demands and requirements. Whether your product is strictly local or has a larger audience, direct mail marketing such as brochures can work.
Direct Mail Encourages Creativity
An excellent benefit of direct mail is that it empowers design creativity. Pamphlets and brochures are very eye-catching and will get attention. Direct mail envelopes also can present the offer more vividly and pique the interest of the recipient directly.
With digital advertisement prices rising and conversion rates on the decline, it makes sense to look at traditional alternatives that are still effective and budget-friendly.
With direct mail, you maintain control over your campaigns and can spend as much or as little as needed to design your marketing material and send it. Pins, stickers, and magnets are great ways to get a customer to publicly display your brand.
Some companies send free branded shirts or hats through the mail to offer users a physical gift that will both delight them and cause the potential customers to wear their logo in public for even more advertising.
Snail Mail Is Likely to Have a Bigger Impact
Customers do open and look at direct mail materials. Meanwhile, internet ads are fighting for glimpses of attention. Since mail pieces end up in the hands of the target audience, it's possible to earn their attention and get them to engage.
Snail mail works because it's right in the hand of your ideal target. If you have a solid offer and a targeted audience, it's truly worth it. You have a chance to get them to look and begin a conversation.
By leveraging cleaver and creative marketing to get attention, you'll discover that direct mail campaigns are among the most effective that businesses can use.
People Pay More Attention to Direct Mail Pieces than Email
It continues to get harder to get people to open emails. More marketing emails than ever before go straight into the wrong folders, and even more of the ones that are already in the user's inbox don't get opened.
A good number of potential leads are more likely to look at a direct mail piece as opposed to read a marketing email. Users already get more emails than they want or are able to process, but they are always eager to open what's in their traditional Mail.
That attitude towards email may represent a paradigm shift that puts direct Mail ahead of email in marketing.
Direct Mail Has a Proven Track Record
Direct mail has fans and continues to gain more because it works for any company that wants more loyal fans, customers, and leads. For example, print is powerful because it helps consumers connect with brands viscerally. It's much more personal and customized than a digital ad.
The competition for digital views is challenging and expensive. Why battle it out if you have a losing campaign when you can craft a winning strategy instead? It's high-time to consider direct mail as part of your marketing budget.
In Conclusion
Digital marketing will continue to be essential, but direct mail has its place in your marketing arsenal. If you find you aren't currently getting the results you want from online ads, it's worth experimenting with a new approach.
You may find that it works even better than the overpriced tactics that most companies are chasing. Set a new trend using an old school tactic that works amazingly in modern times.