Top 10 Tips to Create an Excellent Exhibition Stand Design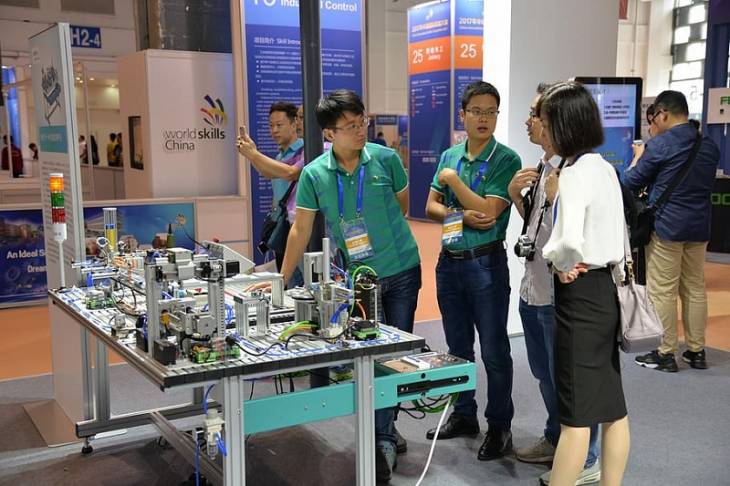 Designing and working with an exhibition stand space requires a great deal of planning and attention to detail. It's vital to choose the correct display and layout to support your vision for your chosen event. Your aim is to successfully brand your printed displays to sell, promote and advertise your services in a new innovative way.
With new display solutions and exhibition tools on the market, you'll be presented with a wide selection of choices – but which one is right for you and how can you maximize stand potential?
Here are the top 10 tips on how to create an impressive stand design. With these tips, you'll be prepared to enter the exhibition with confidence and brand-new skills.
1)  Maximize your stand space
2)  Seek Professional advice
3) Utilize Exhibition Lighting
4) Add Interaction
5) Create a bespoke display
6) Go Green
7) Printed Leaflets / Business Card
8) Flooring Solutions
9) Installation and Dismantle Services
10) Use Graphic Designers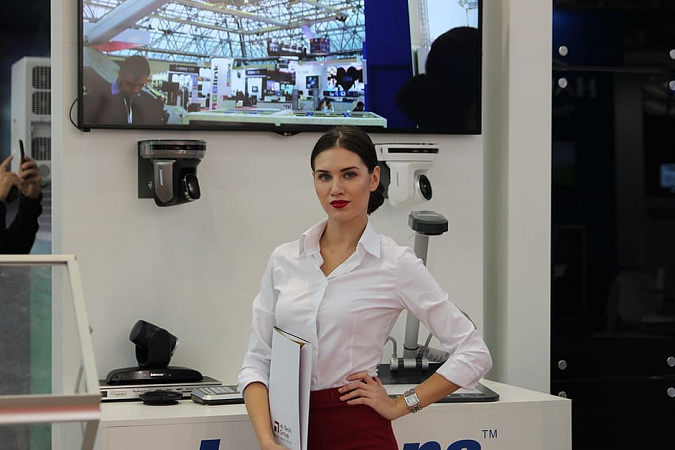 1. Maximize Your Stand Space
To maximize your space, is to utilize every last inch of space in the right way. If you're fortunate enough to have a budget for a larger space, you'll have more room to play with. Nevertheless, it's crucial you don't under dress the space and leave the floor looking unfulfilled and uninviting.
With slightly smaller spaces, the trick is to not overcrowd. The key is to strategically place printed products to enhance the space and not hinder. Remember, to leave a comfortable measure of room for stand visitors and potential clients.
2. Seek Professional Advice
Industry professionals are in their element when organising an event. Take advantage of the service available to you and ask for help, tips and solutions. Requesting expertise from the well trained will offer additional support in a time when you really need it.
Take note of the do's and don'ts to ensure you don't make any costly mistakes.
3. Utilize Exhibition Lighting
Lighting can be seen as an underrated accessory, but in reality, the right lighting can make or break a display. LED overhead lights are a subtle way to illuminate your printed displays and highlight the key pieces of information.
Whereas, LED lightboxes offer an alternate way to light up your display. The LED light shines from within and behind your graphics to create an immersive stand attraction.
4. Add Interaction
Interaction can be added to your stand design in various ways and has become a popular trend over the last few years. Adding a fun element to your stand is a clever way to attract visitors over to your space and will be sure to form a crowd.
Use tools such as virtual reality, games, puzzles and social media based fun. Watch as you interact, build rapport and bring a new element in to the exhibition hall.
5. Create a Bespoke Display
Producing a bespoke display allows you to start from scratch and design a stand for you and your business. Working with an expert designer will enable you to channel your creative thoughts whilst they bring your creation to life.
An advantage of creating your own stand is the unique finished product, presenting a display that's one of a kind. The bespoke finishing touches will promote your business like never before.
6. Go Green
Eco-friendly stands and exhibition solutions are readily available and offer fantastic alternatives to your regular marketing tools. With fibreboard and cardboard options out there, there's no reason why you can't add an eco-element to your stand design.
The conversation of going green continues to promote the use of sustainable products. With the goal of making environmentally friendly choices, which can be recycled. The eco ranges offer just that – a reusable or recyclable product that doesn't compromise on quality or style.
7. Print Leaflets and Business Cards
Printing your business details on to a fancy leaflet is an old school tactic, but nevertheless is effective marketing. Locating leaflet dispensers on the corner points of the space, allows passers by to take your information away and contact you when the time is right.
It's also useful to have personalised business cards to hand out when you've had a great conversation. This way, they'll have a point of contact to continue conversations with after the event.
8. Instal Raised Flooring Solutions
It's no doubt that flooring solutions can be fun and quirky. Ditch the plain, dull standard flooring and use a professional raised flooring to outline the perimeter of your stand.
Select from different coloured tiles, to bright raised flooring with an option to use neon lighting to really make a statement.
9. Utilize Installation and Dismantle Services
This begs the question; why do the hard work, if you don't need to?
Organizing an event is a stressful project, without the added pressure of setting out your display on the day. If you have selected a bespoke option, it's possibly safer to ask for the install and dismantle service.
This means your contractor will install the stand ready for your attendance in the morning. When the event has ended, the same team will dismantle and tidy away for you. The installation process ensures your stand is assembled correctly, all components are working and you're ready to tackle the busy day ahead.
10. Make Use of Graphic Designers
Designing your own artwork can be just as hard as designing the complete display. In effect, your graphics will do the talking for you and has the intention of attracting people to your stand.
If your chosen graphics aren't enticing, it will have a detrimental effect to the display. Which isn't ideal when the main aim is to gain traction from the event to grow and develop your business.
Conclusion
These are just 10 great ideas to take your stand to the next level. Trying new techniques and exhibition methods encourages change within the business and presents a new stand design each and every time.