15 Free and Low-Cost Marketing Ideas for Your Business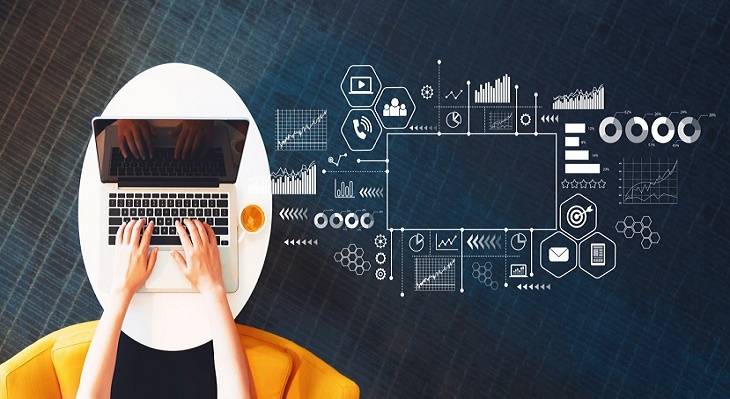 On average, businesses in the United States spend approximately 11 percent of their budget on marketing each year.
If you aren't able to spend that much money on marketing for your business, it's easy to feel that you can't compete with other businesses in your industry.
You can definitely still be competitive even if you don't have a large marketing budget. You just have to be strategic about the process.
Top Budget-Friendly Business Marketing Ideas
Here're some low-cost and free marketing ideas that will help you promote your business without breaking the bank.
1. Establish a Referral Program
A referral program is a great way to get your current customers involved in spreading the word about your business.
Try offering them some kind of reward, such as a small discount, in exchange for referring their friends and family members. You'll be amazed at how much new business this can bring in.
2. Make Your Own Infographics
Infographics are one of the hottest digital marketing trends right now. They're a great tool for providing value to your customers and getting them interested in what your business has to offer.
Infographics are easy to make by yourself, too. There are lots of free online design programs that will help you put together Pinterest-worthy images to promote your business.
3. Survey Your Customers
When most people think about marketing, they think about bringing in new customers. It's important to attract new customers, but it's also important to retain your current customers.
One of the best ways to do this is with a customer satisfaction survey.
Reach out to the customers on your email list and find out what they like and don't like about your business. They'll appreciate your willingness to grow and improve, and they'll be more likely to remain loyal to your business moving forward.
4. Host Online Contests 
Contests on your website or on social media are a great tool to bring in new customers and get people excited about what you have to offer.
When you put together online contests, be sure to review the rules for each platform. That way, you won't get penalized for trying to promote your business.
5. Host Events or Classes
Another way to provide value to your customers and attract a new crowd is to host events or classes.
You can host events online, such as webinars or Q&A sessions, or you can put together an in-person event.
Both are great options for providing information and getting people excited about what you have to offer.
6. Send an Email Newsletter
Email newsletters are a great, low-cost tool that allows you to stay in touch with your current customers.
Send out emails periodically to remind your customers that you're still here and would love to work with them again.
You might want to consider sharing exclusive offers in these newsletters, too.
7. Volunteer
An excellent way to drum up some good press for your business is to get involved in a charity. Volunteer at a local event or partner with a charity online to promote them and show the world that you care.
8. Start Blogging
A blog is a must-have tool for any business that wants to be relevant online. Blogging makes it easier for people to find your business online, and it gives you an opportunity to connect with your customers in a new way.
9. Start a YouTube Channel
In addition to blogging, you might also want to give vlogging and video marketing a try. It's free to start a YouTube channel, and being on YouTube will give you access to a whole new audience.
10. Use Social Media
If you're not using social media to promote your business, now is the time to start. You can use social media to host giveaways, partner with other businesses, and connect with your customers. All of this is great for growing and promoting your business.
11. Partner with Other Businesses
It can be very helpful to partner with other businesses that complement yours (but aren't direct competitors).
Maybe you can host an event together or work together to host a big give away. This helps to expand your customer base and provides them with access to new potential customers, too.
12. Reach Out to Local Media
If you run a small, local business, you might want to reach out to a local media outlet. They won't promote sales for you, but they might be willing to put together a story about you or your business and get the word out about you.
13. Repurpose Old Content
Feeling the need to constantly create new content can be very stressful for small business owners.
The good news, though, is that you don't always need to be creating new blog posts, videos, and social media posts.
Remember, new people find your business online every day. These new people probably haven't seen a lot of the content you've shared in the past.
Don't be afraid to revamp old posts and videos and reshare them to a new audience.
14. Look into Guest Blogging
Once you've established a blog for your business, you might want to look into guest blogging opportunities.
Guest blogging involves writing a post for another business's blog. This allows you to reach a different audience and bring in new potential customers to your business's website.
15. Apply for Online Business Awards
There are lots of organizations and publications that provide businesses with certain accolades. For example, the Better Business Bureau accredits certain business for offering stellar customer service and offering quality products.
These kinds of accolades can help to add credibility to your business. They can also make it easier for you to qualify for loans in the future.
Be sure to check out this helpful site if you want to learn more about qualifying for financing to help expand your marketing budget and grow your business even more.
Get Started with Free Marketing Ideas Today
As you can see, there are lots of low-cost and even free marketing strategies you can use to grow your business without spending a fortune. Keep these tips in mind so you can promote your business and stay competitive with other companies in your field.
Do you want to learn about other marketing strategies you can use for your business? If so, we've got lots of articles available on our site. Start by checking out this article on how to keep your marketing efforts as organized as possible.
Remember, the more organized you are, the easier it will be for you to streamline your marketing budget.

You might also like...