The Challenges of Reusing Vs Recycling in the Exhibition Industry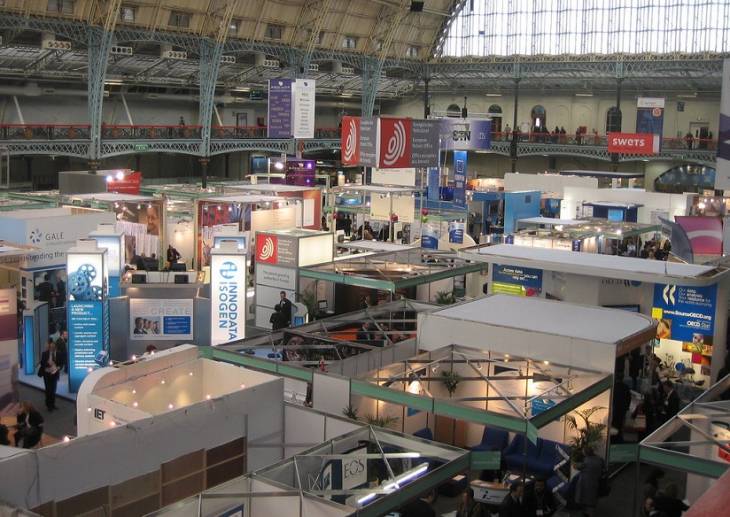 Photo: Alt-x  / Flickr.
Anyone who has seen the post-event stack of bin bags will know that of the mass of discarded items, a fair 50% are improperly disposed of, recyclable materials regularly ending up in standard waste.
The issue is mainly the sheer quantity of disposable items required for an event and the difficulty in enforcing correct sustainability practices among guests and employees.
The exhibition industry, while perhaps lighter on food and drink related offences, has its own sustainability demons to fight — namely that of the infamous exhibition stand.
For example, with 2,000 trade shows in the UK each year, the skips are regularly host to mounds of discarded wooden frames, used once and tossed out in typical human fashion.
Change is coming, however, with certain businesses spearheading the charge towards reusable stands in a bid to reduce the industry's at-times-alarming carbon footprint.
Reused beats recycled
In the days of sustainability's youth, when going green meant one staff meeting per year discussing whether or not to switch to paper cups, it seemed recycling was all you had to do to fix the planet.
That split second decision about which bin to toss your scrunched ball of plastic into, that was the moment in which sustainability happened.
Now, like apple-crunching Adam and Eve (and where exactly did you toss that core, Eve?), we have grown up to learn the harsh truth that sustainability means much, much more than careful bin selection.
Avoiding waste is ultimately better practice than recycling, for which the collection, transport and processing of waste produces its own footprint.
One of the most important facets of green exhibiting, then, is the reusable stand. Instead of sad scenes of overloaded skips, you have companies re-using the same frames year after year, reducing planetary harm and monetary cost.
An example of companies re-using the same frames year after year in the UK is Bournemouth-based contractor Quadrant2Design, which has frames that have been active in the exhibition circuit for over 20 years, with some being used 15 times per year.
CEO Alan Jenkins comments:
"Having been in the industry for several decades, we feel a certain responsibility to take the necessary measures and encourage other businesses to do the same. We're not the easiest industry to turn green, but with improving technology and greater awareness, it's becoming an increasingly viable option for companies of all sizes to meet key sustainability checkpoints."
A reusable stand is often called a modular stand. It features a base reusable frame that is generally fitted with an exterior shell for that specific company/event. And since stands are the crux of exhibitions, completely eliminating waste is impossible with modular stands.
Changing attitudes in the exhibition industry
In a recent UFI report, 34% of exhibitors and 36% of visitors said they would not attend a trade show that does not have a responsible approach to sustainability. Exhibition participants rate the collective efforts of their industry as 'average,' on the whole, but opinions are polarized — 30% consider the efforts to be 'excellent', and 24% consider them to be 'very poor.'
Large-scale movements towards sustainable practices are underway, but clearly work remains to be done. Part of the issue with the exhibition industry, and the events industry at large, is how diversified the responsibility is. Venue managers and event organizers play as important a role as the exhibiting companies themselves, and if they haven't implemented thoughtful strategies, the footprint of the event will inevitably be high.
The behavior of visitors also contributes significantly to the sector's sustainability. While attendees will generally adhere to the rules laid out by the event organizer, certain factors, such as the transport taken to get to the event, are outside the organizer's hands.
Limiting transport routes and avoiding connecting flights are two crucial means attendees can contribute towards event's sustainability, and 64% of visitors believe such practices are important. 
A worldwide pandemic and mass staff shortages have pushed sustainability down the list of immediate concerns. Surviving the past few years has understandably taken precedence over addressing the looming question of reducing ecological harm.
Today, however, as businesses steadily regain their footing, industries must turn their attention back to environmental impact.
Increasing consumer interest and awareness means that it is in everyone's best interest to develop sustainable practices — those businesses and industries that don't will stoke the anger of the public and lag behind their greener competitors.