How to Score a Trade Show Invitation & Great Exhibition for Your Business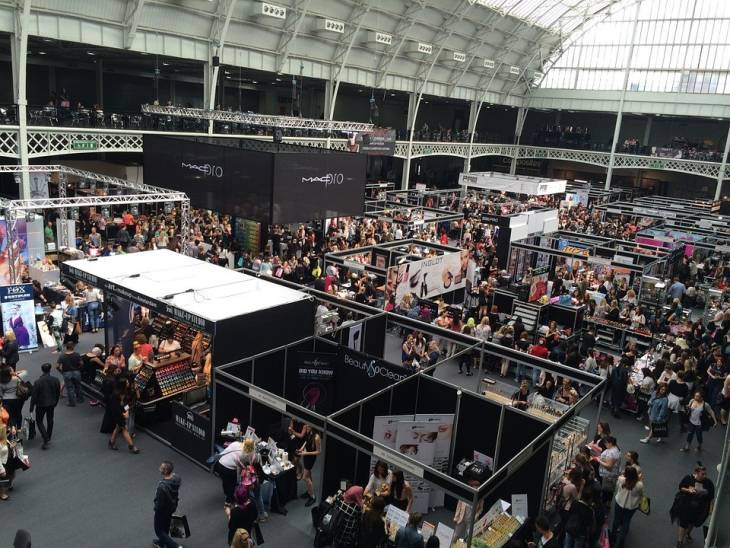 People participate in a past IMATS (International Makeup Artist Trade Show) in London.
Whether you are a big or small company, it is important to take part in trade shows to get the word out about your business and to raise awareness about your products.
Trade shows, also known as trade exhibitions, trade fairs, or trade expos, present a wonderful opportunity to mingle with people who can make a positive impact in your business.
The expos are routinely organized by companies in different industries to showcase and demonstrate their latest products and services, meet with customers and industry partners, study activities of competitors, and examine recent market opportunities and trends making headways in the industry.  
But it can be difficult to get in and participate in a trade expo, especially where you are not expressly invited or the cost for taking a stand at an exhibition is too high for your small business.
While it can be difficult, it is not impossible to get your business in to exhibit at trade shows and to leave great impressions on potential customers and partners attending the event.
Trade Show Exhibition Tips to Leave a Great Impression
Below are ways you can beat your competition to get an opportunity to exhibit at any trade show, and how to prepare when you get that opportunity to exhibit at the event.

1. Network, network, network
 
You cannot be invited to a trade show if you do not network properly.
Networking, as you probably are aware, is an important part of any business. You need to network effectively to get more customers and partners that can assist in growing your business.
Start building your network early, before the trade show even happens, so that you can be invited to the event in the first place.
If you are having trouble with networking, Forbes advises you start by creating the "know, like, and trust" factor within the first five minutes of meeting someone to build better connections.
That means, "be interested in what the person is saying. Listen first. Then find a way in which you can help that person meet their objectives," says Mauricio Cardenal of Roofing Marketing Pros. "It can be as simple as connecting to someone that helps them reach their goals."
Even if you are just meeting someone at a coffee shop, don't take these kinds of interactions lightly. You never know, that person might just be able to help you more than you ever thought.
Even little interactions with a "stranger" at a coffee shop can turn into bigger conversations about your business and valuable partnerships that could also be your ticket into a trade show.
2. Get a high-quality booth
The second step is to get a booth to show your products. Now, you do not need to buy a booth. You can just rent one.
Companies like Exponents offer exhibit booth rental, and can help you find the best booth design to showcase your business. With booth rentals, you can also get help with product management, designs, quality inspection, and on-site support.
When it comes to exhibiting at trade shows, you will need to be at the top of your game to attract the attention of customers. That's why companies like these can help.
Some booth design tips and ideas you should keep in mind include:
Be distinct and obvious with your booth design, because you'll be vying for visitors' attention with many other businesses at the expo.
Make proper use of colors and lights in your booth design to attract the attention of attendee's.
Make good use of available booth space. Do not clutter your layout as it reflects badly on you.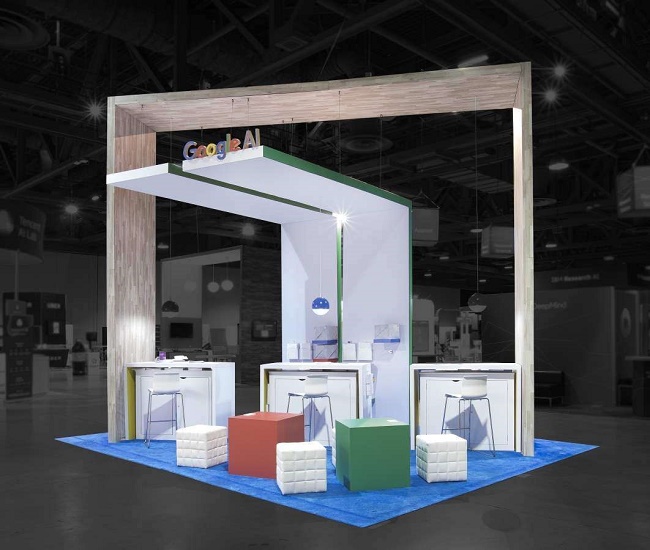 3. Showcase new products and services
Finally, make sure you prepare ahead of time the newest and best products that you have, and package them properly for showcasing on the big day.
When people go to a trade show and see a bunch of new and cool technology, they get really excited. So, try and highlight your newest, best products at the expo. If your company has old technology and offerings, people might not be impressed and they might ignore you in favor of your competitors. You really don't want that to happen, so put your best products forward.
As it often happens, you may only have a little space in your booth to showcase your products. Be very picky about the products you exhibit. A few carefully selected products can get a more positive response than many haphazard, old products stuffed in the booth for exhibition.
Keep in mind that what you exhibit could define your companies' brand in the eyes of customers for many years to come. Aim for a positive brand image and impression at the expo always.