Unique Gift Ideas for Golfers to Help You Score a Hole-in-One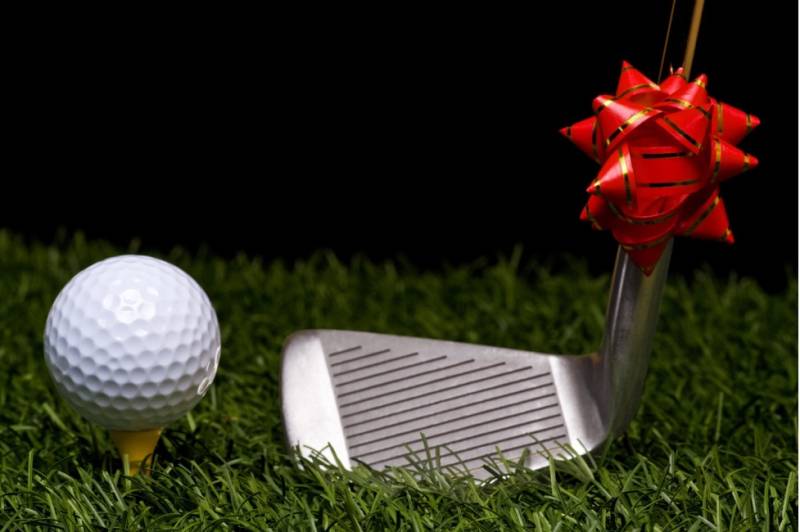 Are you looking for an exciting and unique gift for your favorite golfer?
Whether you are searching for a special gift for your golfing parents, spouse, or children, you can't always result to or go with the standard golf clubs. You need to be a little more creative and unique in your choice of gift for them to score a hole-in-one.
If you love the game of golf as well, you'll understand the struggle of finding unique and creative gifts for golfers. You want to go above and beyond the usual kitsch items such as a mug with a funny slogan or a hat with a cheesy saying on it.
If you are looking for the perfect gifts for golfers that are both handy and thoughtful, we have ideas that you have been looking for!
Here's our curated list of practical and unique gift ideas for golf lovers they will love:
#1. Personalized Divot Tools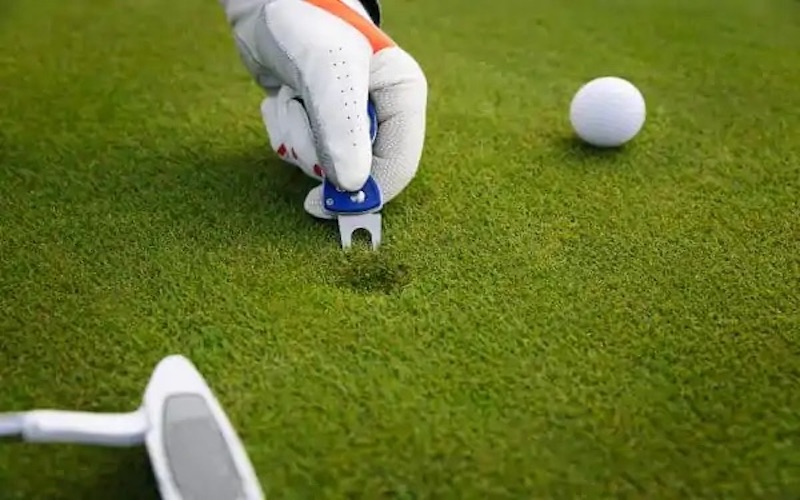 Personalized divot tools are a simple and thoughtful gift to present to the special golfer in your life. These tools are designed to fix any unsightly ball marks left in the green after a drive, chip, or putt.
Popular divot tool designs include golf ball markers and various metal choices. Most include a flat, cabochon metal printing plate with an engraved message, such as "Enjoy the Game!" or you can personalize yours with the golfer's name or initials.
Personalized divot tools are great for special occasions like birthdays, holidays, and anniversaries. These tools make the perfect gift for a golfer, adding an extra special touch to the enjoyment of the game of golf.
#2. Golf Balls
Whether you're shopping for an amateur golfer or a serious professional, a selection of golf balls offers something special for every golfer.
Make this gift truly unique with selections from limited-edition commemorative golf balls to personalized engravings. With golf ball tours of the world's greatest courses, these golf balls come in a range of colors, designs, and styles to suit every skill level.
The gift shop has the perfect product for that special golfer in your life. You'll be sure to find the perfect golf ball to help your golfer hit that elusive hole-in-one.
#3. Golf Bags With Your Favorite Golfer's Name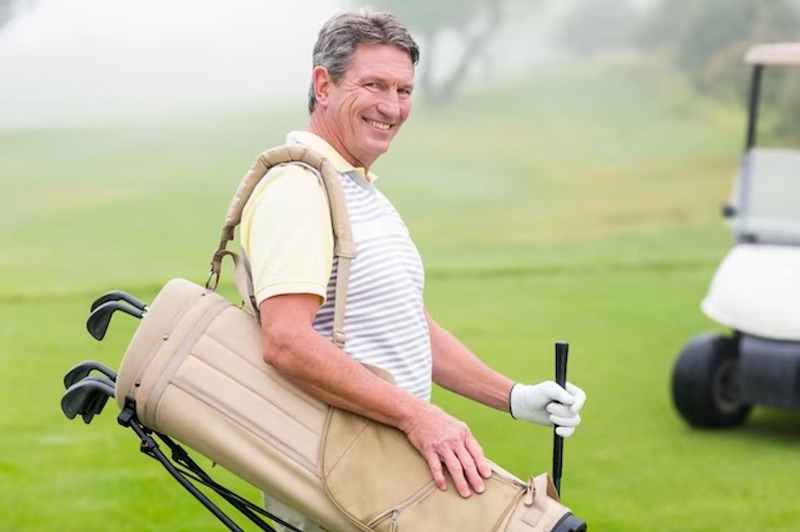 Golf bags with your favorite golfer's name on them make for wonderful golfing gifts. Not only does it allow the golfer to always have their favorite player's name with them when they play, but it is also a great way to show your support for them golfing.
You can customize the bag with their initials or personalize it with their full names to make the gift extra special. With his or her own personalized golf bag, your golfer is sure to enjoy the game more. It's the perfect gift to give to a big golf fan that is sure to win you brownie points!
#4. Golf Caps
Golf caps are a popular and unique gift idea for golfers. They come in a variety of styles and colors, giving the golfer the chance to make a statement while they're out on the course. Not only are they stylish, but they also provide excellent sun coverage and protection.
Make your golf cap gift a little more special with a logo of their favorite brand or one of their favorite golf courses imprinted or incorporated on the cap.
Golf caps are sure to be a hit with any golfer as they complete the golfer's game look, and allow them to showcase their unique style.
This is a great gift for the golfer that loves the game and has the style to match.
#5. Golf Polos and Pants
If you're looking for unique and thoughtful golf gifts, look no further than golf clothing! They're the perfect gifts for any avid golfer, as they add an extra layer of warmth and comfort while also looking fashionable.
Polos and pants are available in a variety of colors, styles, and sizes to fit any budget. Whether you select a classic or modern design, you'll be sure to score a hole-in-one with these unique gift ideas.
Plus, polos and pants are made of breathable, lightweight fabrics for optimal comfort on the golf course. You can check these women's golf shirts for reference. As a bonus, many of these garments are machine washable for easy care.
With a guaranteed high-performance, stylish look, and unbelievable comfort, your golf-loving friends will be sure to hit their mark with these practical gifts.
#6. Golf Watches
Golf watches are another perfect gift for the serious golfer. Not only do they help keep track of time while on the virtual links, but they organize data on one's swing, detect scorecards, and even track other players.
Golf watches are usually built with sensors and provide vibrating feedback when your body moves in ways it should not.Your favorite golfer can use the watch's data to analyze their game, thus, taking their performance to the highest level for their best round yet.
Gift the golfer in your life a great golf watch that will have them tracking and monitoring every swing, helping them to try to score that elusive and grueling Hole-in-One.
#7. Golf Rangefinder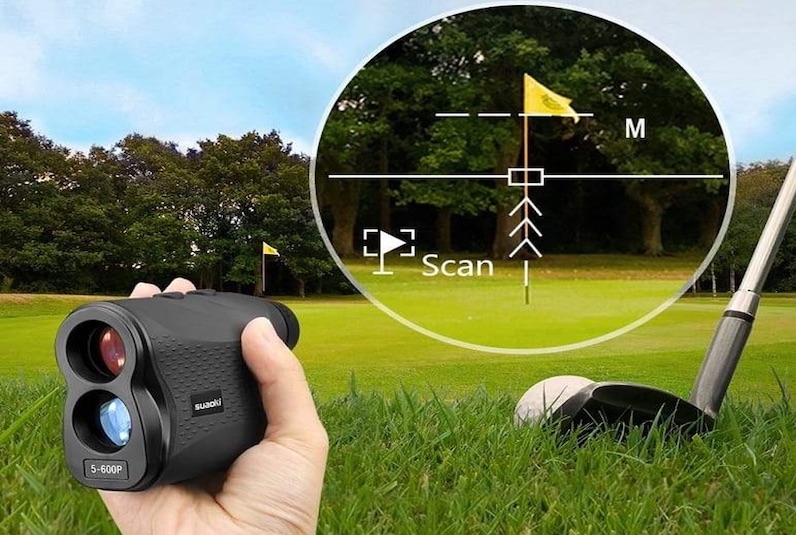 From newbie golfers to seasoned veterans, a golf lover's dream gift is a golf rangefinder. With precision accuracy and intuitive performance, the rangefinder comes loaded with features such as an easy-to-read LCD with distance, current shot angle, and battery power level, six selectable options for golf or hunting applications, and multi-line or single-line display mode.
Not to mention, golf rangefinders are typically waterproof, totally portable, and come with a protective carrying pouch. With this unique gadget, the time spent finding the green can be significantly minimized and more time can be spent chipping and putting.
Plus, your fav golfer can score even more hole-in-ones with the rangefinder's high accuracy. 
#8. Golf Collapsible Chipping Net
Whether a golfer is a newly initiated player or a scratch golfer, any golfer would surely appreciate a Golf Collapsible Chipping Net. This chipping net is the perfect way to practice chipping and help golfers reach peak performance levels.
The collapsible net allows golfers to set it up anywhere, in their backyard, at the practice green, or on the golf course.
Conclusion
Gifting a golf enthusiast a unique golfers' gift is an excellent way to let them know that you care and support them golfing.
Give them an unforgettable gift ranging from personalized items to creative ones listed above to help them play and enjoy the sport. They'll surely appreciate your thoughtfulness!