Zadie Smith's White Teeth: 10 Golden Rules for Writers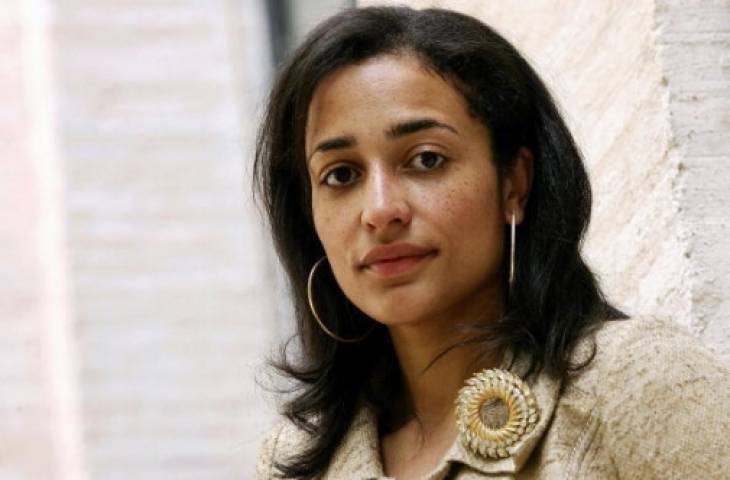 Photo: Tiziana Fabi, AFP/Getty Images
Zadie Smith (born October 1975) is a British short story writer, poet, essayist and novelist who grew up in Willesden Green, a working-class area in the north-west of London. As of 2013, she had published five novels, including a multifaceted story of London, NW (2012), Fail Better (2006), On Beauty (2005), The Autograph Man (2002) and her debut novel White Teeth (2000), all of which have received critical praise.
Penguin Press also recently announced that they will be publishing Zadie Smith's next novel, The Fraud, on September 5, 2023. Based on real historical events, The Fraud is a dazzling novel about truth and fiction, Jamaica and Britain, fraudulence and authenticity and the mystery of "other people." It is Zadie Smith's first novel since 2016's delectable Swing Time, and it is also the first time she's written historical fiction.
But, focusing on her debut work, White Teeth remains one of her best works. It is a brilliant, vividly written, hilarious, rambunctious story about two eccentric, multiculti families in North West London. It presents characters of varying (and sometimes mixed) classes, races, and ethnic groups all thinking of themselves that they have truth in custody. Smith says she sees similarities in some of her character's behaviour compared to her own, considering that she was born into an interracial family (her father is English and her mother is a Jamaican immigrant).  
Although White Teeth is obviously about multiculturalism in Britain, the novel fulfilled the vast hopes and checklists of not only British readers, but also American readers. So much so that fans and critics alike barely saw any point in trotting any further into the decade to find a generational star. Smith was almost instantly crowned contemporary fiction champion and the future of literature when she released the book. Some critics said she had pulled off in writing the novel what even exceptionally gifted writers couldn't pull off at age 80 let alone at the mare age of 22 and still a student at Cambridge.  
Never one to be told what to think or do, Smith has continued to work on her development unfazed by her growing status in the literary world. In recent years, she has become an astute public intellectual and cultural critic, publishing essays on diverse topics like the state of the realist novel, the merit of David Foster Wallace's fiction, the fate of Willesden Green Library Centre and the problem with Facebook.
In an interview on an episode of the BBC's Desert Island Discs, Smith did not mince her words when condemning the media's 'ridiculous' obsession with her looks and the implicit and 'sinister' suggestion that a beautiful woman cannot achieve literary greatness. She cited Sylvia Plath as an example of a beautiful female author who had succeeded in the craft before addressing what she considers 'sinister' sexist attitudes:
"Some of it (obsession with her looks) is just ridiculous. A friend was telling me that in an Italian newspaper they had an editorial letter about how I was probably quite a good writer."
"But I couldn't possibly be a great writer because, in their opinion, I was too attractive and when you thought about writers those things never went together."
"I'm not too beautiful to be an author," she concluded emphatically.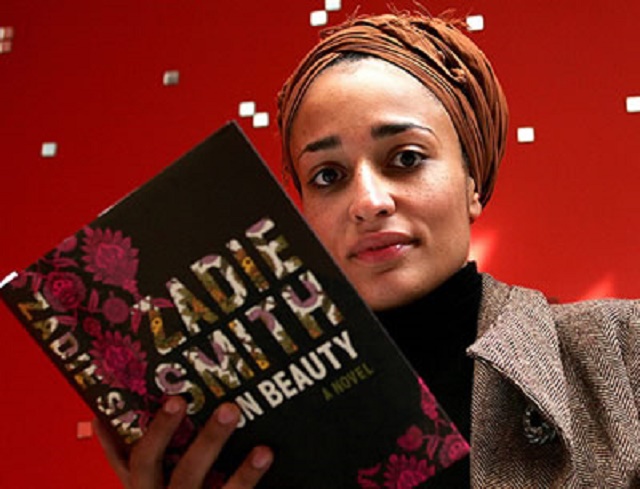 Photo: bluelephant/flickr
At least, The Guardian agrees with some of her thoughts. As part of a series for writers featuring some of today's most esteemed contemporary authors, the newspaper reached out to her for any rules she brings to the writing practice. Here are 10 golden rules from Smith for writers:
1.) When still a child, make sure you read a lot of books. Spend more time doing this than anything else.
2.) When an adult, try to read your own work as a stranger would read it, or even better, as an enemy would.
3.) Don't romanticise your "vocation". You can either write good sentences or you can't. There is no "writer's lifestyle". All that matters is what you leave on the page.
4.) Avoid your weaknesses. But do this without telling yourself that the things you can't do aren't worth doing. Don't mask self-doubt with contempt.
5.) Leave a decent space of time between writing something and editing it.
6.) Avoid cliques, gangs, groups. The presence of a crowd won't make your writing any better than it is.
7.) Work on a computer that is disconnected from the ­internet.
8.) Protect the time and space in which you write. Keep everybody away from it, even the people who are most important to you.
9.) Don't confuse honours with achievement.
10.) Tell the truth through whichever veil comes to hand – but tell it. Resign yourself to the lifelong sadness that comes from never ­being satisfied.
Originally published: July 5, 2019. Updated 2023.