5 Common Mistakes When Building a Business Website to Avoid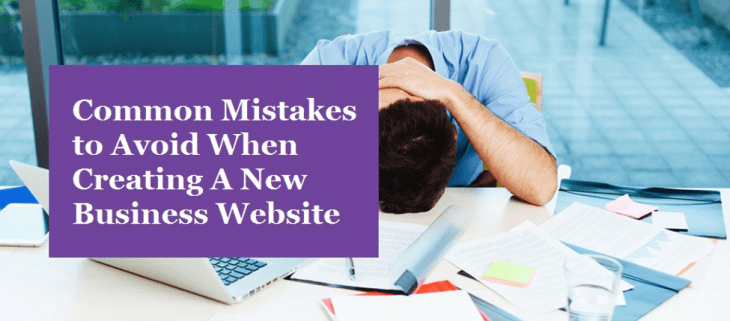 Building a website can be a daunting task—challenging to be sure—for any business owner irrespective of their industry. But it is essential that you keep a keen eye on the development elements that are necessary for an optimum website for your business.
If you own a physical store and do not have a business website, then you are missing out on an immense amount of traffic from your potential customers who are already online, and who can convert and help you increase sales online.
A businesses website provides a great opportunity to reach more customers online and get them engaged with the business—even before they rendezvous in person to your physical store. Without a website, you are probably leaving money on the table.
However, if your website is the primary platform online that anyone can interact with and get to know more about your business, then it should be an optimized and impactful one. It's all about the first impressions; you should make sure it is positive and one that drives conversions. 
With such an important role for conversions, you'll be surprised to see how little attention to website design and development many business owners accord. For example, many of owners do not ensure that their website is visually attractive and responsive. We have also all seen those websites that are visually alluring with great typography, but yet lack focus.
That is a mistake. But you don't have to make the same mistakes other businesses make with regard to their website design and development. As such, we have filtered the top 5 most common mistakes people make when developing a business website.
Top 5 Website Development Mistakes to Avoid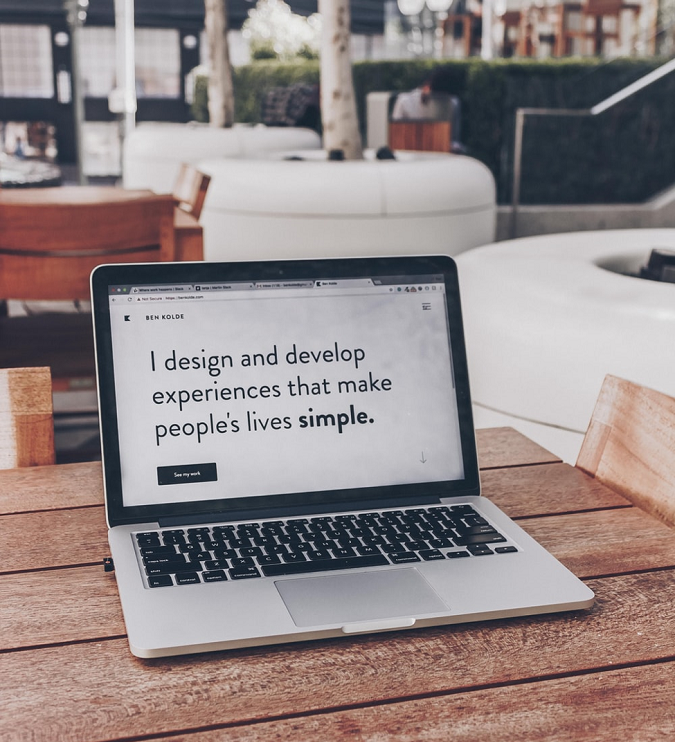 Avoid these common mistakes in business website development to build a great website with great UI/UX and get a competitive edge over your competitors. Great website development gives users the best possible experience on your site.
Let's dive in on the most common website development mistakes to avoid...
1. Arduous navigation
You may have encountered websites that are arduous to navigate, which lays a very negative impression and impact on brand reputation, as well as a very poor user experience.
If potential customers getting lost on your website and are unable to find what they are looking for, it could resultant in them never returning. This would mean that your website has bad navigation that is too complicated for visitors.
The website design should present quick and simple navigation. Users should easily find what they are looking for, rather than struggling to find their way around or struggling to find pages on your site. If they get lost, it'll cost you customers, which could be a reason for your business' downfall.
For effortless navigation, the main content on your site should be presented at prominent places that are optimized for viewing on screens of any size, including smartphones.
Moreover, a sitemap is another crucial feature that should be easily available on your website. It also facilitates users to quickly and easily jump to any page on your website.
2. Longer pages are not always a way-to-go
Some people think that pages that are too long are more informative than the pages that are not. Even if that was true, one can never demand too much concentration from their audience. Time is a scare resource that people want to protect.
A long page with too much content can be too much effort for readers, which means that it is possible that they may lose interest and you'll be unable to sell to them or deliver the intended message. One study actually found that 55% of visitors spend 15 seconds or less on a webpage. Long pages could have a negative impact and be a total turn off.
Publish good quality, not too long content, with good representation like bold texts, H2 and H3 tags, and bulleted or numerical lists on your website. Content with short paragraphs and good presentation increases readability and reduces readers' eye strain. It also facilitates easier comprehension of your message by the reader.
Categorizing your content into sub-groups would also work like a charm. These sections could later be allocated in the pages and raise up their importance.
3. Not making a responsive website
Smartphones are powering the digital world today we are living in today, and definitely are expected to remain a crucial part of its future as well. Not having a responsive website will cost you the ability to reach a huge chunk of your potential customers who use smartphones and other mobile devices every day.
As of 2023, the number of smartphone users in the world is 6.92 billion, meaning 85.82% of the world's population owns a smartphone. People spend the bulk of their time browsing on their smartphones and tablets than on an actual computer. Therefore, your website should be responsive, compatible with smartphones, and perform just as effectively on smaller mobile devices and touch screens as it does on large desktop screens.
Working on optimizing your website for mobile by yourself might be intimidating and too much for you, especially if you are not a techie. If that is the case, you can hire a professional web designer to do it for you. They specialize in building responsive sites that are attractive and perfectly functional on mobile. Enlisting the services of a website designer can also help you to apply the best web design practices when building your site to create an exemplary brand image for your business and achieve your goals.
4. Forgetting to Add a 'Call-to-Action'
Now that you have made a customer interested in your product or services on your optimized website, it should be obvious to them what they should do next. Generating interest and making that visitor a customer are two different things.
You need to tell your website visitors exactly what you want them to do when they land on or finish viewing your product catalog or reading the text on your website.  
A classic mistake that companies make is forgetting to provide this detail of how visitors can connect and engage with the business. To win the battle for more customers online, it is vital that you provide a call-to-action button that tells visitors what to do in order to convert those visitors to customers of possible clients.
The call-to-action can simply be a button that stands out on the web page telling visitors who want to know more about your services or who want to learn more about your product benefits that they can call or email. You can then provide the telephone number and email to reach you.
Make them feel comfortable connecting and talking to you about their requirements for more conversions.
Your call-to-action button should be in contrasting colors to the rest of your website and are highlighted to ensure they are instantly visible. Don't try to enhance it any more than it should be, though. A simple and straightforward button will do.
Remember, grabbing visitor's attention is not enough, making them convert is.
5. Incorporating slideshow on the homepage
Do you think slideshows are effective in increasing conversions on your homepage? Well, the answer is simple—NO! Slideshows might be considered aesthetically pleasing, but they are not as effective in terms of delivering the right sales message and getting conversions.
Think about it: in the brief moment when the view grabs the true message in the slide, it'll be long gone and something else presented. If it's too attractive they might go back and read it again, but again that's too much of a hassle. It's usually better to go with slideshow for displaying blog posts and non-sales content and information.
For ecommerce and conversion purposes, you can find better and creative ways to attract visitors and charm them on your homepage with interesting elements and attractive visuals to more effectively win their business.
For example, you can add creative promotional texts, make alluring visual designs, and use beautiful and appropriate fonts on your website's homepage. These elements and others make a homepage more effective in making users stay longer on your site and discover things to buy.
After all, the homepage is the first page a visitor is likely to see; it should lead to more engagement and conversions in terms of visitor making a purchase, subscribing to your newsletter, sharing your post on social media, or completing another desired action.