The Best Personalized Golden Wedding Anniversary Gifts Ideas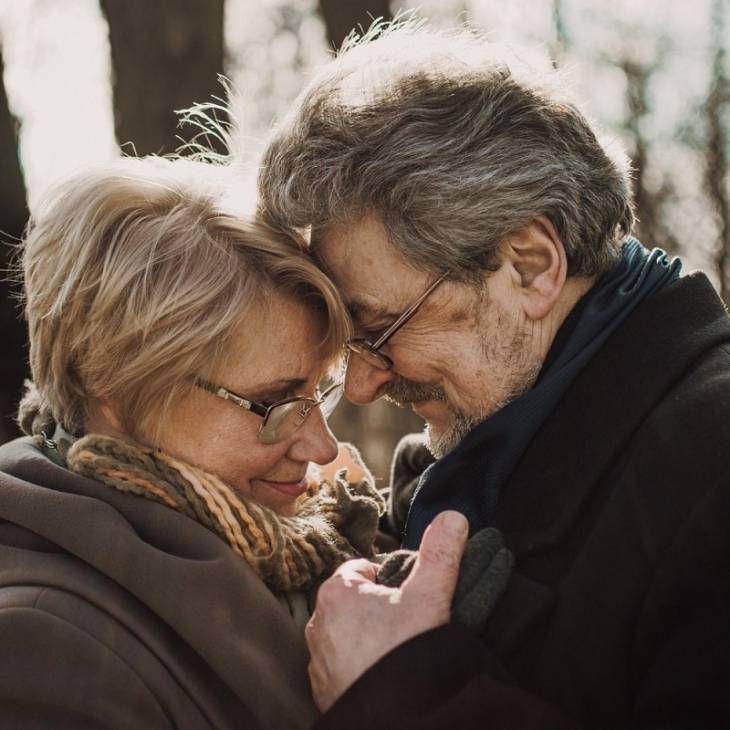 As those who have been together for half a century and have built a life together that is unique and special, it makes sense that the celebrations should be as unique and as special as the two of them are.
Below we will highlight some great ideas for personalized 50th wedding anniversary gifts so that you can find something to suit your own special couple.
From personalized bottles of champagne to works of art and items made from gold, you can find a wide spectrum of gifts that are both rare and precious to serve as a symbol for this special anniversary.
Home Décor Ideas
Display piece
A unique gift in gold is the perfect way to mark a couple's golden anniversary.
Consider a natural rose, picked at the peak of perfection and dipped in 24 karat gold and combined with an ornate gold-dipped vase, such as the examples you can see here.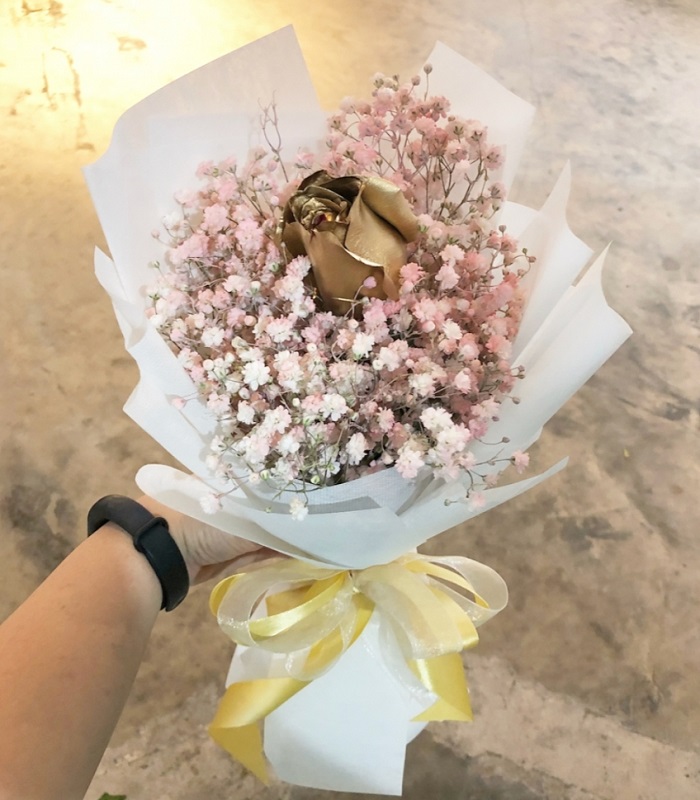 This is a unique piece that can be displayed at home for all to admire and appreciate as a symbol of love that never dies.
Oak bench
A solid bench made from sustainable oak that is tall enough to go by a table, but still small enough to be moved about will be appreciated in any home.
This could fit just the two of them or four small children and can be hand-engraved with their names or special phrase.  
The bench can be moved to the garden too and the etching can be on the side of the bench to be always visible.
Wool throw
A wool throw is perfect for relaxing at home on the sofa. This can be personalized with their names or any words of your choice.
If you want to make this gift even more personal, make the throw yourself and they will appreciate your thought and effort.  
Vacation Ideas
A vacation is a wonderful anniversary gift for a couple who may not have been able to afford a honeymoon after their wedding day.
Gift a vacation that fulfils their dreams.  This could be a cruise to the Caribbean or a trip to romantic Italy or perhaps a trip to Australia to meet with extended family or their bridesmaid or best man.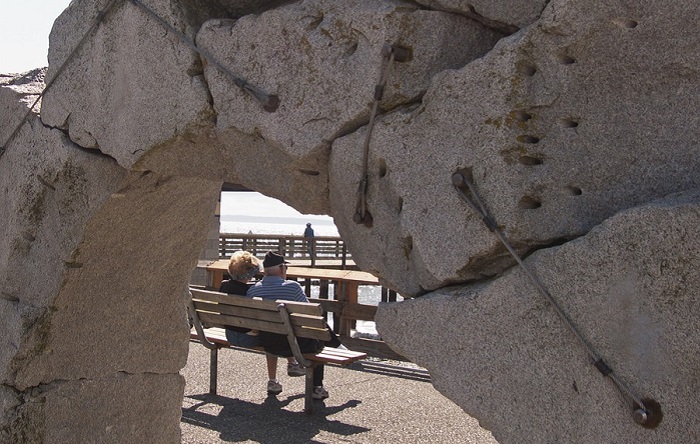 When booking flights, hotels and tours, let each provider know that it is their anniversary so they get special treatment for reaching such a special anniversary date.
Technology Ideas
Anniversaries are a chance for you to update your loved one's technology, whether a smartphone, laptop, smartwatch, headphones or something else.
You can still do this on a milestone anniversary, but make it special with another personalized gift like this:
Artistic charging station
Designed to hold several charging devices in one place, an organizer made from wood will fit seamlessly at home, whether on a desk or kitchen worktop.
These charging stations can hold up to eight cables and can be personalized on the side with words of your choice.
Their technology can recharge in one place, whilst they recharge together.
Online photobook
A golden wedding anniversary is a time to look back at all achievements in life as a couple.  From friends and family who witnessed the wedding to the generations that have followed, there is a rich story to be told.
Create an online photo album where everyone can log in and add their special photos as well as adding their own stories or good wishes. 
This can be printed out and presented in a leather-bound book or other creative manner.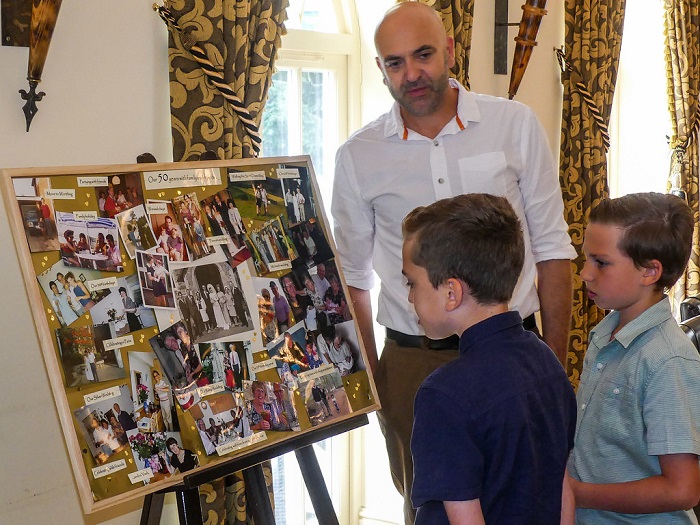 Golden anniversary photos. Image: Mike Prince/Flickr
Party Ideas
Many children of the happy couple will host a party for those celebrating their 50th wedding anniversary.
Include your parents in the planning so that they can let you know the people they want to be there and can relish the excitement before the day without anxiety about the planning. 
If you want an element of surprise, track down those people at the wedding with whom they have lost touch.  This could mean flying in the bridesmaid or best man from overseas and putting them up in a hotel for the length of their stay and arranging all transport too.
Drinks Ideas
Whether the celebrations are one big party or small get-togethers at your parents' house, a hamper of drinks will be appreciated as a gift to mark the day.
You could gift a limited-edition bottle of Dom Pérignon Vintage 2010 Champagne with a couple of champagne flutes etched with their names and the date of their golden anniversary.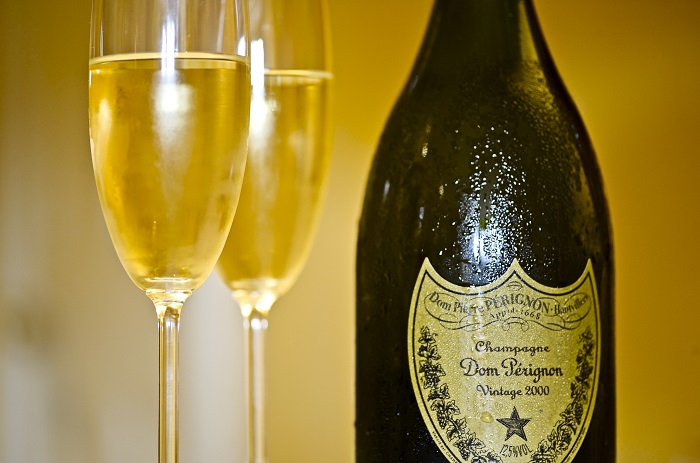 Other alcohol options include traditional crafted premium bottled ales that have been brewed in small batches or a quality matured bottle of whisky. Add a couple of engraved tumblers to mark the day.
Non-alcoholic gift hampers are also a treat, containing a range of their favorite beverages, including tea, coffee and hot chocolate, all of which can be presented in pretty canisters and boxes together with some personalized fine china mugs.
There you have it! Try these awesome golden wedding anniversary gift ideas and you'll be sure not to go wrong.