10 Awesome Company Swag Ideas for Employees They'll Love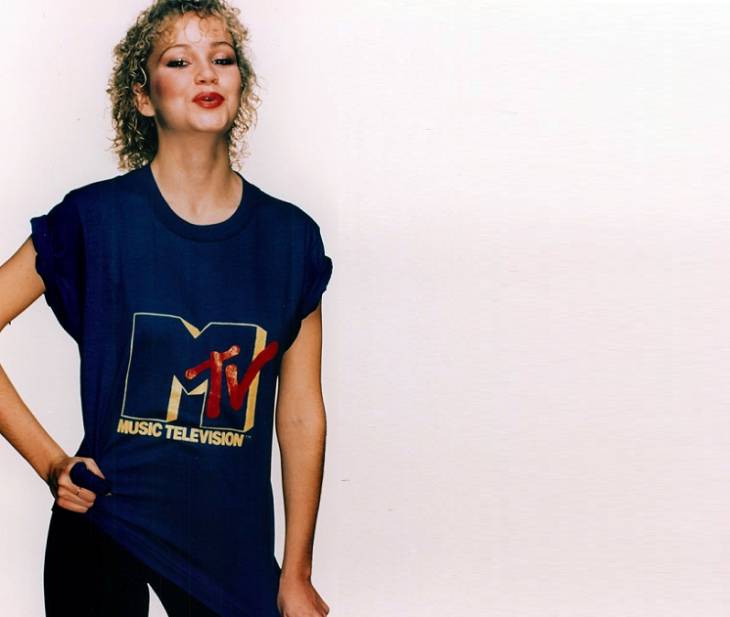 Woman wearing an MTV swag t-shirt. Photo: Fred Seibert/Flickr
Did you know that you can give branded merchandise and gift items to co-workers and employees that inject unmistakable 'swag' and good vibes, while also promoting your brand and products?
Company swag items are powerful promotional gift items and merchandise that companies give away to promote a brand's products and service. They are an effective marketing and promotional tool that helps build brand awareness and loyalty.
However, it can be challenging to find the perfect company swag for employees. But by considering practical and unique company swag ideas, you'll find the best branded goodies that are perfect for your employees and your company. 
Best Company Swag Ideas for Employees
Whether you are giving company swag to employees as part of their employment package, to recognize them for their achievements like a promotion gift, or to mark important milestones in the company, the best employee swag ideas are thoughtful, practical, and boost positive sentiments. 
Apart from your typical custom apparel swag like hoodies, jackets, hats, and t-shirts, the most practical and unique employee swag ideas are bound to lift their spirits, and employees will love it.
Here are some awesome company swag ideas for employees to consider:
1. Backpacks (eg. Parkland Kingston Backpack)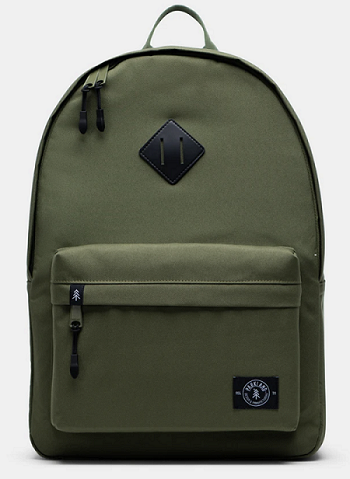 The Kingston backpack from Parkland is a high quality product and one of the best swag ideas for employee. It can come in very handy when employees are attending events and conferences.
In fact, the Kingston backpack can be a great and practical swag item for both employees and customers. Its main compartment will keep all their belongings organized and properly stored.
The backpack's style and convenience will give some serious swag to employees and will certainly please everyone within your company walls and also those outside the company.
2. Branded Tumblers (eg. MiiR® Vacuum Insulated Tumbler 12oz)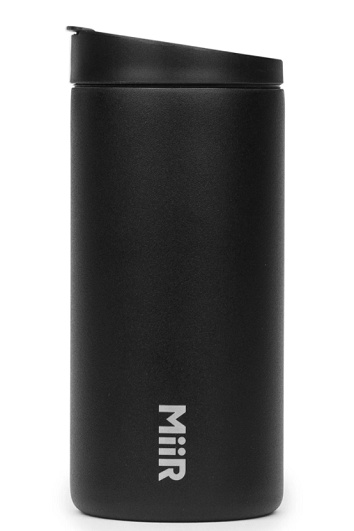 This vacuum insulated tumbler is a fantastic swag idea for employees who need to stay hydrated and remain focused and productive at work with the help of an attractive modern gadget.
The tumbler from MiiR has a practical insulated lid, is compatible with ice cubes, and has a leak free design. Staying hydrated is important to remain productive at work.
Also, MiiR vacuum insulated tumbler matches and fits nicely with just about every piece of furniture and that's certainly a nice addition for adding some swag at the office.
Employees will definitely be pleased with this company swag idea for them.
3. Charging/Sync Cables (eg. Native Union NIGHT Cable)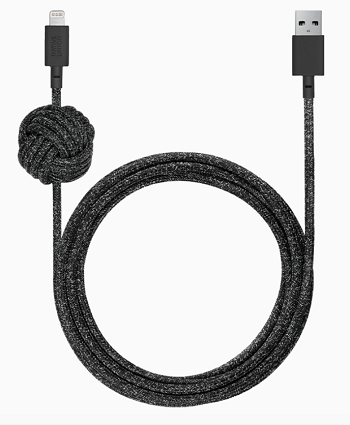 This charging/sync cable from Native Union doesn't only give some swag to employees and managers, but it is also extremely practical. Firstly, it is indestructible; it is 10-foot long, and has a weighted knot to remain stable on the table at any moment.
Secondly, Native Union NIGHT cable provides fast charging feature which is great for busy days, corporate events, and conferences where having different devices charged fast is necessary.
The Native Union NIGHT cable is a high-quality employee swag item that looks very professional and is also very practical, allowing employees to recharge effortlessly from anywhere. It's among the best, most practical, and memorable swag ideas for employees you should consider giving away.
4. Notebooks & Journals (eg. Appointed Notebook)
A good old office notebook is another practical employee swag idea to consider.
Employees all need to write down notes, reminders here and there, and even brainstorm ideas to improve your business.
For that reason, opting for the high quality Appointed Notebook as a swag item is quite practical for employees, and it will also benefit your company in the longer run.
Moreover, this company swag idea for employees is an inexpensive choice everyone will find useful.
5. Central Charging Station (eg. Nomad Base Station Apple Watch Mount Edition)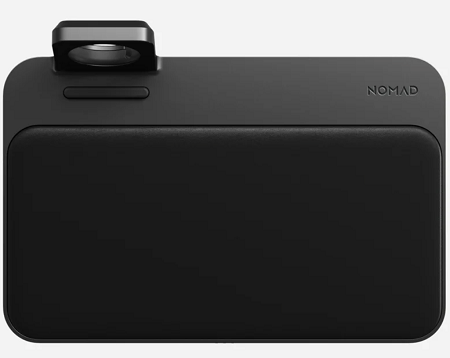 If your employees tend to forget to charge their phones, Apple Watches, and other devices before coming to work, this is another awesome company swag idea that'll provide them a central charging station for all their devices.
Not only is this one of the best employee swag ideas that will come in handy while they are on the go or on business travels, but it is also very convenient and practical for charging multiple phones at the office or when working from home.
The Base Station Apple Watch Mount Edition provides a central charging station for all your devices. It has 3 charging coils in addition to its Apple Watch mount.
The device features a beautiful and professional design that will impress employees, their families, and even their friends. Needless to say, it is also an very practical swag idea for corporate events.
6. Duffel Bags (eg. STATE Bags Franklin Greenpoint Duffel)
The Duffel bag from STATE Bags looks great, is convenient, and was designed to suite both men and women. Other than that, it is one of the best company swag items you can hand employees.
While its price tag is more than average, it is definitely worth it and will give some serious swag at the office, on business trips, and even at the gym after work.
The Duffel bag's main compartment is enough to carry a laptop, headphones, a second pair of shoes, clothes, and much more. Needless to say, it's another awesome swag idea for employees.
7. Insulated Water Bottles (eg. Klean Kanteen Insulated Classic)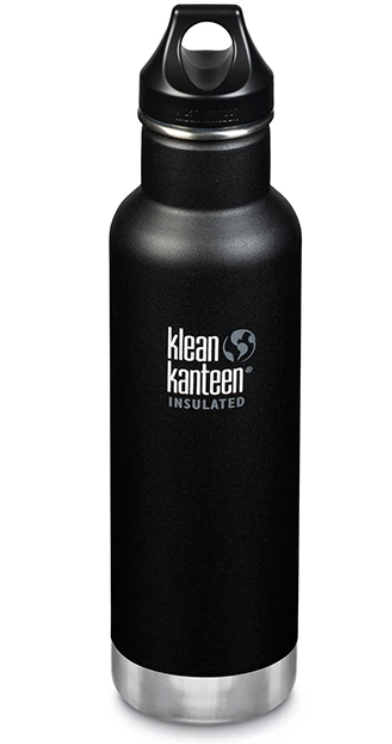 The bottle from Klean Kanteen looks very sleek and professional for business meetings, adding impressive swag at the gym, while walking or driving around town, and you can fit it on any desk. 
It is the perfect solution for both cold and hot beverages on the go. As such, it makes a great company swag item, whether you want to impress employees at work or their families and friends outside the office setting.
Moreover, the Klean Kanteen classic bottle is available in different colors, while maintaining a reasonable price. It keeps drinks hot for 20 hours and cold for up to 50 hours, which is great.
8. Bluetooth/Wireless Speakers (eg. Beats Pill + Speaker)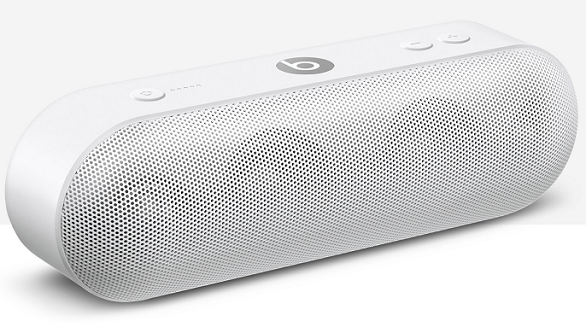 The Beats Pill+ Bluetooth speaker is priced more than average, but its features and design makes it 100% worth it as an employee swag item to show off at corporate meetings, on a business trips, or even on holidays with friends.
The Beats superb sounds quality along with in the gorgeous white or black speaker design will definitely impress everyone in the room, while also drawing attention to your brand.
Beats Bluetooth speaker's 12-hour battery life is also impressive, ensuring employees will stay charged on the go and will be able to use it during the whole business meeting or trip. You also get a quick charge in 3 hours using the Lightning cable.
Of course, the Beats speaker will leave a lasting impression on people.
9. Craft Cocktail Kit (eg. W&P Design Carry On Cocktail Kit)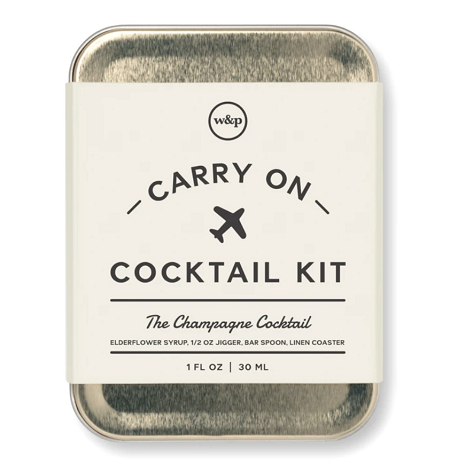 The cocktail kit is an awesome swag item for employees to have on a business trip to help them relax after closing a deal with a client or to celebrating a business achievement.
If your employees travel across the country or across the world to meet clients, this employee swag idea will definitely come in handy and make them happy. They will enjoy and love it when coming back home.
The W&P carry on cocktail kit comes with a premium box that looks even more stylish and cool. It will give employees serious swag on the plane or on the train. If employees are planning to celebrate their Friday night, it is a great addition to their happy hour after work.
10. Quality Travel Wallets (eg. Tanner Goods Travel Wallet)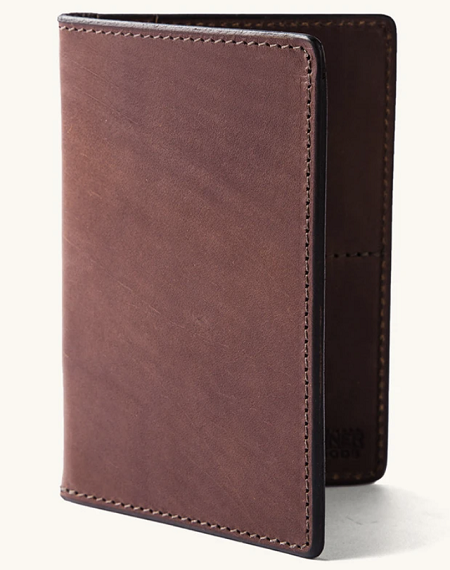 Tanner Goods have a reputation of being high-quality and premium swag items, and this travel wallet is no exception to the rule. It is made of high-quality English Bridle leather that'll impress anyone.
The wallet fits a small notebook and a passport. It also has 2 credit card slots and gives its owner some great swag on a business trip. Also, it is robust in addition to being beautiful and practical, which may justify the higher price point.
Obviously, a high quality travel wallet is an awesome company swag idea for employees, and also for high value customers. It will keep your employees organized on busy travel days thanks to passport compartments, hidden card slots, and more.
Bonus Company Swag for Employees: 
Fitness & Wellness Gear (eg. Fitbit Versa 2 Watch)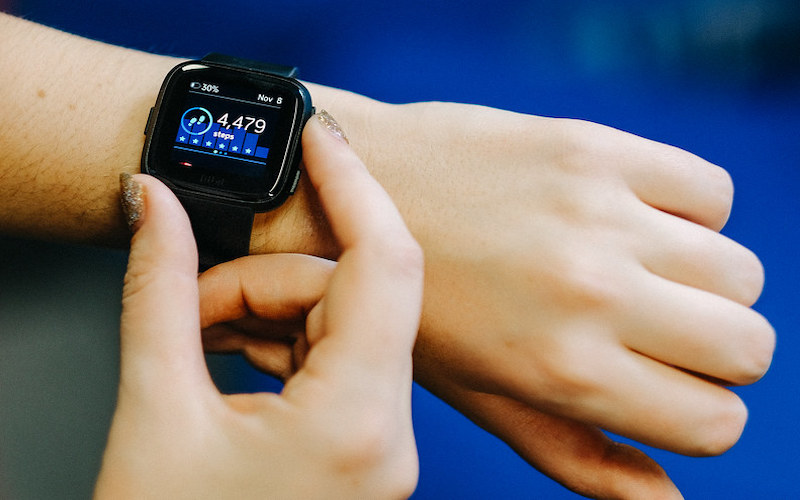 Promote employees' overall health with thoughtful wellness and fitness swag, ranging from custom yoga mats to muscle-building resistance bands and smart fitness tracker watch. 
Fitness and wellness swag demonstrates your commitment to wellness and helps to make prioritizing health easier for employees. When your team is healthy and fit, they can perform better and are happier.
Conclusion On Best Employee Swag Ideas
Thoughtful and practical employee swag items create positive workplace vibes, strong brand/company loyalty, and excellent team spirit in your company. The best company swag ideas for employees also show your employees and clients that you recognize, appreciate, and care about them. So, take your time and pick the best swag items for your employees.
Remember, when you're thoughtful and intentional with your company swag ideas and the promotional gift items you put your brand on, it is going to pay off in the long run. It'll foster a positive company culture, promote your brand or products, and boost your company's bottom line as well.