10 Fun Hobbies & Activities for Couples to Enjoy Together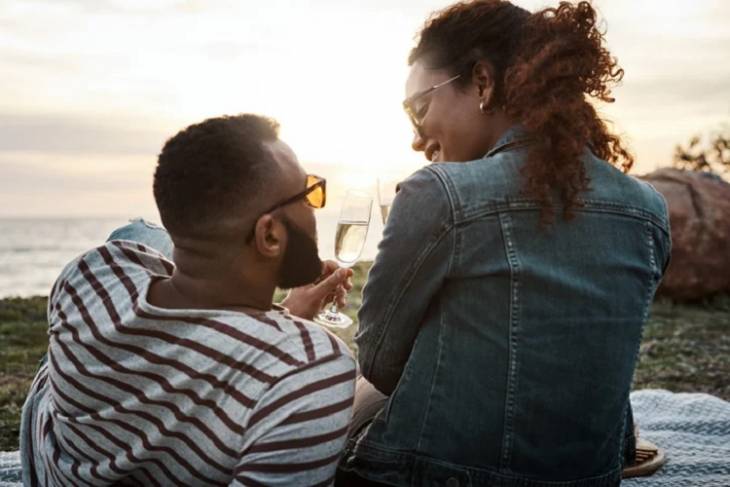 Truth be told, relationships can get boring. You can imagine how monotonous it can be to see and do the same things with one person 365 days a year. Yeah. That's a lot.
But the beauty of the couple's life is how they find excitement in the same person all year round. If you're in search of the secret formula, it's hidden right in engaging in fun activities with your partner.
Many couples want to maintain the same sequence of life routines, with no added spice or spontaneous actions. That's never going to help your relationship last long filled with joy and pleasure.
With fun hobbies and couple activities, however, you can turn your relationship into life-long companionship filled with joy and laughter.
Here are ten exciting hobbies you should try out with your partner today:
1. Join a Painting group
If you and your partner have awesome artistic skills, painting and drawing are great activities you may want to try together.
And even if you suck at painting, doing it with your partner can provide all the fun and laughter you need in the world.
By joining a painting group, you will meet very skilled people from all walks of life and make great connections, which may prove useful later.
2. Go Solo-Camping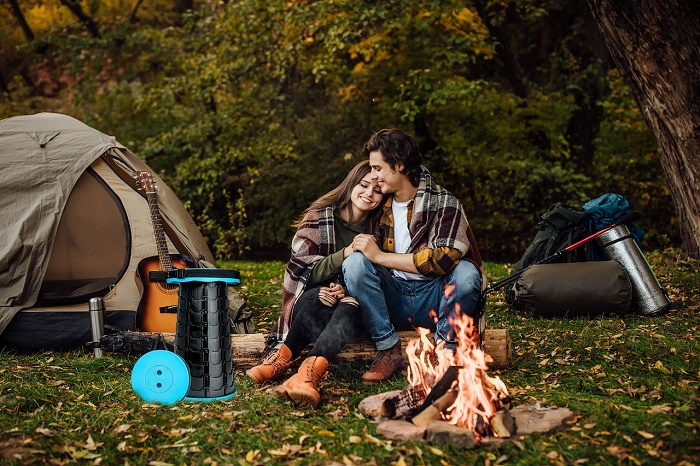 Every once in a while, every couple should take a step back from the jaded life of work, home and family duties and just make time for themselves—to reconnect and spark the romance.
Solo-camping is a great option for that. It helps you both to explore the natural world around lakes and the glorious outdoors nightlife.
While camping is among the best fun activities and hobbies for many couples, you need to select a great location and show up at your campsite fully prepared.
Camping comes with the awesomeness of small hunting, grills, stargazing, and more. You definitely can't miss something while camping that'll ensure you enjoy the activity together.
3. Join a Book Club
It may sound cliché, but studies show that books provide the same happiness boost as vacations. So, while it may appear that reading is a boring activity for nerds, there's nothing farther from the truth.
Joining a book club is a fantastic way to meet new people, share ideas, and get different perspectives on different issues, including building healthy and loving relationships.
You and your partner won't just be reading books, but you'll both also be getting a great opportunity to learn from others' experiences and discover your own true selves in the world of books.
4. Learn and Play Musical Instruments Together
As a couple, you can enjoy life with your partner by learning and play musical instruments together, composing new music, or singing along to your favorite songs.
Music evokes deep emotions that can strengthen your bond with each other and create fun shared memories. It's no doubt one of the best activities to enjoy with your love interest person.
The best part is that music as a hobby is a fitting activity for all seasons.
5. Host a Couples' Game Night or Dinner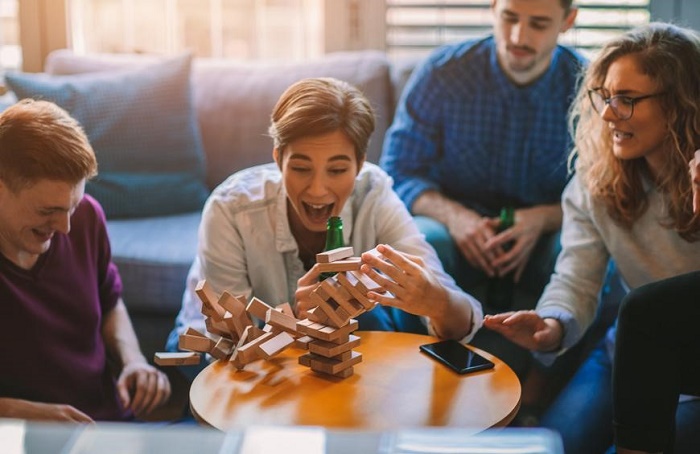 For some women, cooking and hosting guests is among the top activities and hobbies for them to do. So, if you're the extroverted type, you can plan a game night or a dinner with other couples.
It doesn't have to be a big event, just a small gathering in your living room with friends can do the trick. You'll connect not only with other couples, but also with your partner and learn from each other's experiences.
6. Go wine tasting
Wine has a very soothing effect on the body. And if your partner is a fan of drinks, going on a hangout together to explore different wines and drinking options together is always a great idea.
Generally, wine tasting sharpens your taste buds and helps improve your sense organs. You aren't just building a solid bond with your partner, but also enhancing your body functioning while at it.
7. Go hiking or bungee jumping
Contrary to popular beliefs, the more physical-based activities are not exclusively fun hobbies for men. They are fun activities that couples can engage in regardless of gender.
Nothing beats taking long walks with your partner or going on the most daring adventures like bungee jumping with them.
That way, you build trust with your partner and demonstrate to each other how much you both are willing to walk and do things together.
8. Binge watch a television shows
Bing watching new and favorite TV shows is an exciting hobby to do together at home, especially if you are introverts. Staying indoors should not be a barrier to enjoying the best time with your partner.
You can take time out to binge a television drama series, romantic comedy or even a thriller. You may also have date nights at a cinema or theatre to enhance your viewing experience and time together.
By considering 3-D cinematic experiences, or even join an acting troupe, that's a great way to take a break from the all too familiar Netflix and chill binge.
9. Buy and nurse a pet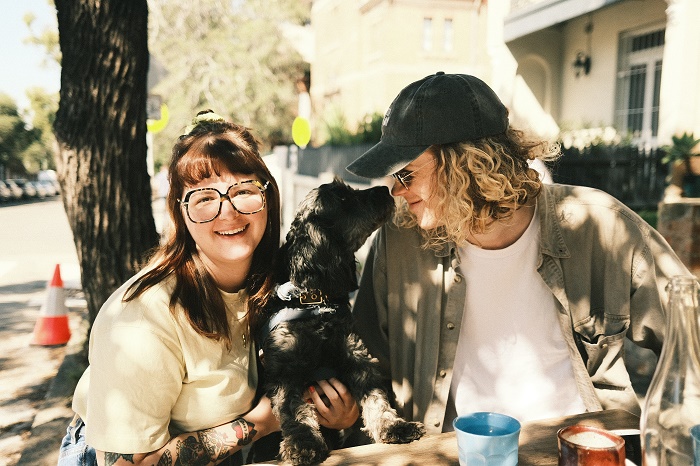 If you live alone as a couple, buying and taking care of a pet together can be a worthwhile and noble activity. Just remember to consider the cost of owning a pet.
Taking turns to care for your pet can be a great way to experience your partner showing love to something eles besides you. It's a wonderful way to learn more about each other by being pet parents.
Cats, dogs, parrots are wonderful pet choices you can explore.
10. Volunteer at a Charitable Organization
You can also volunteer at charitable groups as a couple. This way, you'll be able to give back to society, help people in need, and or protect and take care of the environment.
Community service can also be a fulfilling way to spend time with your partner, while also contributing to the good and betterment of the world.
Regardless of your personality types, there're a variety of fun activities and hobbies you can enjoy as a couple. Draw up a plan, agree with your partner, and start living a fun-filled life with awesome possibilities and activities.

You might also like...