Have You Seen The New Huffington Post? It Has Rebranded as HuffPost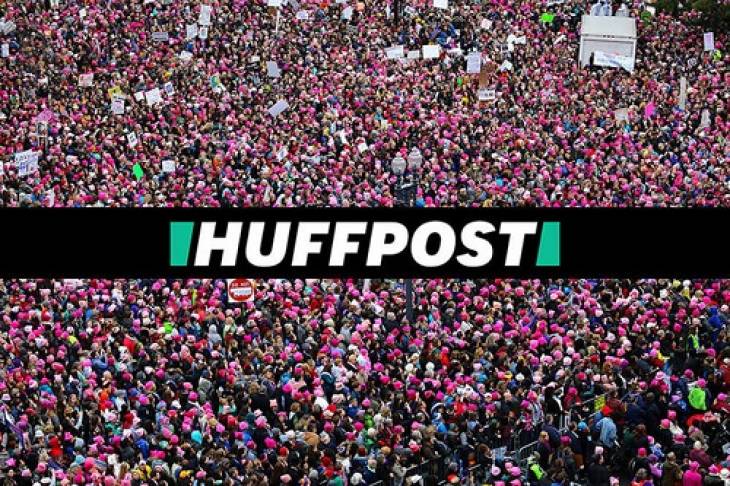 Barely a year after Arianna Huffington exited as editor-in-chief of The Huffington Post to go focus on her new health and wellness site, The Huffington Post site has rebranded.
The online news aggregator and blog Ms. Huffington founded in 2005 is now simply HuffPost, perhaps to stress the post-Arianna Huffington era. You can now stop calling it HuffPo or whatever else you abbreviated it.
To complete the transformation, HuffPost introduced a brand new logo, as well as a brighter neon version of its brand green. This is HuffPost's first redesign since it was launched 12 years ago.

The Huffington Post is Now HuffPost
According to Lydia Polgreen, the new HuffPost editor-in-chief, the rebranding was part of a move toward a new mission to "become better listeners" and build up trust with its audience. The newly imagined HuffPost wants to tell the stories of people who have been left out of the conversation.
"As one of the very first digital media organizations, HuffPost pioneered a journalism of listening through its vast contributor network," wrote Polgreen in a post on HuffPost announcing the rebranding.
"We're doubling down on our bold, splashy style, and serving up the news with a sense of humor, outrage and empathy," she said. "We're also taking the suggestion of our audience across the globe and formally adopting the shorter name they've called us for years: HuffPost."
Arianna Huffington "Loves" HuffPost Name Change
Following news of the revamp, social media was awash with people questioning whether the name change was a dig at Arianna Huffington. The former editor-in-chief was embroiled in controversy for insisting on not paying the massive network of contributors at the site for most of her 11-year reign.
Polgreen, however, said that is not the case. The incumbent editor-in-chief, who joined Huffpost after previously working as a journalist and editorial director at The New York Times for nearly 15 years, stressed that the name change is actually a nod to what readers call the site anyway.
"Everything that HuffPost is today stands on the shoulders of what Arianna Huffington built," Polgreen said. "So I think that it's in no way meant to diminish or distance us from that legacy because we're incredibly proud of it. But I think it's just trying to catch up with the times and how people now think of us."
Ms. Huffington also said she approves the name change and rebrand. She went on Twitter and tweeted her approval, saying she "loves" the new look.
Love HuffPost's new look. As it turns 12, great to see it growing up, continuing to evolve, but staying playfulhttps://t.co/13B7WobuEb

— Arianna Huffington (@ariannahuff) April 25, 2017
Jared Grusd, chief executive of HuffPost, also made a public statement, saying: "Today, we make a decided leap into our future."
Hopefully, this means HuffPost will start paying the thousands of unpaid contributors that write for the site and make the site's nearly 200 million monthly website visitors possible.
See Also: The Huffington Post South African Edition Launches, Breaks Ground in Sub-Saharan Africa.