Domo Business Data & Intelligence Cloud Platform: Why It Can Be So Beneficial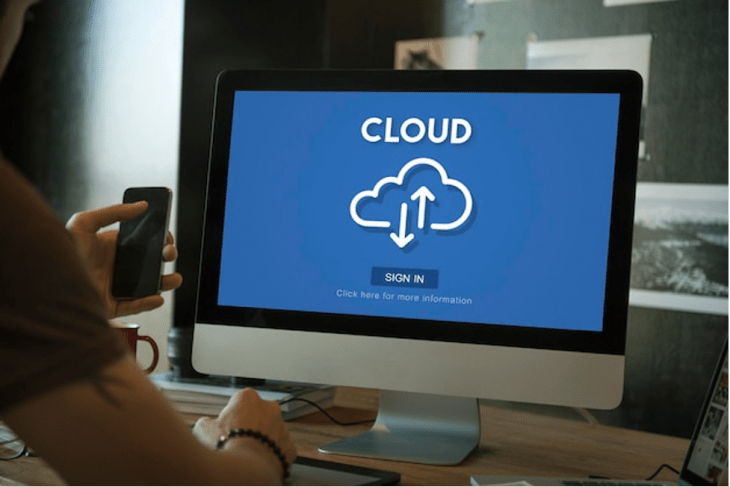 If you are a business owner, you know that data is essential. The more data you have, the more sound your decisions will be. 
That's why so many businesses are turning to data and business intelligence platforms like Domo business cloud platform.
The cloud data platform, among other things, allows business owners to connect to their data quickly and efficiently from any location where there is an internet connection.
In this article, we'll take a closer look at what this platform is and why the Domo business data cloud platform can be beneficial for businesses of all sizes.
We'll also highlight the benefits of hiring Domo business cloud platform consultants to streamline processes, and understand Domo pricing as well.
Let's dive in…
What Is a Domo Business Cloud Platform?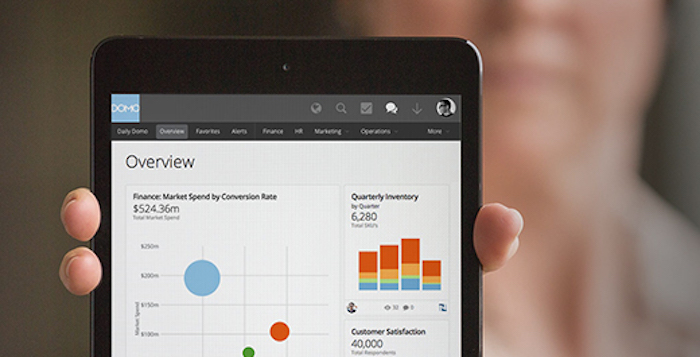 Domo is a cloud-based business intelligence and data platform that enables users to collect, manage, and visualize data from various sources.
The platform includes a drag-and-drop interface, making it easy to create custom reports and dashboards. It also offers a variety of pre-made templates and "packs" that provide users with ready-made solutions for specific problems or industries.
So, whether you're looking for a simple way to track sales data or a comprehensive solution for managing your entire business, Domo is an excellent option.
The cloud platform also offers a wide range of integrations with third-party applications to make it easy to connect all of your data in one place. 
And those are not the only benefits you get with this platform.
Benefits of Domo Platform
The Domo cloud platform, as mentioned above, is designed to help businesses of all sizes manage their data and analytics needs. It offers a variety of features, including user management, data visualization, data warehousing, and data integration. 
Moreover, Domo provides a wide range of applications, including marketing, finance, sales, and operations. This allows businesses to integrate data from anywhere and create app-led workflows to tackle any business challenge.
While there are other business intelligence (BI) platforms that offer similar solutions, like Tableau, Domo presents several advantages over traditional BI platforms. For example, Domo is very user-friendly and easy to use, making it ideal for businesses that lack the resources or expertise to implement a traditional business intelligence platform.
Domo is also more flexible and scalable than traditional business intelligence platforms, featuring hundreds of data connectors to cloud and on-premise datasources. This makes it well-suited for businesses that need to change their data and analytics needs rapidly.
Also, Domo's cloud-based architecture makes it easy to implement, use and take immediate action, making it an attractive option for businesses looking for a cost-effective way to improve their data and analytics capabilities.
Additionally, Domo offers training tailored to the client and end users, including self-paced training, virtual instructor-led training, in-person training, train-the-trainer, as well as various levels of proficiency certifications.
You can even get additional help regarding integration, client training, pricing, and more from Domo certified consultants. And there are some solid reasons why you should consider hiring Domo consultant to incorporate the platform into your business and make the most of it.
Why Hire Domo Consultants?
Here are five reasons to consider hiring a consultant for your business: 
Save Time Domo consultants are experts at managing and analyzing data. They can quickly identify areas where your business can improve and make recommendations for change. This can save you valuable time that you can use to focus on other aspects of your business.
Improve Bottom Line: Consultants have a deep understanding of how businesses operate. They can provide insights that help you reduce costs and increase revenue. 
Take Better Decisions: They can provide data-driven insights that help you make informed decisions about your business.
Stay Ahead of the Competition: Domo consultants can help you track your competitors' data and performance to stay ahead of the curve.
Scalability: Consultants can help you implement Domo solutions that save time and money so that you can focus on growth. 
In Conclusion
Business data and intelligence platforms like Domo can be very powerful tools that help your business thrive in this digital age by leveraging data intelligence.
If you are looking for a way to improve your data management, Demo offers real-time reporting, instant alerting, AI-driven predictive insights, mobile app, and an app framework to take immediate action on insights. You can even hire experienced consultants to guarantee success.