7 Keys for a Better User Experience on Your Company's Website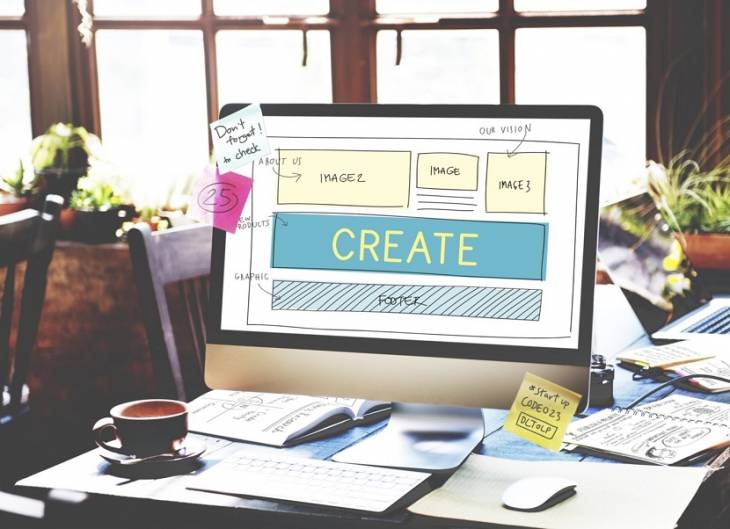 The average person only spends a few seconds on a webpage before forming an opinion about a company. You don't have too much time to make a good first impression.
If you don't have a great website design and quality interface that welcomes a pleasant user experience, you can kiss your site's page views goodbye. 
A user needs to be able to navigate through your site and find out what your company is all about seamlessly. They're also not going to spend a whole lot of time waiting for a webpage to load.
These aren't the only things you should keep in mind when creating your website.
Here's a handy guide to learn how you can improve your business or company website's user experience, increase customer satisfaction, and rank high on search engines like Google.
1. Perform Thorough User Experience Research
Every good web design begins with thorough user experience research. You need to know who you're designing your website for before you start sketching out ideas. 
Many business owners conduct this research by creating a buyer persona. This will allow you to explore where your ideal client is from, find out what they care about, and determine what device they'll be visiting your site on. 
After you're done with your user persona, take a moment to research your competitors. What has worked for their site and what ended in a total bust? 
2. Incorporate White Space
Many business owners are scared to have white space on their site. They view it as a wasted potential that could be used to do more advertising. We're here to tell you that white space is fine—it's great for user experience (UX). 
When creating a website, the basic rule of thumb is to make things as simple as possible. If you have a bunch of clutter going on, it will be harder for users to navigate their way through to find out what your services are. 
So, leave a little bit of space between lines of text, keep your related content grouped close together, and let there be white space in the margins beside your text. It will be a lot easier on your visitors' and potential client's eyes. 
3. Speed Things Up 
The average user will only wait two to three seconds for a page to load before they dip out. Most people browse through sites when they're waiting in line at the grocery store or doing some other activity. So, they don't have a ton of time to wait. 
The good news is there are tons of ways for you to increase your page speed. Compress all your images before you upload them to your site.
Remember when we said simplicity is king? Every single thing you have on your page sends a download request. The more cluttered your website is, the longer it will take for the requests to go through and load the page. 
Also, choose the right hosting option for your site. Cheaper will save you money, but it's not always better for website speed. These are only a few ways to improve your website speed. 
4. Add Calls to Action 
What are your customers visiting your site for? Is it to buy a product? Hire you for a service? Whatever it is, you need to have an attractive call to action (CTA) that leads them there.
Simply having a "Go here" button, isn't going to help you much. The client will feel like you're trying to sell them something, which doesn't go over well. 
You need to dress that button up a little to make the client want to continue. This is where the basic rules of color psychology come in. You can invoke different emotions in your client based on the color of the button. 
The next thing is your wording. Don't ever actually use "go here". It needs to be a little more exciting than that if you want to grab attention. 
5. Bullet Points Are Your Friend 
Nothing will lose a user's attention faster than a huge information dump. They're not going to want to read paragraphs of text to find out what you're about. It's too much. 
The problem is that you still need to get the information across. We're here to introduce you to a revolutionary invention called bullet points. 
Using bullet points will allow users to skim through any major information faster. They also allow some creativity. 
You don't have to display your information using the traditional dots. You can use fun shapes and images that are relevant to your message as well. 
6. Choose Your Images Wisely 
Stock images are an easy and safe go-to for your site. The problem is that they're not that personable.
The second a user spots a stock image that they've seen on a million other sites, their trust in you will go down. You're just another company offering the same things that any other company does.
If you can afford it, make a point to hire a graphic designer to create unique images for your site. Using your own images will make you come across as a lot warmer and less robotic.  
7. Ask Users for Feedback 
Finally, not everything is set in stone just because you clicked the "publish" button. There is always room for improvement.
Create polls on your website to find out what users like and don't like about it and then make changes accordingly. 
If someone has a problem with your site, they'll most likely comment about it. Be on the lookout for these comments so you can fix things. 
If you feel like creating polls would be a little too much, you can also use session replay. Here's a handy guide that can teach you all about it.
Great customer experience drives sales and loyalty.