People Branding: The Power of Wearables for Increased Brand Awareness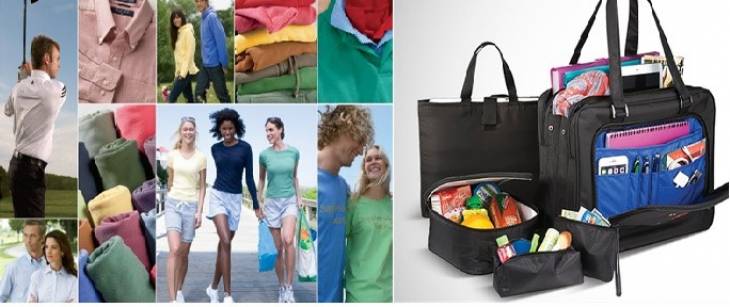 Are you serious to increase your brand awareness and exposure?
If you are, then digital marketing and strategic product promotions are essential for success. Think about tapping the power of creative marketing and promotional methods like designing custom labels and bookmarks, mobile geofence targeting and guerrilla marketing tactics.
But, of course, you probably already have your own ways of marketing and promoting your business. However, did you know the use of wearable products can be another powerful marketing strategy for business growth and increased brand awareness?  
When used correctly, branded wearables can push your brand awareness and sales to new heights.
Wearable Products Ideas to Boost Your Brand Awareness & Sales
Here are some wearables ideas that you can use for your business promotion:
1. Employee Uniforms
Is there a dress code in your organization? If yes, using the uniform will be an excellent idea to promote your business. You can ask your employees for attaching custom labels to their uniform. With this, your customers will come across your company logo very often.
The more they see your business logo and name the more they feel associated with you. Here, it is essential that your staff should behave in the right way while having your company logo on their attire.
Ask your team members have professional looking and clean uniforms to get more positive exposure.
2. Fitness Trackers
Technology has good penetration in our daily life. People use it often. Health conscious people put on fitness trackers. Such wearables bearing your company logo can give customers information about your business apart from making them aware of their varied fitness levels.  
You can find professional label designers like iCustomlabel online that can help you make branded stickers that can be attached to wearable gadgets.
3. Name Tags
Many businesses have no dress code for their employees. If it is with you too, you can get stickers designed. These labels will have your staff name and company logo. You can ask your employees to attach the name tags to their t-shirts or caps. With this, your staff will give maximum exposure to your business brand during their travel from home to office and vice versa.
4. Logo Stickers on T-shirts
Most people prefer to wear t-shirts in their professional as well as personal life. You can use this garment for the promotion of your business.
Get in touch with a professional designer to have custom stickers on t-shirts. Such t-shirts can be used in several ways. Your staff can put t-shirts on at public events. You can gift t-shirts with your company logo to your customers. People will thank you for such useful presents from your organization.
The money you will spend on this will come to you in the form of increased brand awareness.
5. Caps & Hats
People love to wear caps to protect themselves from the scorching sun, or show their style. Hats or caps with your company logo and name will help you make people aware of your business brand.
You can offer your custom caps to clients who come to you for business dealings, from children to the old. They will love wearing your thoughtful caps during their outdoor activities.
6. Silicone Bracelets
Personalized silicone bracelets are a great promotional product for organizations looking for a cost-efficient way to advertise their business and people can love wearing.
Customized silicone bracelets are the perfect wearable product if you are looking for the one that can be worn in a trade show and used in sponsoring a community event or give away in your company.
Personalize these bracelets well if you want your customers would wear and showcase your company.
7. Local Sports Uniforms
You know, sponsoring a local sports team will help you earn a lot of recognition and support from your community. For sponsoring a team, you just need to have uniforms with your business name and logo. You don't need to sponsor famous teams that will require you to invest a lot.
Go for a semi-pro team. You can choose a sports team at school or college level competitions. In such a game event, there is a huge crowd of parents and other related persons.
With this strategy, you can not only give back to your community, but also enhance your brand awareness in and around your business city/town while at it.
8. Bags
Most people carry a bag when they go to buy grocery and other household items. You can use bags for your company promotion, as well. Just give customized bags to your customers as a thank you gift when they have business dealings with you. Your company will get free marketing and exposure whenever your customers use those bags for shopping in their local markets.  
9. Pet Apparel
Many people take care of their pets as much as they do of themselves. They cover their pets with suitable wearables, for example during the winter months. Leverage this practice among pet owners and make pet apparel. Use the apparel as a marketing tool for your business promotion.
Customize pet apparels and offer them to your customers who love their pets a lot. Your clients will be happy to see such a useful thank you gift for their pet from you. And they will become advertisers for your company when they take their pet for a walk in the morning and evening.
Have any more ideas for branded wearables you can offer. Share in the comments below.