Together Is Better – A Little Book of Inspiration by Simon Sinek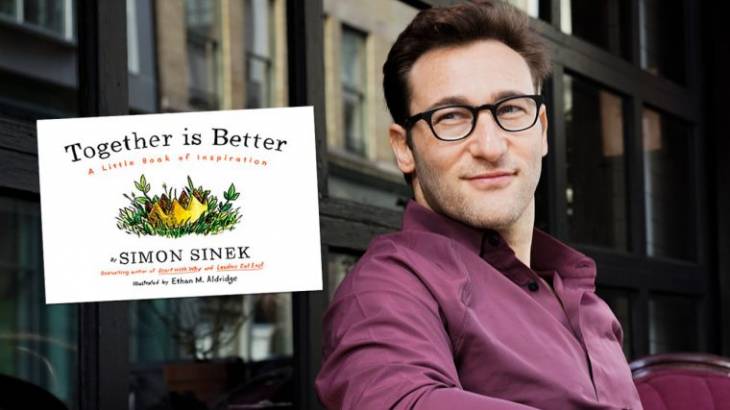 Simon Sinek is known as an unshakable optimist. He believes in a bright future and our ability to build it together. Described as "a visionary thinker with a rare intellect," Simon teaches leaders and organizations how to inspire people. He holds a bold goal to help build a world in which the vast majority of people go home everyday feeling fulfilled by their work.
Simon is leading a movement to inspire people to do the things that inspire them. In late 2016, Simon's new book, Together Is Better: A Little Book of Inspiration, debuted at #7 on the New York Times Bestseller List. In this beautifully illustrated little book, the New York Times bestselling author inspires readers to seek out a brighter future — and build it together
The author uses a combination of inspiring quotes, storytelling and commentary to implore readers to ask for help, help others, and discover their own courage through a charming story about change. A delightfully illustrated fable about a boy who takes a stand for what he believes in on the playground serves as the backdrop for Sinek's broader message: we are more likely to overcome our struggles to find what we are looking for when we are willing to take others with us on the journey.
As the Hardcover edition points out, Together is Better is filled with profound little lessons, including:
"A team is not a group of people that work together. A team is a group of people that trust each other."
"Fight against something and we focus on the thing we hate. Fight for something and we focus on the thing we love."
"We'd achieve more if we chased the dream instead of the competition."
This is the kind of book you'll give to your friends, family, and colleagues who have started asking their own questions about what a more joyful and purposeful work life could bring.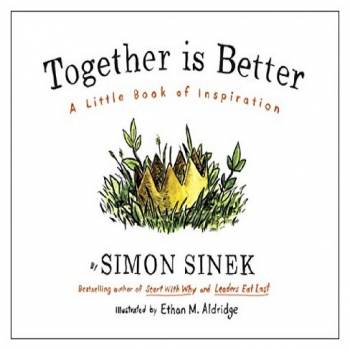 Buy Now: $14.95
Amazon.com