5 Ways to Use Technology In Meetings to Increase Efficiency & Productivity
Organizing and running effective and successful business meetings is often easier said than done. While meetings are a necessary part of effective communication and collaboration, they can also easily become a burden for participants if not planned properly.
In the past, business meetings simply entailed the distribution of a paper agenda, with participants taking written notes accordingly. Once the meeting ended, it was often difficult to assess how things had gone. This made it difficult to get the information you needed to improve operations.
However, with advancements in technology, things have changed. Instead of relying solely on flat verbal presentations in meetings, technology can facilitate more effective meetings and collaborations, helping to seamlessly transmit and manage a wide range of communications and concepts in meetings.
If you'd like to take advantage of technology and improve your meetings, there are many methods and tools available today that you can use to take your meetings to the next level.
Top Ways to Enhance Meetings with Technology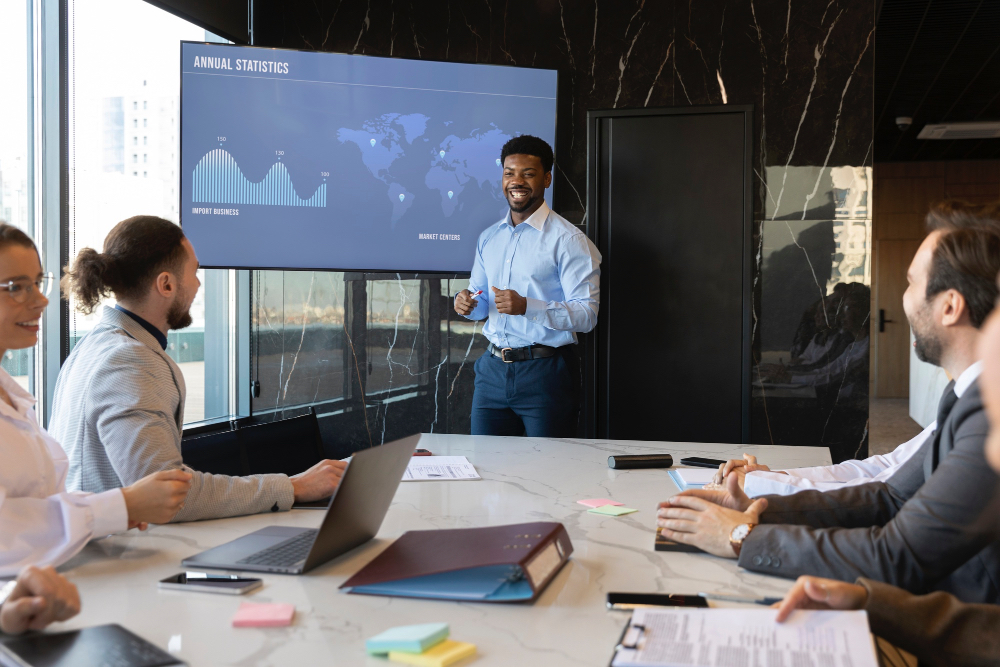 Here are some of the top ways (and tools) you can use to improve your meetings and make them more efficient and productive:
1. Capture More Ideas in Real-Time
One of the biggest flaws in business meetings is that participants often serve little more purpose than the public. Tech tools like GoWall are changing this, giving participants the resources they need to contribute to a meeting without being disturbed.
As concepts are communicated, participants can add their thoughts to a 'wall of ideas' in real-time. Others can see these notes and naturally be inspired to contribute. The end result is a more engaged audience and improved productivity.
Employees feel they are contributors in this situation. Therefore, they are enthusiastic about future meetings. This kind of technology can be used for both on-site meetings and meetings with remote staff.
2. Facilitate Better Feedback Loop
When a participant considers giving feedback or making a comment, you probably think about the questionnaire titled "How was our presentation?" that are found in many conferences and seminars. However, tech solutions like ParticiPoll provide a survey tool for meetings of all sizes. This includes standard staff meetings.
The survey can be incorporated into a PowerPoint presentation. This way, you can invite the participants to evaluate each presentation and provide feedback at the end. It can also include surveys within the presentation, making participants evaluate different things in real-time.
This type of tool is perfect for companies that regularly make presentations for remote participants. You can collect votes from your entire team and utilize that information once the meeting is over. Not only will you see the results of your live polls, but you can also access all your surveys thereafter. This will help identify trends, so that meetings can be conducted more efficiently.
3. Conduct Meetings On Your Website
Your website is a great platform to conduct business dealings. A live video link on your website (or even mobile app) will provide a means of connectivity for both you and your business associates to engage in productive business meetings, even if you're on opposite sides of the planet.
Conducting business meetings on your website attracts more traffic and gives your business partners first-hand insight into the products and services your company offers. Using a business website also makes it convenient to highlight any company initiatives whenever you're hosting meetings.
In certain cases, business meetings can be conducted with top management executives on your website, particularly when you're on business trips. However, to serve as an effective medium for business meetings, your website must be optimized for speed so it loads fast and user-friendliness on both desktop and mobile devices.
Fortunately, this can easily be accomplished using various website plugins and tech services like WP Rocket and NitroPack to get a fast, responsive site. WP Rocket, for example, offers an all-in-one caching solution with a user-friendly interface and advanced features like lazy loading and database optimization for a fast and optimized site.
4. Enable Virtual Collaboration
Popular virtual collaborations solutions like Zoom and Google Meet have revolutionized video conferencing, facilitating the launch of virtual meetings in which everyone participates.
The Google tool, in particular, has evolved over the years, adapting to the ever changing needs of companies that use it. Similar to many other collaboration tools, Google Meet allows employees to easily switch from text chat to file sharing and video chat.
An advantage of Google Meet is that many people already have a Google account, meaning they can join without registering. They can also access other Google collaboration tools within the platform, including Gmail, Google Calendar, and Google Docs.
Cisco WebEx has also expanded its offer over the years to help users move easily between chat rooms, make phone calls, and video chats. These tech features facilitate seamless remote collaborations and virtual meetings not only with current employees, but also with other external sources such as customers and contract workers.
5. Digitize Idea Generation and Whiteboarding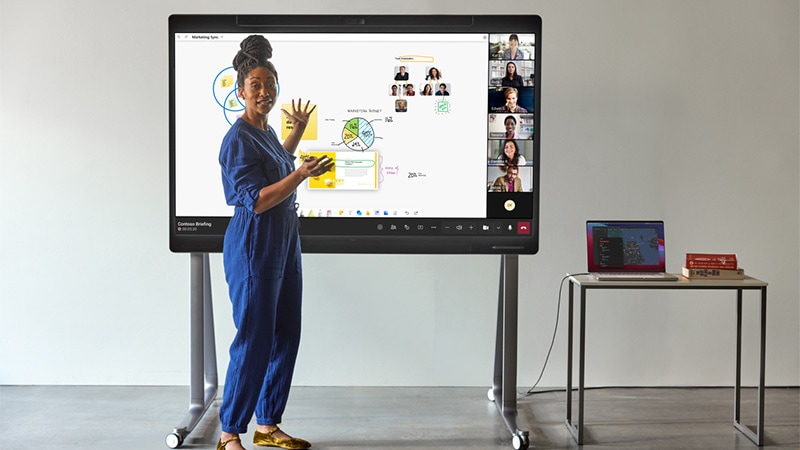 Collaborating on a brainstorming session using a whiteboard (or whiteboarding) in physical meeting rooms is a way to generate valuable ideas and boost productivity in a business​​​​​​. You are able to tap into the experience of an entire team, since one idea can easily feed another.
However, being in front of a whiteboard with an erasable marker brainstorming ideas is not always the best option for many companies, considering that some workers may be working remotely and customers often participate via phone. Luckily, a whiteboard software application can be a solution, providing the ability to demonstrate concepts digitally on a smart screen.
Popular whiteboarding applications such as Cisco Spark Board incorporate features like screen sharing to allow different team members to participate in whiteboarding even when they are not physically present in the meeting. This comes in very handy for brainstorming with remote workers, as well as clients who want to talk about concepts and cannot attend company meetings.
Moreover, with whiteboarding apps, you get automatically amplifying and voice modulating so that all meeting participants sound great in meetings. All information can be saved to the cloud for later, meaning your team can pick up where they left off in the physical room, continue working anywhere, and use the data to inform decisions on similar projects in future. 
In Conclusion
Whether you choose one particular technology tool or a combination of multiple tech solutions, it's important to create an environment that helps you manage meetings more efficiently. By incorporating technology in your meetings, you will discover that colleague and employees are not only excited about upcoming  meetings, but also more productive.