Master the Art of Storytelling to Make Your Marketing Campaigns Pop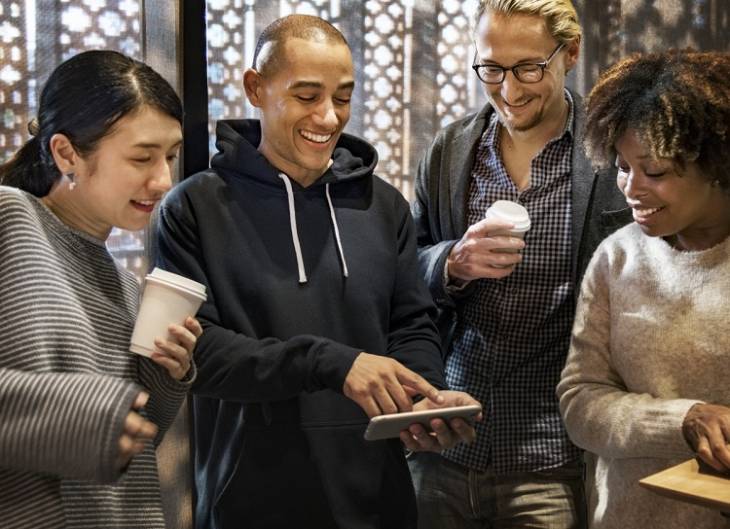 Every now and then, we see new marketing techniques and crafts making space on social media and other platforms to market products and services. We saw it when marketers started to focus more on visual imagery rather than textual methods to promote a product.
Now, there is an emphasis on visual content to interest audiences. We've seen videos make much more interesting content and an informative one at that too, which is why companies and marketers are using the 'live' video option on Facebook to interact with customers and share news in real time.
Storytelling, through a mix of text and imagery, has also gained huge prominence as a tool of marketing. Social media marketers use this technique to create a compelling story that gives the viewer a deep insight into what the product is all about.
Rise of Storytelling in Marketing
According to industry analysis, storytelling has only begun to be used as a marketing tool and will be a major marketing technique in 2019 and beyond. This is because modern consumers are becoming increasingly less moved by standard banner advertisements and old-fashioned sales promises.
If you have an adept hand at this technique, it will help your brand aplenty. You will give yourself a marked edge in today's highly-competitive business space with storytelling.
Here are a few things to keep in mind if you are planning to go down the storytelling road in marketing:
1. How to use story telling
Check out Facebook pages like Humans Of New York, and you will understand how storytelling is a brilliant concept. Each time a story is updated to the Page, we get to read about someone who had a unique experience in life and has some words of advice for other people.  

This is one of the best examples of proper use of storytelling on social media.  
Adapting to the trend, many companies have started using the same method on Facebook and other social media platforms to give the viewer an insight into the company and enhance the brand image.
If you are looking for a way to promote your brand, start by compiling videos of employees and customers sharing their experiences. This will give users a genuine outlook of what your company is all about.
2. Stop hiding your personality
This point can't be overemphasized in terms of storytelling. When advertising products and services, a company is trying to portray the features of those and not the values the company holds. A company has to come out and show the values it holds and the efforts they put in to make customers happy.
FedEx did this to show how many people are involved in delivering a package and the routine they go through. Basically, they traced the journey of a package with people involved. This went far in showing the people the efforts they put in to deliver an excellent service. You can take a leaf out of their book and create your own storytelling campaign telling people about how the idea of your brand was conceived and the efforts put in create a brilliant standard of service.
People connect to brands that hold the same values as they do. Apple is a favorite among millennials because it seems to depict the most advanced and sleek technology in the market. Millennials always crave top-of-the-line products, and Apple very well gives them what they want.
3. Draw content ideas from your community  
To be a good storyteller, you have to use storylines that come across as genuine and heartfelt to effectively connect with people. This will require you to search for original experiences and stories worth sharing from within your community so people can connect with your brand and messages.
Nothing is better than using content from your community, where community means your employees, customers, and locations you serve at. Look at AirBnB, as an example. The accommodation-sharing company keeps sharing stories of people who used AirBnB when travelling and had a good experience. This is the best method of storytelling; it instantly enhances brand image and promotes your product.
People connect to such stories because they are original and are not a self-promoting advertisement.
4. Stand up for something you believe in
Nike went this way with the Colin Kaepernick Ad; they stood up for equal rights at the time when supporting Colin Kaepernick was considered a dangerous move for any company.
Nike created a video advertisement featuring Colin and then Colin Kaepernick posted a picture with the hashtag 'Just Do It.' It helped increase the revenue of the company and made a remarkable statement in terms of how far the company would go to support sports and issues related to human rights.
As a brand, you can go on to support a social cause and it will make the customers see the values you hold. You may be criticized for it, but people will respect you for having a stand. More people love it when the companies they buy from, go on to work for causes the customers believe in.
5. Be consistent
A brand needs to be consistent with their posts everywhere, even on different social media platforms. Here, a consistent social media strategy needs to be worked and applied. This is done in order to maintain a theme that is recurring and connects with the customers.
The more people see your stories, the more they recognize you for the values you hold. Your writings should also be in accordance with what you are trying to portray. If you are writing customer experiences, it should be written in a heartfelt way that makes the user really think about your brand.
Conclusion
Storytelling is an art and quite frankly, an indispensable one for executing impactful marketing campaigns. As we have already seen above, social media can be used to create a narrative that is engaging and interesting to the users. Storytelling makes people stop and have a look into what a company or brand is all about and if it is just another money-hungry entity in the market.
TOMS, the shoe brand, created a story where it asked the customers to spend a day without shoes. This made the customers realize how important shoes were in life. TOMS focused on the poor children living without shoes and how it will donate a pair each time a customer buys one. This was an excellent storytelling technique you can employ to make users interact with your company and its cause.