Al Gomez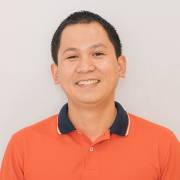 Al Gomez is a digital marketing consultant. He is the President of Dlinkers, a digital marketing & consultancy. He specializes in SEO, PPC, & web development since 2008.
Al has over 10 years' client digital marketing experience and has helped businesses such as Dr. Berg, Patexia, Panel Wall Art, the Ritz Carlton, and countless others use the web to drive online visibility and generate leads.
He has also started, developed, and managed an e-commerce website -- Unlideals.com and an SEO website, Alseoperth.com.