The Pros of Classroom Lecture Capture In the Education Sector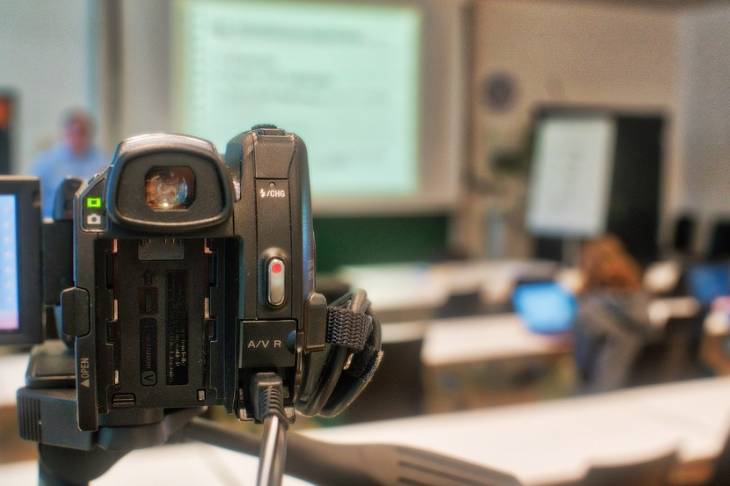 Gone are the days when physical classes were the only means of gaining an education. In today's digital and technological era, one can gain an education with the help of eLearning platforms.
The eLearning industry is getting larger by the day, with teachers and institutions now recording their classroom lectures for further repurposing and broader dissemination of knowledge.
The COVID pandemic has also led to an increase in demand for educational videos and classroom lecture recordings as physical classes were suspended. Due to the many benefits of capturing classroom lectures on video, institutions are investing in modern equipment and platforms for lecture capture.
Live lecture captures are not only beneficial to educational institutions, but also to independent educators, entrepreneurs, and other stakeholders who record live lectures for further use.
While the eLearning industry is still growing, the benefits of live lectures and lecture capturing are irrefutable. But before we get to the benefits of lecture capture and classroom recording, lets first explain what to capture a live lecture means.
What It Means to Capture a Lecture
Lecture capture refers to recording classroom lectures to distribute them digitally. Teachers can use cameras or any other technology for recording classroom lectures. This is a broader definition of lecture capture as it also refers to a feature of educational platforms.
Whatever the technology used for lecture capture, its purpose is for distributing the recorded live classroom session. With lecture capture, institutions/teachers/individuals can make the study material more accessible to students.
The rise of remote learning has led to a huge demand for capturing classroom lectures. But, as with most things in life, there are also some disadvantages of recorded lectures.
For one thing, recorded lectures cannot replace classroom instruction fully. However, recorded lectures can be used to improve the learning experience, especially when used in concert with classroom instruction whenever possible.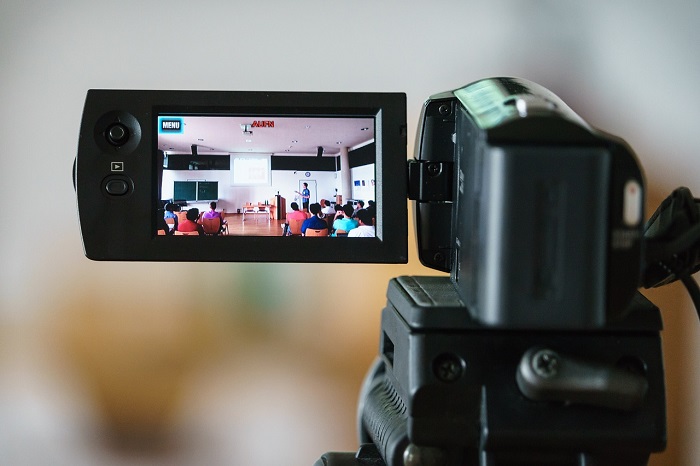 How Do Lecture Recording Work?
Recording classroom lectures as videos or audio and making them available for students to review after the class is pretty straightforward. You simply record the video (with permission, of course) using a recording device and software and make it available in digital form or softcopy.
Lecture capture allows students to replay lectures so they can carefully review the material they need to succeed. The required steps to set up for a successful lecture capture are:
I. Find a Recording Space
Generally, you need a recording space for shooting lectures quickly. You can create a mobile video recording setup that can be used for recording classroom lectures.
Some institutions also invest in a recording studio to waste less time in prepping up. You need to find the right space so you can create professional learning videos quickly. You can choose a quiet room/hall with no disturbances from exterior surroundings. People chatting in the background or siren noise will not make your educational video appealing.
Before recording lectures, make sure that there is a minimum distance of 3 feet between the camera and lector. If the recording camera is close to the lector, it can create hard shadows which would not be pleasing to viewers.
II. Set the Recording Stage
Once you have found a perfect space to capture lectures, you need to make sure it is free from any kind of disturbances. Don't select a room for recording your lectures in which the voice echoes. You need to set your recording stage so it has no audio/video interruptions.
The benefits of video lectures are fully tapped when your content is professional and original. You can prep your recording stage by turning off fans, air conditioners, or other noisy electrical appliances. You can also hand curtains in your room to remove the echoing effect of voice.
III. Position the Recording Camera
Many people use a webcam or a smartphone to record their lectures. However, you may invest in a better camera for more professional recording of live lectures, like a DSLR or a camcorder.
You can also buy a tripod and place your camera across your desk for better visibility. Make sure that your camera lens is at your eye/head level.
These little preparatory tasks will definitely add a professional touch to your educational videos.
IV. Setup for Audio Recording
In an educational video, sound and visual effects go hand in hand and are vital. Make sure the lector is clearly audible to the viewers.
For that, you can invest in microphones that offer high audio quality. You can also use a lapel mic or a shotgun mic for ensuring better audio quality in your educational videos.
V. Set up Your Lighting
Don't forget to take care of lighting during a lecture capture recording. Some people feel that natural lighting is best for capturing classroom lectures. However, you can also add exterior lighting to improve the visibility of your video lectures.
If your lectures are long, then natural lighting may not be ideal for you. That's because natural lighting is subject to change per weather conditions, which could be in a problem. In this case, you can block natural lighting with curtains to ensure better visibility of your educational videos.
So, What Are the Benefits of Recorded Lectures?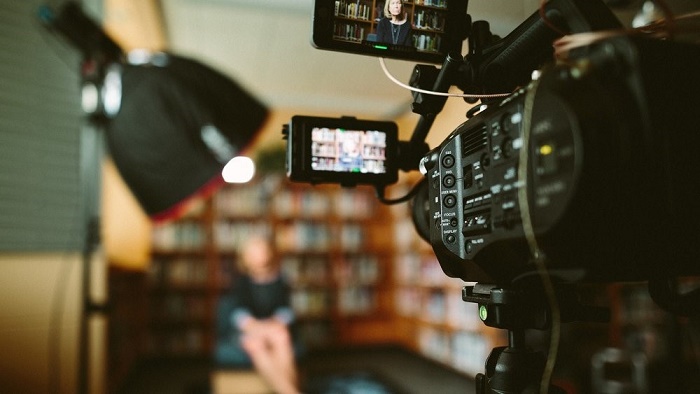 The benefits and value of lecture capture include:
1. Enhance Visual Learning Experience
Research has found that 65% of people learn better with visuals. Visuals tend to have a strong impact on the human minds. As such, for a better visual experience, ensure your lecture contains flowcharts, descriptive illustrations, graphs, photos, etc.
Because lecturers and educators cannot draw all the different types of visuals in a physical classroom, they can offer them via an online education platform. Once you have recorded the classroom lecture, you can add engaging visuals during the video editing process.
2. Enhanced Availability 
With recorded lectures, you can ensure that students will have access to study materials outside the classroom too. It's difficult to provide the same classroom lecture again just for a few students who did not attend the lecture for various reasons.
With lecture capture, you can ensure that your students can view the same lecture multiple times, as much as they want. In fact, many learning institutions today are introducing the concept of flipped classes and providing students with recorded lectures.
In flipped classes, students view the live lecture at home and the classroom time is reserved for discussions and assessments.
3. Enhanced Student Engagement
One of the main benefits of lectures capture is that it increases student engagement.
Many educational video platforms allow students to ask a question to the instructor in between a live lecture.
You can also embed a quiz between your video lecture to increase student engagement.
4. Improves Two-way communication
Lecture capture can also be used to provide personalized videos to your students. Another benefit of lecture capture and sharing online is that it enhances the teacher-student relationship.
Online educational platforms use interactive buttons to force two-way communication in online classes.
5. Better for Backtracking
Recorded lectures can be used for providing remedial classes to weak students. Students can backtrack a classroom lecture and can clear most of their queries.
That saves time for students and teachers in physical learning institutions and online session.
6. Enhanced Accessibility
You can add captions and subtitles to your recorded lectures for better accessibility. You can even allow students to control the playback speed based on their preferences.
With multiple usability options, students can easily choose the right accessibility options tailored and personalized to their particular needs when learning via recorded lectures.
7. Encourages Active Learning
Interactive features on online educational vide platforms allow students to actively interact with the lecturer, which creates a nice active learning environment for students
That involves actively engaging students with the course material through discussions, problem solving, case studies, role plays, and other methods available on lecture recording platforms.
Recorded lectures can be very helpful for students missing classes due to various reasons.
8. Better Understanding of Concepts
Students do not need to make notes while listening to the professor in a captured lecture. They know they can always watch it again to clear any confusion. Because of that, students can focus on the concept that is being taught instead of making notes.
All in all, lecture capture offers a host of benefits today, especially where a combination of classroom lectures and recorded lectures are used to enhance the learning experience.