YouTube Is Rolling Out a New Website Design, Invites Users to Give Feedback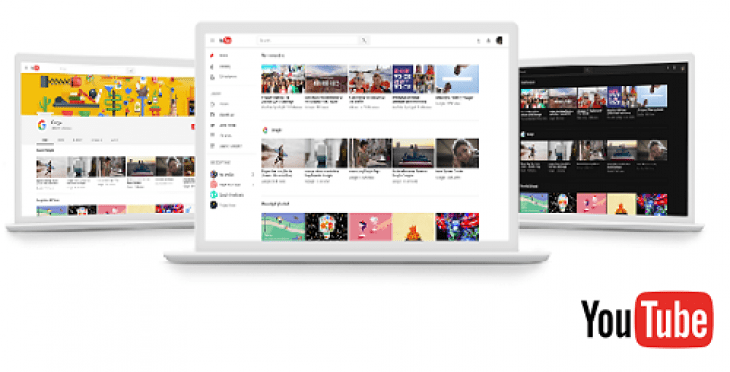 After more than a year of testing, YouTube this week announced it is opening up a preview of its new website design to a small group of people from all around the world to get feedback.
The new website design for the desktop experience features infinite scrolling, end-to-end user profile banner, and a larger hero video on a user's profile page to highlight your favorite videos and creators while making YouTube easier and more fun to use.
"While we hope you'll love what we've been working on, we're also really excited to involve the YouTube community so we can make the site even better before sharing it more broadly," wrote Brian Marquardt, Product Manager at YouTube, on the video site's official blog.  
YouTube Redesign for Computers and Laptops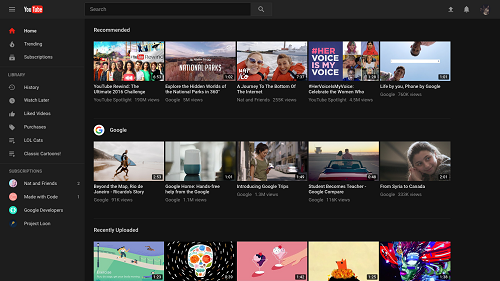 YouTube's New Dark Theme.
The Google-owned video site's redesign is based on a new, faster framework named Polymer that will reportedly allow the massive video site to add new features faster in the future.
The most noticeable feature of YouTube's new desktop design is a "Dark Theme" that's developed on Polymer. Dark Theme turns your background black or dark gray throughout your entire YouTube experience as an option meant to cut down on glare and let you take in the true colors of the videos you watch. Overall, the dark theme's look and feel will be familiar to people who use YouTube's mobile app.
YouTube has also removed the columns on the right-hand side from a channel's page that list other "related" channels. The homepage still includes most of the same carousels and navigation links it had before, but now it has more white space – or dark space, depending on which you choose.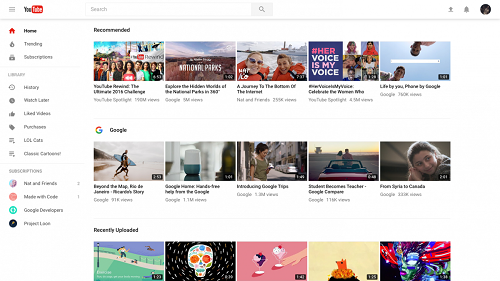 YouTube's New Home page.
You can opt-in to preview the new design at youtube.com/new, and return to the current design by selecting "Restore classic YouTube" from your account menu. (It seems YouTube has closed the preview opt-in after reaching an undisclosed threshold. However, it has promised to invite additional users in coming weeks, and plans to eventually roll out the new look to everyone.)
"We're still working on the new site, so we hope you'll try it out now and let us know what you think!" Marquardt said.
See Also: YouTube Limits Creators from Monetizing Videos Until They Reach 10,000 Views.